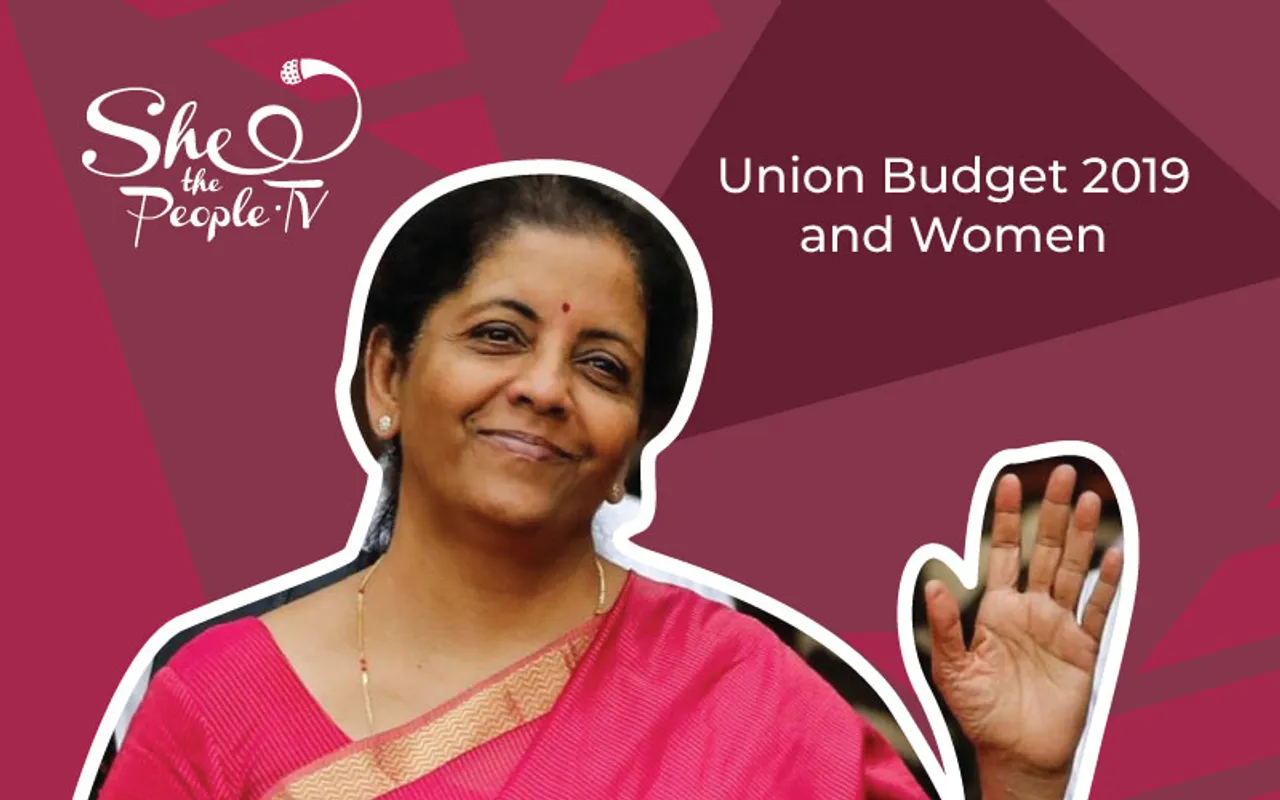 She broke tradition and we loved it. The brief case was out, and a red wrapped ledger was in. She put women in focus and buzzed the term Naari Tu Narayani during her maiden budget speech. Nirmala Sitharaman is India's first ever female finance minister (with the exception of Indira Gandhi who part time held finance during her tenure) and her budget had many things that impact women. Here's an exhaustive list on announcements in the Union Budget 2019 that impact women directly or indirectly:
'Women at the centre of all scheme formulated'
For the women of India - Naari tu Narayani has been the tradition of the country, she said quoting Swami Vivekananda. "There is no chance for the welfare of the world unless the condition of women is improved. It is not possible for a bird to fly with one wing."
She said that in rural India, unprivileged Indians, and farmers are at the centre of all programs formulated by the government on Union Budget 2019 but the government is also committed to include rural women's participation in the economy.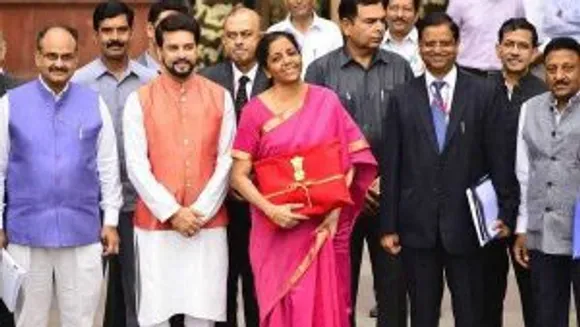 Pic credit: Livemint
Financial benefits
Every verified woman Self Help Group (SHG) member having a Jan Dhan account, will be allowed an overdraft of Rs 5,000. One woman in every SHG will be made eligible for loan up to Rs 1 lakh under the Mudra scheme.
There is no chance for the welfare of the world unless the condition of women is improved - Nirmala Sitharaman Budget 2019
Start-ups and entrepreneurship
"To resolve the issue of Angel Tax the start-ups and investors who file requisite declarations will not be subjected to any kind of scrutiny in respect of valuation of share premium. A mechanism of e-verification will be put in place and with this, the funds raised by start-ups will not require any tax scrutiny," Sitharaman said.
Last mile electrification
The Finance Minister stressed on affordable electricity for all under the NDA government's "one nation one grid" plan. It focuses on providing free electricity to the poor and electricity at very affordable rate to others. She promised electricity to all by 2022.
"Gaon, Gareeb aur Kisan are at the centre of all our policies," said Sitharaman, adding, "all villages and almost 100% of houses have been provided with electricity."
She added that every single rural family, except those who are unwilling to take the connection, will have electricity and clean cooking gas by 2022.
LPG connection to all houses
Since women are most affected by air pollution due to the smoke particles released after using solid cooking fuels, it is beneficial for all women to have access to LPG cylinders across the country. Earlier the government had targeted to give five crore free LPG connections by March 2019 but the Interim Budget in February revealed that over six crore connections had already been delivered. FM Sitharaman promised LPG cylinders to all by 2022 under the Ujjawala Yojna scheme.
Swachh Bharat Abhiyaan
Rural women have been distressed for generations because of the lack of toilets in their households and with PM Modi's flagship Swachh Bharat Abhiyaan, crores of women have benefitted because they have been provided with toilets within their houses. The Finance Minister asserted "9.6 crore toilets have been constructed since October 2014". She has promised India will be 'open defecation free' by October 2 this year which is also the birth anniversary of Mahatma Gandhi.
Pan Aadhar linkage
In this Union Budget, the Government has proposed to make Pan and Aadhaar interchangeable to make filing income tax returns easier.
Housing for all
The government through this Union Budget has allowed an additional tax deduction of Rs 150,000 on interest paid on housing loans borrowed up to 31.3.2020 for self-occupied house owners. That takes the total deduction to upto Rs 3.5 lakhs.
Custom duty on gold price hiked
The Union Budget has proposed to increase the custom duty on gold silver and other precious metals from the existing 10 percent to 12.5 percent.
Petrol and diesel prices likely to go up
Sitharaman in her maiden budget has proposed to increase special additional excise duty and road and infrastructure cess each by one rupee a litre on petrol and diesel making it tougher for consumers.
Tax on upper class to increase
People earning an income of rupees five crore and above will now be in the 42 percent tax bracket.