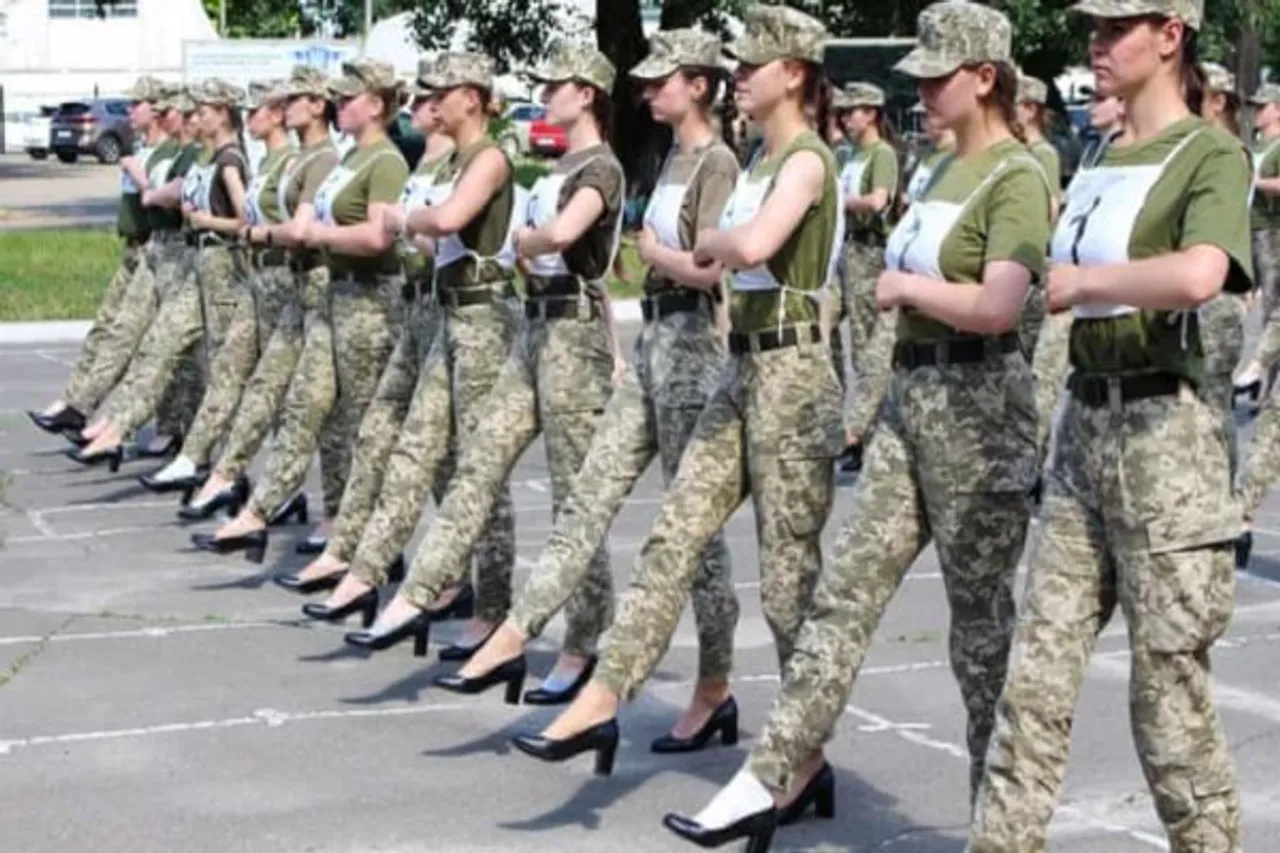 Ukraine and Russia's borders are constantly on alert and have armies deployed to various frontlines amid the existing dispute with each other. However, female Ukrainian soldiers are facing the bigger brunt of war.
Ukraine has a large number of soldiers that are defending the country's borders and living in harsh conditions. Among them, there are reportedly 60,000 female soldiers that are not only fighting Russia's attacks but also fighting the lack of sanitation resources in the country. 
According to a recent report, women soldiers are defending the borders wearing huge uniforms that are hindering their mobility and causing them yeast infections.
Ukraine Women Soldier Huge Uniform
The report has accounts of female soldiers deployed at Ukraine frontlines who have reportedly said that they are wearing uniforms larger than their size and men's boots because of a lack of military resources in Ukraine after about a year of the war. The sanitation facilities are also not proper, and they face problems in relieving themselves in low temperatures and huge body armour. This has led to many women soldiers suffering from yeast infections, back pain, and inflamed ovaries.
The soldiers have said that the body suits that are supposed to fit perfectly and protect them don't stick to their bodies. The huge boots and heavy uniforms make it difficult for them to move easily in situations that require quick responses, dangering their lives during missions.
Addressing the issue, Oleksii Reznikov, the defence minister of Ukraine, had reportedly said that they had sent helmets and body armour for women recently for testing in combat units and have informed that the defence ministry looks forward to ordering more.
However, the concern remains that why the country had not been alert about these shortages beforehand when the war started in February 2022. Over a year, about 100 female soldiers have been during attacks, evacuations and missions.
---
Suggested Reading: Unfair: Belarus' Victoria Azarenka Booed At Wimbledon After Loss