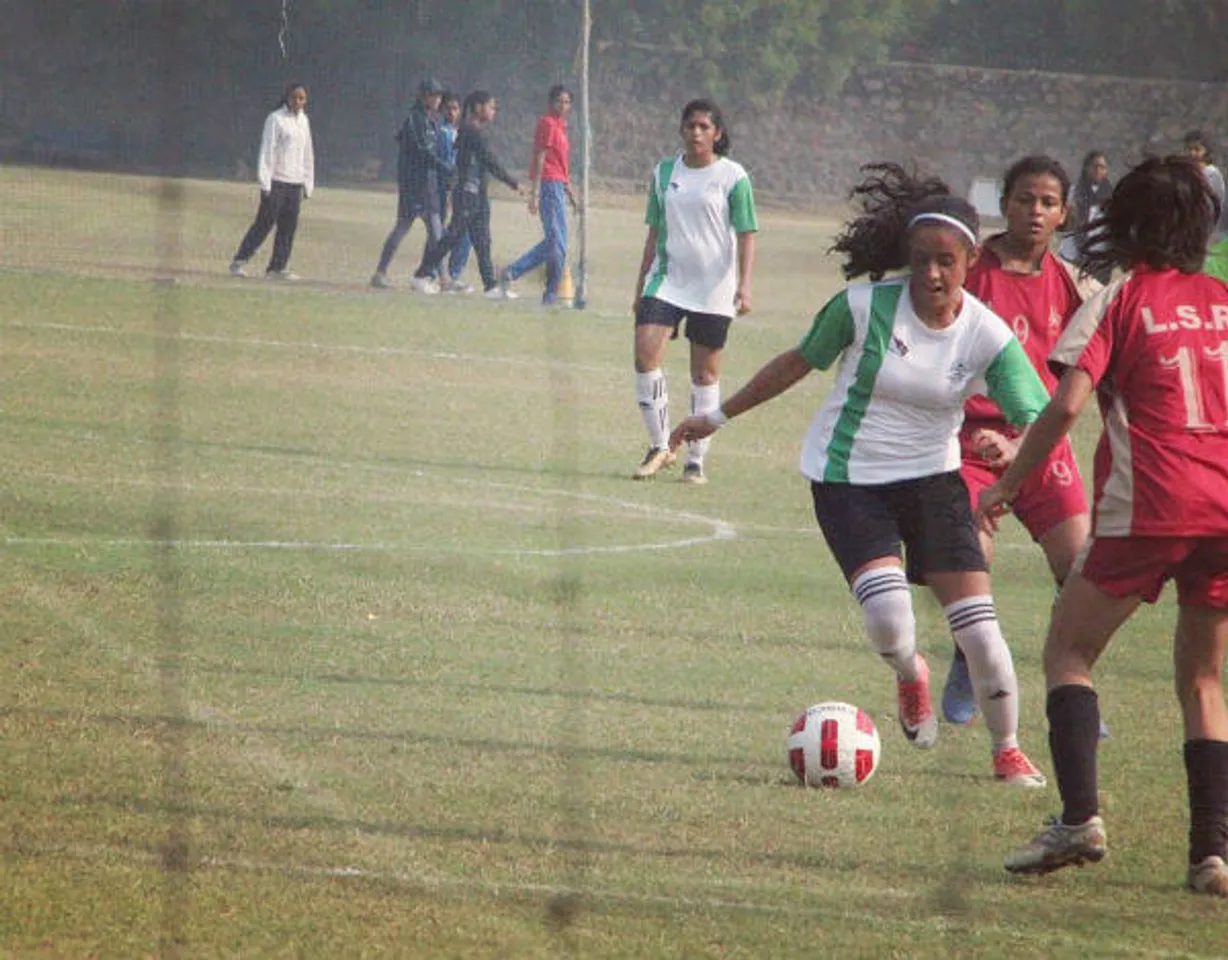 One of India's brightest talents in Football, Dalima Chhibber, scored a goal in the final of the 2019 SAFF Cup to help India beat Nepal and clinch the trophy. The Delhi lassie clubs with Maymol Rocky's senior national team and had impressed in the Indian Women's League (IWL) last season, playing for India Rush and striking long-range in the process.
Recollecting the powerful strike, Dalima Chhibber told Goal, "A lot of practice has gone into (scoring long-range goals) and it has made me confident. I felt really good (after scoring vs Nepal), my phone wouldn't stop buzzing after the goal. It was a great feeling that people got to know the potential of women's football in India."
Dalima is coached by her father Om Chibber, and the 20-year-old plays as a centre-back, or right-back or a central midfielder. Since Indian team has been disqualified for the Olympic, Dalima has signed on for Gokulam Kerala for this season's IWL.
Hold the🚪for the MVP ⚡️⚡️💥🏆@DalimaChhibber is on a ✈️ to Calicut. The two time SAFF champion will be wearing the GKFC 👕 for the upcoming #IWL2019. Welcome Champ! ⚡️#Malabarians #GKFC pic.twitter.com/8F5IEBloah

— Gokulam Kerala FC (@GokulamKeralaFC) March 31, 2019
Talking about her participation this season, Dalima told Goal, "I'm really looking forward to playing for Gokulam Kerala. I am really happy and excited to be a part of the team. This is one of the teams that has been consistent in terms of indulging in women's football."
As a little girl watching others passing the ball she had never imagined that one day she would don the Indian team jersey. During the tenure, she has recovered from an elbow injury, but still stands tall.
At 19, she secured her spot in the national team. As a seven-year-old, the budding athlete would tag along with her father to his football academy, just to ogle at people playing the ball.
Earlier, in an exclusive chat with SheThePeople.TV, Dalima said, "India, is a country which does not give us a long history of football, women footballer are not receiving what they deserve. Personally, it hurts me that the Indian population does not know me as a women footballer who plays for the country."
"Women playing football in the country who are working hard and putting in their best effort into this sport are going unnoticed even though they go out of their ways to play this game. Due to which parents stay unaware of Women's Football and hence aspiring girls get less support from," she added.
"But the norm that it's a 'man's field is definitely changing and yet there is a lot more required. We are each day, paving the way to prove women are no less. Now that all the women achievers are getting recognized for their effort, aspiring girls are getting motivated to take up sports as a profession," she said.
She also credits the All India Football Federation (AIFF) to support women's football in India. She lauded the success of the 2017 FIFA U-17 World Cup hosted in India, now that the federation has won the rights to host the 2020 U-17 Women's World Cup.
"What India lacks is proper infrastructure for women footballers and a proper pathway. If women's football gets all the attention it needs, it will surely grow with the opportunities coming up."