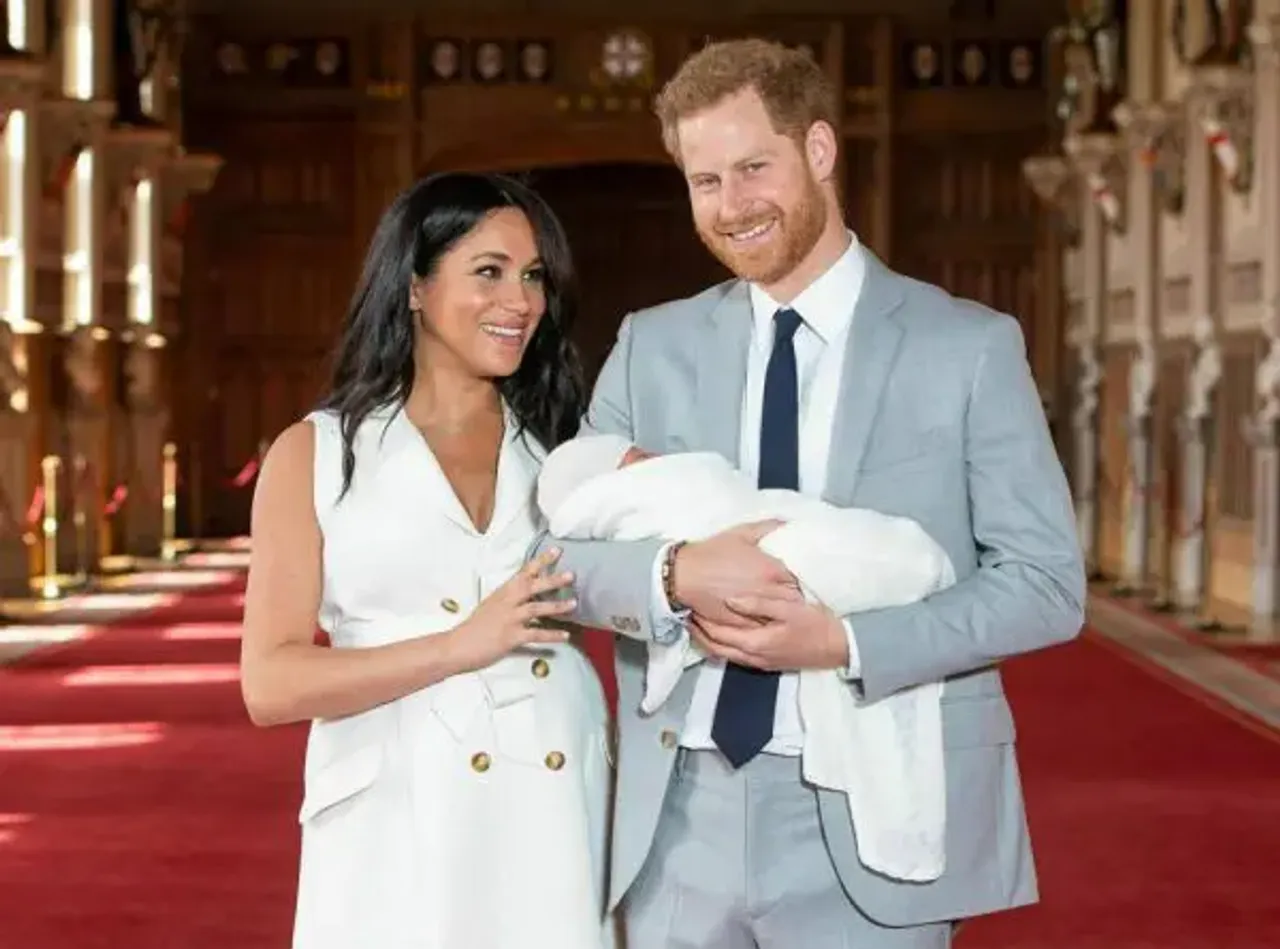 Lilibet Diana Mountbatten-Windsor was born June 4 in California, United States. News of her birth announced Sunday by parents Meghan Markle and Prince Harry sparked a fest on social media for a variety of reasons, but most significantly for her grand name.
The first British royal to be born on American soil, Lilibet Diana is named after her great-grandmother Queen Elizabeth II's childhood nickname and her grandmother, the late Princess Diana. "She is more than we could have ever imagined, and we remain grateful for the love and prayers we've felt from across the globe," Markle and Harry said in a statement.
Love and prayers aside, the ever-verbose internet has welcomed Lilibet 'Lili' Diana in a wide-ranged manner. From discussing the 'blackness' of her name to amusing themselves with puns, netizens can't seem to get enough of the youngest royal baby.
From Joy To Racism: Lilibet Diana Mountbatten-Windsor Showered With Polar Reactions
Since Lilibet arrives only months after Markle and Harry's explosive Oprah Winfrey interview, which reportedly upset the dynamics of Britain's royal family amid allegations of racism and mental health neglect, her name has become a debate warzone.
Markle, who traces Black heritage from her mother's side, had revealed that Buckingham allegedly had reservations about the skin colour of her firstborn Archie prior to his birth in 2019. The royal confessional had sent shockwaves across the world, most impactfully at the palace, which, in a rare instance, had issued a personal statement from the Queen in response.
Ripples of those accusations have spilled over onto Lilibet's name, whose validity and significance are being hotly talked about online. Is Lilibet a Black name? Is her name retributive justice for the alleged royal racism? Should Markle have named her daughter after the Queen? Why is the baby not named after Markle's mother, Doria?
Questions, humour, outrage, joy, dispute: we bring you the most noteworthy reactions
Am I the only one thinking it's a bit odd they would give their child a name so connected to the Royal Family they're so desperate to distance themselves from? https://t.co/zgCDpDHqhR

— Dan Wootton (@danwootton) June 6, 2021
Archie was compared to a Chimpanzee at birth

Lilibet, at birth, is used to poke fun at racial killing of #GeorgeFloyd

This is Racist

She's referred to as 'IT'

The utter disrespect & dehumanisation of #HarryandMeghan children because of their proximity to 'Blackness' is Racist pic.twitter.com/Fbd5SH3wP1

— Dr Shola Mos-Shogbamimu (@SholaMos1) June 6, 2021
Born *today*, and already got a rapper-street name.

Lmao, I'm dead.💀☠⚰

— 💛🐝⚖️ Kenneth of House Pfizer™💉, 1st of His Name (@Needle_of_Arya) June 6, 2021
Suddenly Royalists care about how Doria feels. The woman they berated for having dreadlocks and coming to Meghan's working royal events.

Read between the lines. They simply don't want Lilibet associated with white royal names. Although I must admit, I am enjoying their pain.

— alicia🧸 (@nohiraeth) June 7, 2021
'So how black is she?'
'Just a Lilibet'#HarryandMeghan #MeghanMarkle #lilibet pic.twitter.com/Vaote7ylcW

— Joe (@joerainee) June 6, 2021
Babe, lilibet is the head of institution you accused to have practiced racism on you pic.twitter.com/leJLr0xDiO

— 🍬 (@platypuspegasus) June 7, 2021
Lilibet Diana so Lil Diana. Deezy F baby.

— MABIN2 (@mabintou) June 6, 2021
Me watching the British have a meltdown because there is a quarter black baby in the royal family with the Queen's nickname. #HarryandMeghan#LilibetDiana pic.twitter.com/AYlZzz1BvH

— Fee (@FeeMbaneme) June 6, 2021
Markle and Harry in February 2021 announced their decision to step back from a life of public service. Buckingham had confirmed in a statement that the young couple "will not be returning as working members of The Royal Family." The two have shifted base to the United States, where Markle is from. More on the royals here.