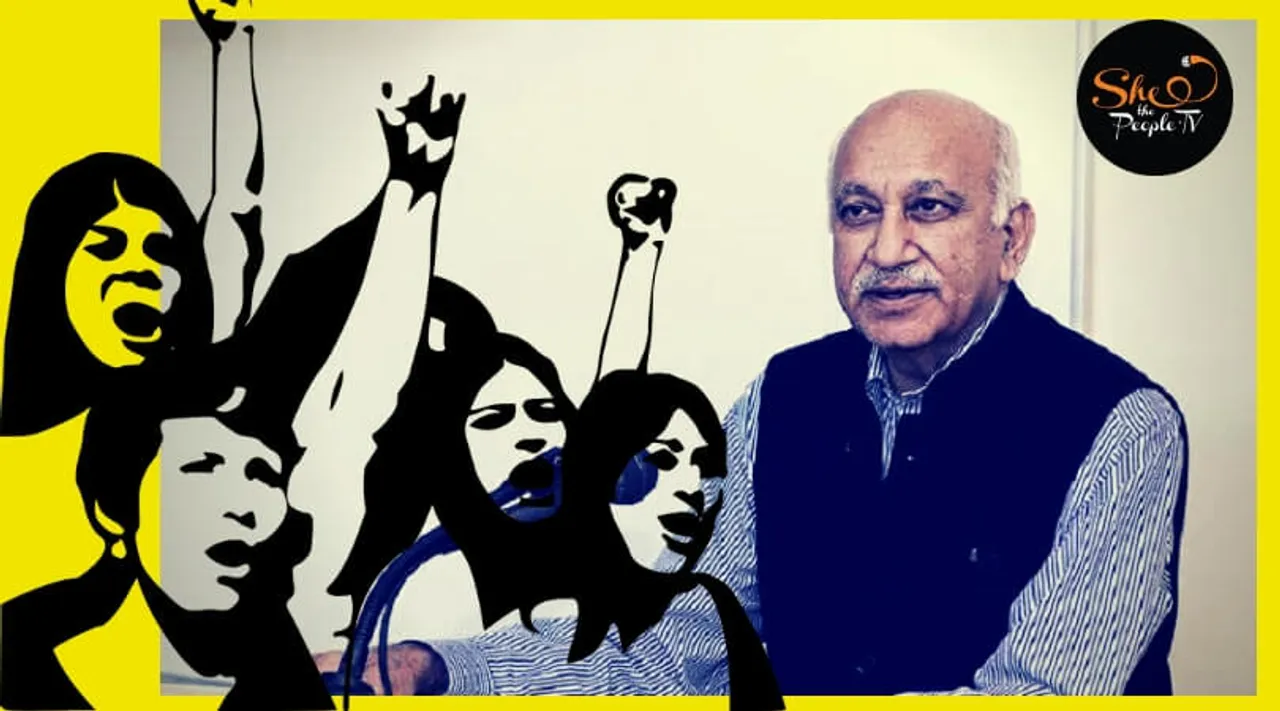 The hearing in former junior minister MJ Akbar's defamation case against journalist Priya Ramani began in the Patiala House Court, Delhi, today. The veteran editor and eminent journalist called out Ramani, saying her tweets between October 10 and 13 have defamed him as they accused him of sexual harassment. Several publications picked up the tweets and used them in news articles, he said, emphasizing his goodwill as both a writer and an editor.
He said that when Ramani posted the tweet thread, referring to her 2017 Vogue article wherein she had called out sexual harassment in the workplace and revealed that the man she referred to was him, Akbar was on tour in Africa. He said he only noticed the tweets when he returned from the official tour.
He said the tweet in question had a link to an article published in Vogue India magazine. "The article has a history. It was first published in October 2017," Akbar noted.
"The tweets have been retweeted and shared on social media and the publications have been read widely," Akbar submitted. His representative and Senior Counsel Geeta Luthra listed out the publications that used the tweets in their articles.
"It has lowered my reputation in the eyes of the right-thinking members of the public, my friends, colleagues, peers and professional and political fraternity, thereby causing irreparable loss to my reputation and goodwill."
"There was immediate damage because of the scurrilous nature of these concocted and false allegations. I was attacked in a personal capacity about fabricated non-events allegedly done two decades ago," - MJ Akbar
ALSO READ: 20 Women Journalists Pledge To Testify Against MJ Akbar
He concluded his statement by saying that he chose to seek justice in his personal capacity, which is why he resigned from his post as Union minister.
A total of 17 women have accused Akbar of sexual harassment over three decades, during his time as editor before becoming a politician. Ramani opened up the floodgates of accusations against the former minister when she revealed that the person who she wrote about in a 2017 Vogue article titled "The Harvey Weinsteins of the World" was in fact Akbar. In the article, she had described her own incident of sexual misconduct by a "male boss" as she referred to him in that article and exposed how he subjected her to sexual harassment at the workplace.
As soon as Ramani revealed that it was Akbar who misbehaved with her, several other women started coming out about similar experiences with Akbar. Ghazala Wahab was one of them who accused Akbar of sending her lewd messages, touching her inappropriately, forceful kissing during her time in the Asian Age between 1994 and 1997 where he was the Editor. Wahab wrote about her experience in an article for The Wire.
Another journalist, Tushita Patel, also wrote about her experience with Akbar in Scroll. She recalled that in 1992, when she was only 22 years old, Akbar called her to his hotel room in Calcutta where she had just joined The Telegraph and greeted her in his underwear.
Akbar, as a foreign minister, was on tour to Africa when the #MeToo movement erupted in the country and hence, he didn't speak up at all when Ramani, Wahab and Tushita's accounts came out in the public sphere. When he returned, he called these accounts as part of efforts to malign his image and having political agendas. On 16 October, he resigned from the Union ministry and then filed a defamation case against Ramani.
The next hearing in the case will be on November 12.