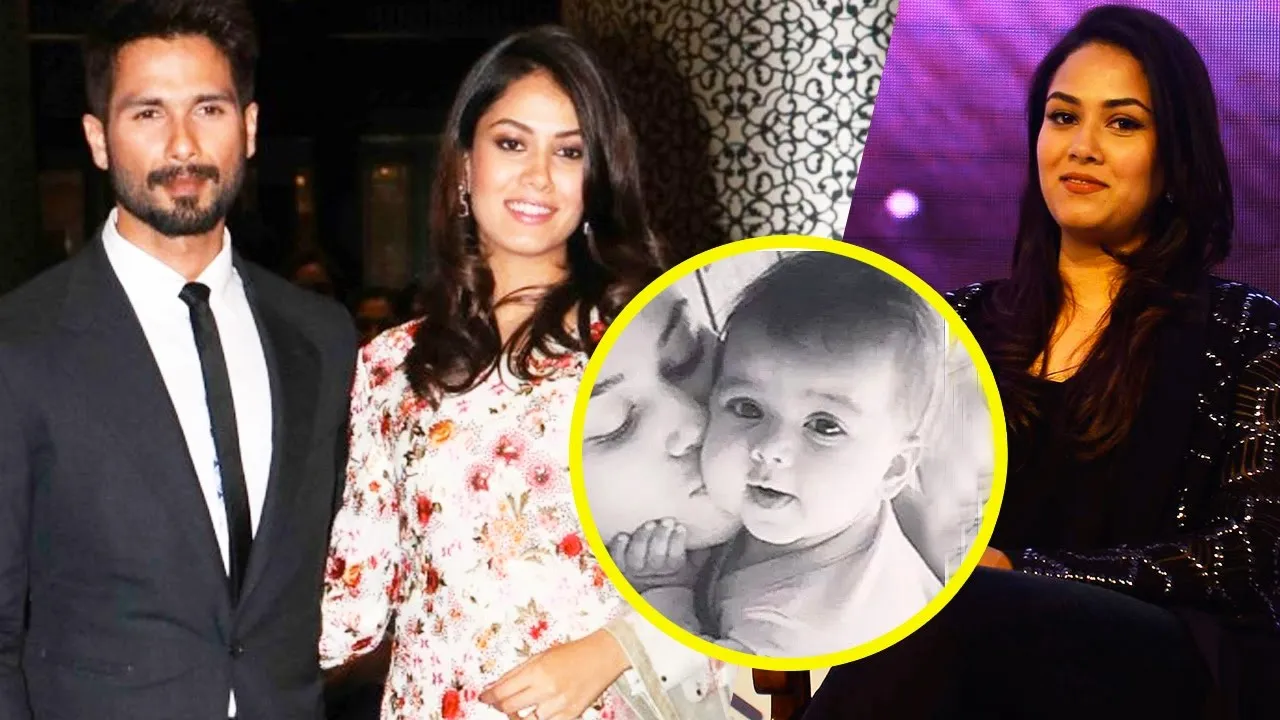 Mira Rajput Kapoor got feminism wrong! But we wish it stopped at that! Bollywood star Shahid Kapoor's wife was invited at an International Women's Day event where she discussed feminism and we are not happy about what she said.
In an interview with Mid Day, Rajput claimed, "Feminism isn't about man versus woman. It's about equality." So far so good! But here comes the extra -- She added in, "There's a new wave of feminism that's come which is about aggression."
Rajput might be confusing feminism with protestation, which is in its own way a fight for rights. She wears an armour of one of the industry's reputed families, sits with veterans like Pankaj Kapur and Supriya Pathak and should not give her views about concepts she does not understand clearly.
At the event, she criticised mothers who juggle work and take care of their kids and passed on an unnecessary judgement. She went on to say, "I am a homemaker and wear that label with pride. I wouldn't want to spend one hour with Misha and then rush off to work. Why did I have her? Misha is not a puppy. I want to be there for her.
READ: Working moms aren't raising puppies Mira Rajput, feminism isn't destructive!
For me, her remarks are completely avoidable. She is just a princess, coming straight from her dad's castle to another kingdom and on receiving so much fame courtesy her marriage to a Bollywood heart-throb that she obviously couldn't handle it. Otherwise, why would someone, who has only recently experienced motherhood with her seven-month-old daughter Misha, want to comment about other mothers and their choices of motherhood?
Just as it is Rajput's choice about how she wants to raise her kid, similarly, it's an individual choice for all mothers -- whether they are working mothers or homemakers. And the star wife should respect it.
ALSO READ: The Woman Card: Who Uses It More Often?
Rajput's thoughtless remark sent the Twitterati into a tizzy. Here how they are trolling her for the needless comment:
Dear Mira Rajput Kapoor, please wear your homemaker label with pride but don't deride women who go out to work. https://t.co/Cdw9GxSQbQ

— Harneet Singh (@Harneetsin) March 10, 2017
Also Mrs Mira Rajput Kapoor, raising pets is as big a responsibility as raising a child. So don't talk down to pet parents.

— Harneet Singh (@Harneetsin) March 10, 2017
Being a #SAHM / Working Mom is a personal choice.
But indirectly comparing babies w/ career mums as puppies is very distasteful
#MiraRajput

— Sid Balachandran (@iwrotethose) March 10, 2017
Dear #MiraRajput some do not have the luxury or privilege like you do and their kids turn out just fine. Don't judge their motherhood pls

— Monica Jasuja (@jasuja) March 10, 2017
#MiraRajput's understanding of feminism is flawed. Feminism is not being a male basher. It is having the privilege of choice.

— Rashi (@rashi_kakkar) March 10, 2017
Being a mother is beautiful as is having a career. #MiraRajput makes it seem like an either or situation which in 2017 it shouldn't be

— Rashi (@rashi_kakkar) March 10, 2017
https://twitter.com/annebelle_123/status/840215110085935105
https://twitter.com/SweeneyDey/status/840214385066885120
https://twitter.com/kewlswami19/status/840199169524432896
Some joked:
https://twitter.com/AdvancedMaushi/status/840217260086173697
Choosing not to get mad at what Mira Rajput said because I have cats.

— Daniel Fernandes (@absolutelydanny) March 10, 2017
Stay at home moms are great. Stay at home moms who flaunt their privilege and imply working moms treat their children like puppies are not.

— Shilpa Rathnam (@shilparathnam) March 10, 2017
Mira Rajput said, "my child is not a puppy".

I don't know if puppies are insulted or babies.

— shwe (@TheWriteThing_) March 10, 2017
My puppy is my baby and I spend a lot of time with her. And I am a working woman. #MiraRajput

— Sunita Saldhana (@sunitasaldhana) March 10, 2017
Join Us on https://www.facebook.com/SheThePeoplePage
Follow Us on https://twitter.com/SheThePeopleTV