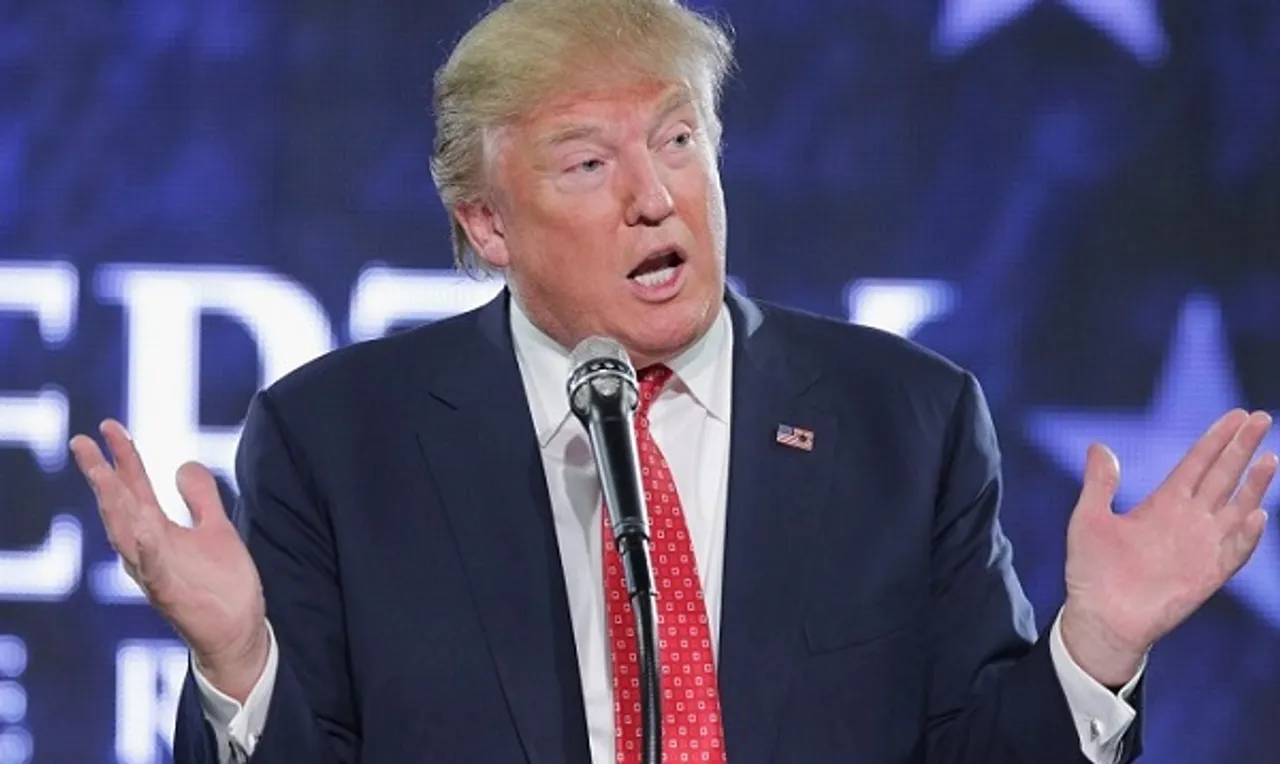 In a move that is going to have wide-ranging ramifications, US President Trump has reinstated a policy which bans giving American foreign aid to international health workers who give abortion counselling or who perform abortions.
Also Read: What You Need to Know About Kellyanne Conway
The policy prevents US funds from going to international NGOS even if they don't directly deal with abortion. If they offer family planning advice, which so happens to includes abortion as a choice, they will not be able to receive U.S. funds.
Following the The White House Press Secretary Sean Spicer told reporters that "The President, it's no secret, has made it very clear that he's a pro-life president."
The policy was first put in place during President's Reagan's administration and has been going back and forth over different president's administrations. President Clinton revoked it, while President George W Bush reinstated it again. The ban was not in place during President Obama's administration.
There's already been some eyebrows raised on whether there were any women involved in the decision-making process, that affects women's reproductive rights.
Donald Trump signs an anti-abortion executive order surrounded by men: https://t.co/n2z7bnD1Nf #GlobalGag #WeWontGoBack #Gynoticians pic.twitter.com/I4EqGDF1cW

— Planned Parenthood Action (@PPact) January 24, 2017
Its ironic that his order comes only one day after Roe v.Wade - the iconic Supreme Court case that guaranteed a woman's right to have an abortion in 1973, and two days after millions of people participated in the women's march to protest his policies.
Also Read: 7 Apps for Women's Health in India
The U.S. spends $600 million per year in U.S. foreign aid for family planning programs. Many women in developing countries do not have access to safe abortion procedures. The World Health Organisation estimates that more than 21 million women a year have unsafe abortions.
According to Marie Stopes International, one of USAID's two biggest family planning partners the new move will add an additional 2.2 million abortions globally, out of which 2.1 million will be unsafe.
"The death rate both from maternal mortality because of more pregnancies and from those seeking unsafe abortion is going to rise quite dramatically," said Marjorie Newman-Williams, of MSI to Buzzfeed News.

Barely a week in office, and President Trump is already creating a stir. He has opted out of the Trans Pacific Partnership deal.
Here are some reactions about his new move:
Pres. Trump re-instated #globalgagrule--restricts access to repro care & endangers lives of women around the world. https://t.co/tgHlhPzgGL

— Kirsten Gillibrand (@SenGillibrand) January 23, 2017
.@POTUS Trump is reinstating the "global gag rule" to stop funding for overseas health centers that may provide abortion. This is insanity.

— Elizabeth Warren (@SenWarren) January 23, 2017
Unsafe abortion accounts for 13% of all maternal deaths globally. Trump's reinstating the 'Global Gag Rule' will be deadly.

— Laura Bassett (@LEBassett) January 23, 2017
Also Read: America Submits Artwork To 'Resist' Trump