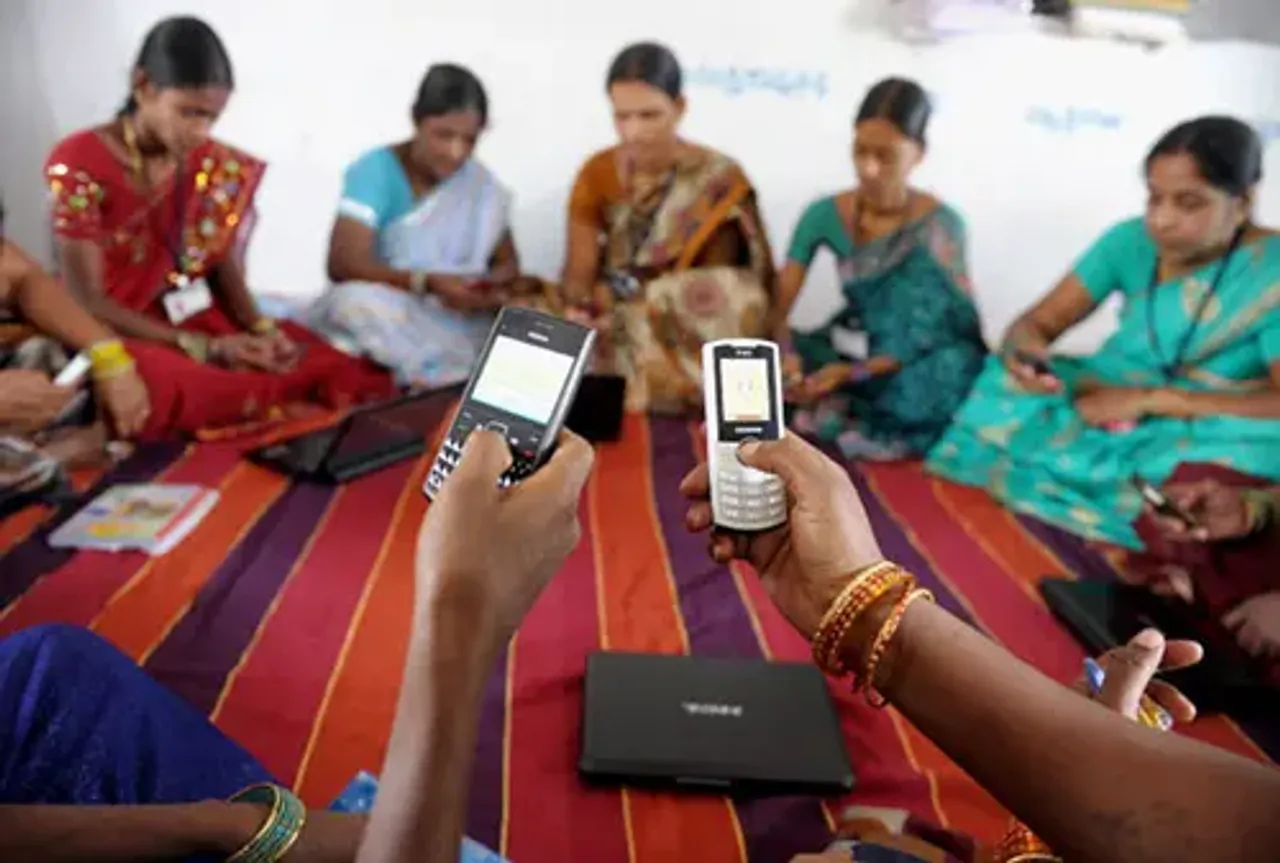 At a time when our country's women are surging ahead, some villages seem to go back in the stone age. In Madhya Pradesh's Sheopur district, a 'Mahapanchayat', of the Saharia tribal has now banned women from using mobile phones. The said panchayat represents the 27 tribal community living across 52 villages of Agra and Vijaypur areas.
Wanting to keep modernization at bay, the male village leaders have decided to prohibit the use of mobile phones for women. They feel that mobile phones can "spoil" the women.
If they are somehow found with one, refusing to follow the rule, a fine will be imposed by the panchayat.
Also read: Equating Safety with Clothing: The wrong and right of things
The sarpanch believes that there is a need for formulating such rules, because cell phones have a 'corrupting influence' on women. The women in the community now stand banned to own a mobile phone or even talk on them.
"Mobile phones are having a bad impact on women and girls hence the decision has been taken. Those who don't listen to the panchayat order will be fined but second-time offenders will not be allowed to remain part of our closely knit community," Ram Swarup Advasi, one of the sarpanchs of the 27 village mahapanchayat said.
However, there is an exception to the rule. The ban is not imposed on women who work in government offices. The Mahapanchayat also banned drinking and consumption of narcotic drugs, sources said.
This very case reminds us of some similar obtrude bans in the past.
In 2016, a village in Aligarh banned girls from using mobile phones and wearing jeans and T-shirts. Their reason? According to a council who had made the decision, the "unanimous" step was taken because such clothes are against Indian tradition and should be banned completely,  as reported by TOI.
Again, the panchayats of Basauli village in Gonda block of Iglas tehsil, Aligarh, banned girls from using mobile phones.
Last year, in Madora, a village in the conservative northern state of Uttar Pradesh, formulated a ban on women from using mobile phones in public in an attempt to restrict their contacts with men.
Back in 2012, a village council in the state of Bihar enforced a ban on women from using mobile phones saying they were "debasing the social atmosphere" of the Sunderbari village.
Also read: Thai PM: Women in skimpy clothes like unwrapped candy
Also Read: Let's not skirt the issue of sexual violence