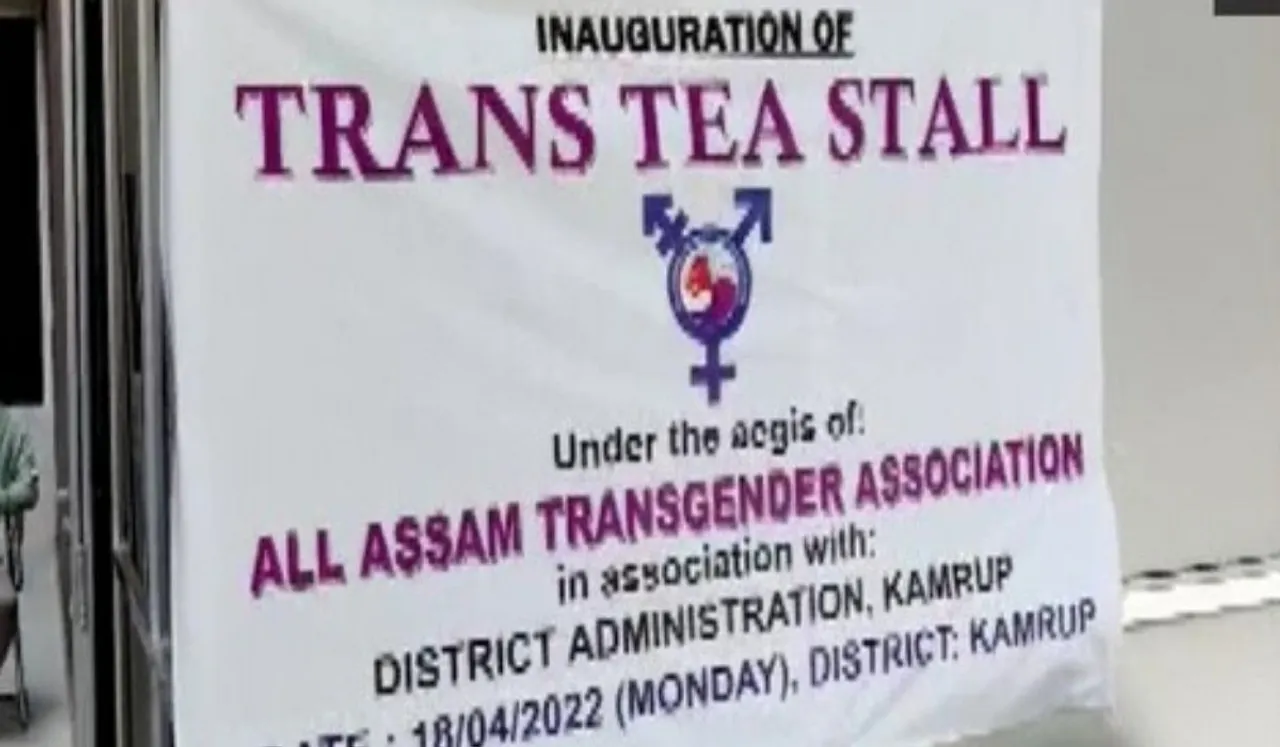 The first transgender tea stall in Assam was opened on Monday, April 18, at the DC (Deputy Commissioner) Office in Kamrup district by members of the transgender community.
The AATA (All Assam Transgender Association), an Assam transgender community forum, has launched this project to give the transgender population in Assam hope for a dignified life. This one-of-a-kind tea stall was dubbed the 'Trans Tea Stall' by AATA.
According to the association's founder, Swati Bidhan Baruah, this effort is a tiny step toward the empowerment of the trans community, and it will provide livelihood support to transgender people who experience harassment and prejudice while attempting to earn a living.
Baruah goes on to say that the group is hoping for a positive response because a large number of individuals are frequently seen visiting the Kamrup Deputy Commissioner's office. According to her, the association wrote to all DCs asking for support for this effort because there is no scheme for providing livelihood support to the transgender community. In response, Kamrup DC Kailash Karthik N consented to offer space in his office.
---
Suggested Reading: Husband And Wife, Both Above The Age Of 90, Adopt A Trans Couple In Chandigarh
---
The First Transgender Tea Stall In Assam: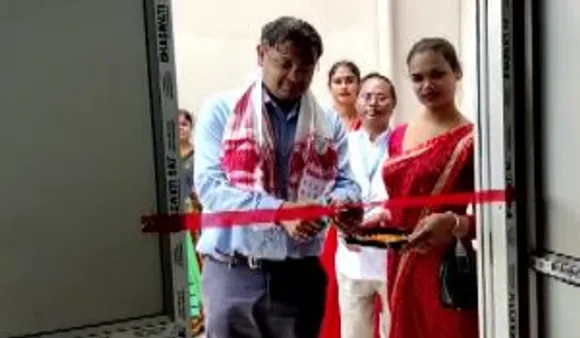 Two transgender members of the club will run the tea stall with the help of two volunteers. The stand will sell tea, snacks, and other packaged food items, with more items being added as needed based on customer feedback. While the authorities provided the space, Baruah funded the project herself, withdrawing Rs 70,000 from her own funds.
According to Baruah, they want to construct similar tea booths in other Assam regions such as Barpeta, Kamrup Metro, Darrang, and Nalbari, and in the next phase, community members would seek district courts' permission to open tea stalls on their property.
While reportedly they haven't heard back from other government departments yet, Baruah thinks the Kamrup stall will persuade authorities who are skeptical of their( transgender community's) skills to help the community. If all goes well, they may expand and begin selling items other than tea, coffee, and packaged goods.
Feature Image Credit: ANI