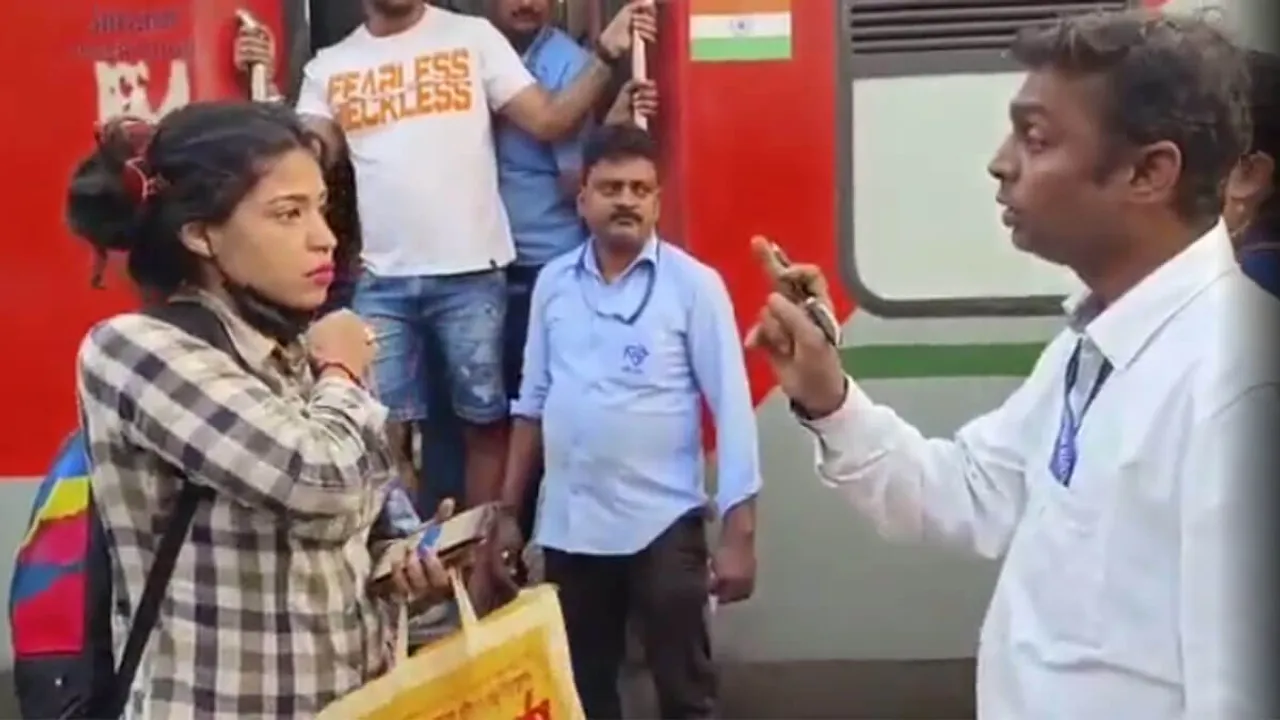 An intoxicated train ticket (TT) inspector was suspended after a video of him harassing a female passenger went viral. The incident took place on Tuesday, close to the Krishnarajapuram train station in Bengaluru.
The woman was allegedly hounded by the inebriated ticket inspector called Santosh despite having a ticket, according to the other passengers. The woman was dragged out of the train when it stopped at the Krishnarajapuram station by the ticket inspector.
The incident took place on March 14, and on March 17 the woman approached the police and filed a complaint against the ticket inspector. The police registered a case under the Indian Penal Code (IPC) Section 354 (outraging the modesty of a woman).
On March 21, the accused was arrested by the Bengaluru Cantonment Railway Police.
Drunk Train Ticket Inspector Harasses Woman
On March 14, a Twitter user posted two videos in which the train ticket inspector is seen requesting to see the woman's ticket as she is searching for it on her phone outside the train car. He is urged to talk properly by the woman. In the second video, the woman can be seen showing her ticket to the ticket inspector.
People asked the woman to contact the police as they approach the ticket examiner who attempted to flee the area as soon as they discover that the ticket inspector appears to be intoxicated.
The woman said on Twitter that the woman had shown the onboard examiner her ticket and informed the ticket checker that she had it, but he was not willing to listen. The ticket inspector responded angrily and told her to leave the station as soon as she provides him the ticket. He also mentioned that he was just inspecting travellers' tickets as part of his job.
The female passenger started crying as soon as she handed him her ticket and said that the train employee had harassed her. The ticket inspector tried to flee the area but was caught up in the swarm around them.
The individual who posted these videos included a remark pointing out that the ticket inspector had originally dragged the girl and touched her face. These clips quickly received thousands of views, and commenters tagged the railway authority.
Others on the platform confronted Santosh and questioned him about the woman's behaviour.
Santhosh was suspended by the South Western Railway with immediate effect and additional action would be taken, according to a statement they released.
---
Suggested reading- Public Transport Harassment: Do Women Think It's Still A Persistent Issue?