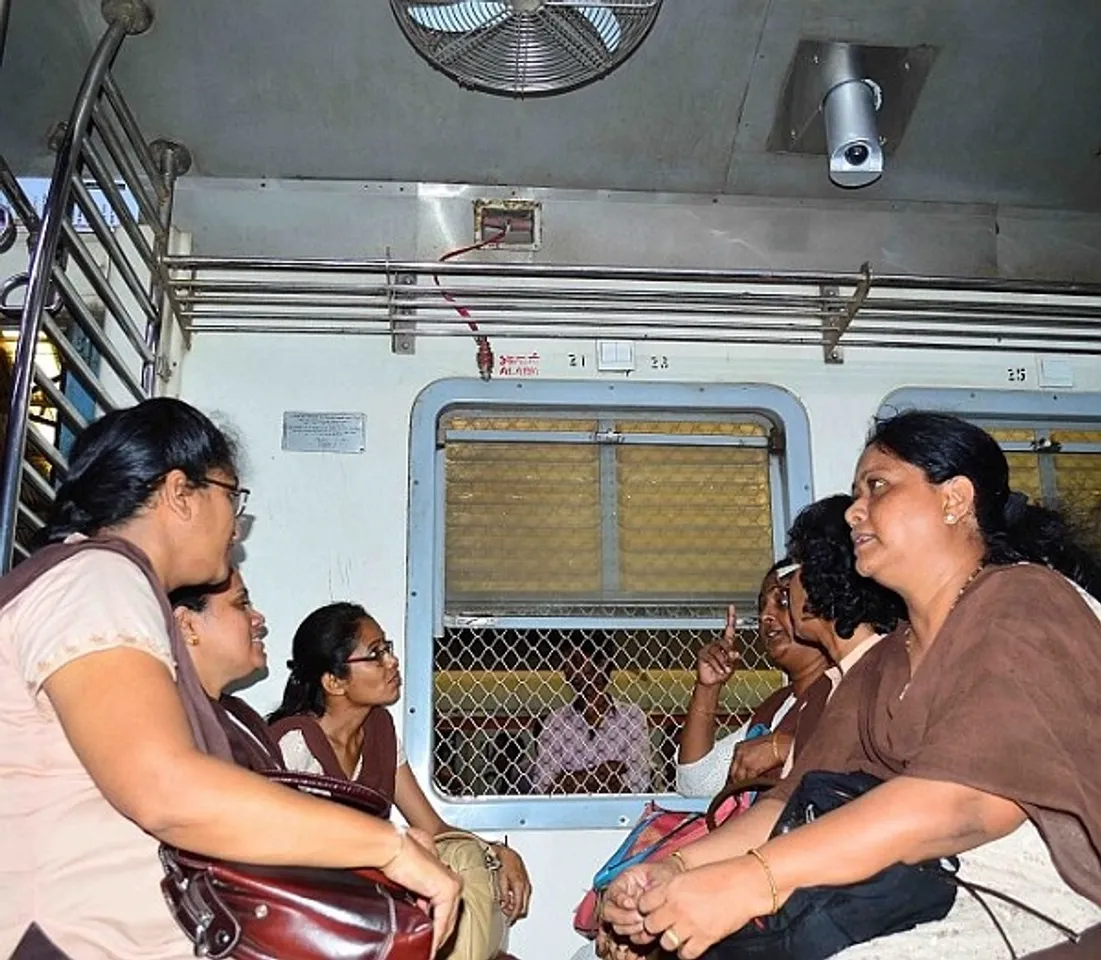 After panic buttons in mobile phones and buses, , here is the latest  initiative for women safety by the government- CCTV cameras in 1000 railway stations across the country.
The Railways ministry had a meeting with the PMO last month to pitch the idea. And within three days of the meeting at PMO, the Finance Ministry headed by Arun Jaitley sanctioned this project. Rs. 500 crores will be allotted from the Nirbhaya Fund to the initiative. Rs. 200 crores has been cleared dividend-free for this financial year so that work begins unhindered. Remaining amount will be contributed in the next year. The Chairman of Railway Board will himself monitor the progress of this project. A monthly expenditure report will be sent by the railways office to the WCD ministry which is in charge of the Nirbhaya Fund.
Also  read: June 18 is D-day: First batch of female fighter pilots get ready for induction
A list of 981 stations has been prepared by the Railways, and the zonal authorities have received directions regarding how much expenditure they will be allowed to spend on the project this year.  Each station will have around 35 cameras installed. The feed will be kept for 30 days and finally all the feed will be transferred to one place for central monitoring, as reported by Indian Express. A holistic approach has been taken in laying out the plan of action as small stations, stations in tier II cities to C category stations have also been involved in the agenda.
"I think it is a great initiative taken by the government. Stations are a place where harassment, theft and other such crimes are very rampant. Hopefully, cameras will help lower the crime rate down," said Sonal Aggarwal, 23-year-old resident of Delhi who is originally from Jabalpur, MP.
Another girl who lives in Faridabad, Shivani Nagpal said, "Back in the day when metro wasn't there and I was in college, I had to use the EMU local train and let me tell you some of the most horrific times of my life are from those three years of college. The filthy condition, men ogling all the time and dirty commenting was a norm. However, I am pretty sure that after the CCTV cameras get installed, this would not happen too often."
Also read: History with Hillary as she talks of breaking glass ceilings in America
Girls are definitely feeling glad about this initiative and we will no doubt be following the project's completion and it's efficiency as well.
Feature Image credit: Rediff