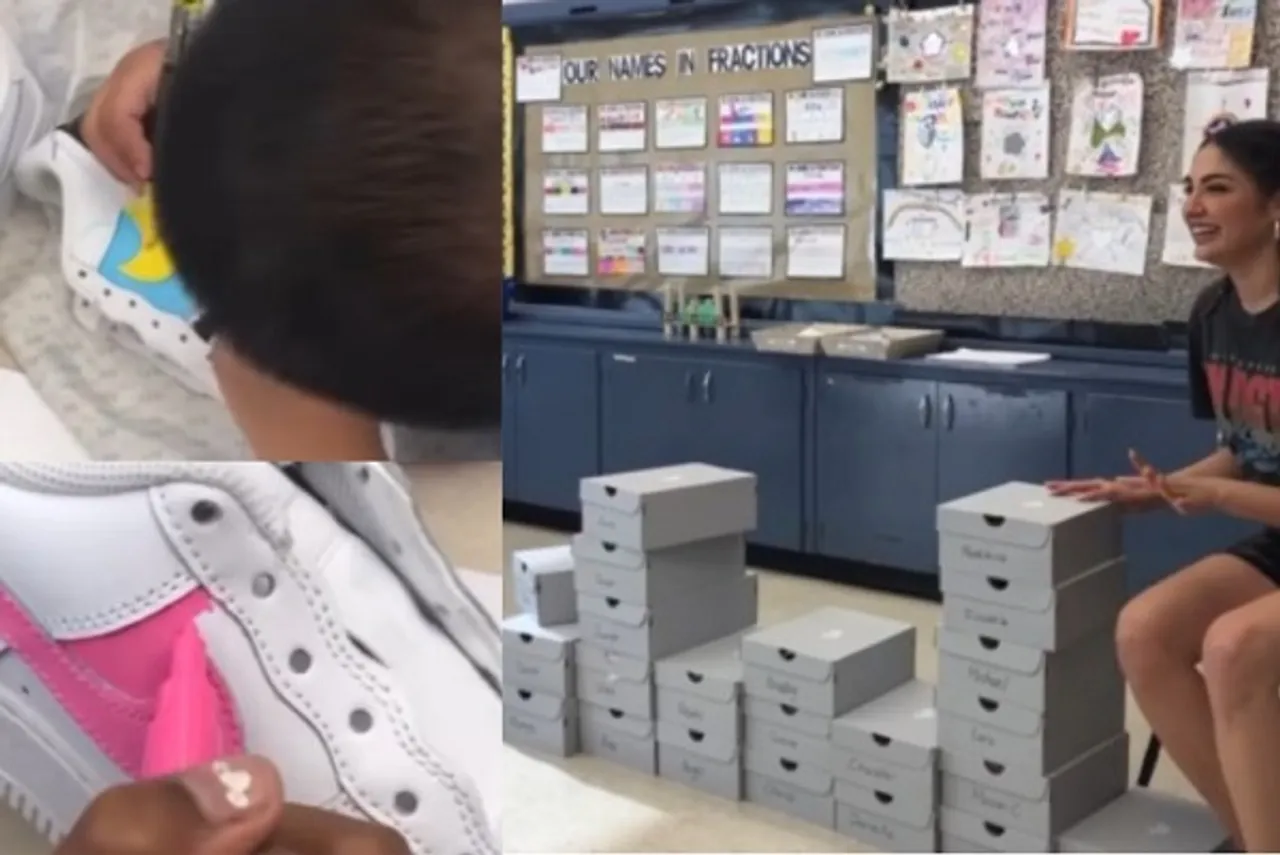 A teacher in Canada's Toronto made the last day of school even more special for her students by gifting them each a brand new pair of shoes. The teacher, who goes by @teachinthe6ix on Instagram, fundraised to obtain money for the sneakers and then collaborated with a local customisation studio to help each student design their pair.
The video of the gift reveal has now been seen more than 1 million times and garnered nearly 150,000 likes.
"So because everybody worked super, super hard this year, you're each going to get your very own pair of Air Forces," Stephanie is heard saying in the viral video posted to Instagram.
"And you're going to get to custom design them with markers and paint and use your creativity to design your own individual shoe that you can keep…for forever."
Teacher gifts students sneakers 
In her Instagram post, Stephanie wrote that her "students come from all different walks of life and some don't have the simple luxuries that we often take for granted, such as shoes." She further explained that she was inspired to gift her students new shoes that they could design after watching the movie Like Mike, a 2002 sports comedy, with her class.
My method of teaching involves incorporating life lessons through the curriculum. After watching Like Mike, the phrase "It's not about the shoes, instead it's who wears the shoes, that make them special" really impacted them," she elaborated.
Admittedly, Stephanie was not expecting the post to become as popular as it has and explained she's been using social media as a way to connect with her students' parents during the COVID-19 pandemic.
"The main thing was: I want the kids to be happy and I want the parents to see what's going on," she said in an interview with CTV News Toronto.
Stephanie said the reception to the video, both online and by parents of her students, has been overwhelmingly positive and that each design produced by her more than a dozen students are "truly pieces of art."
---
Suggested Reading: Student Confronts Teacher For Degrading Her After Scoring Good In Boards
---