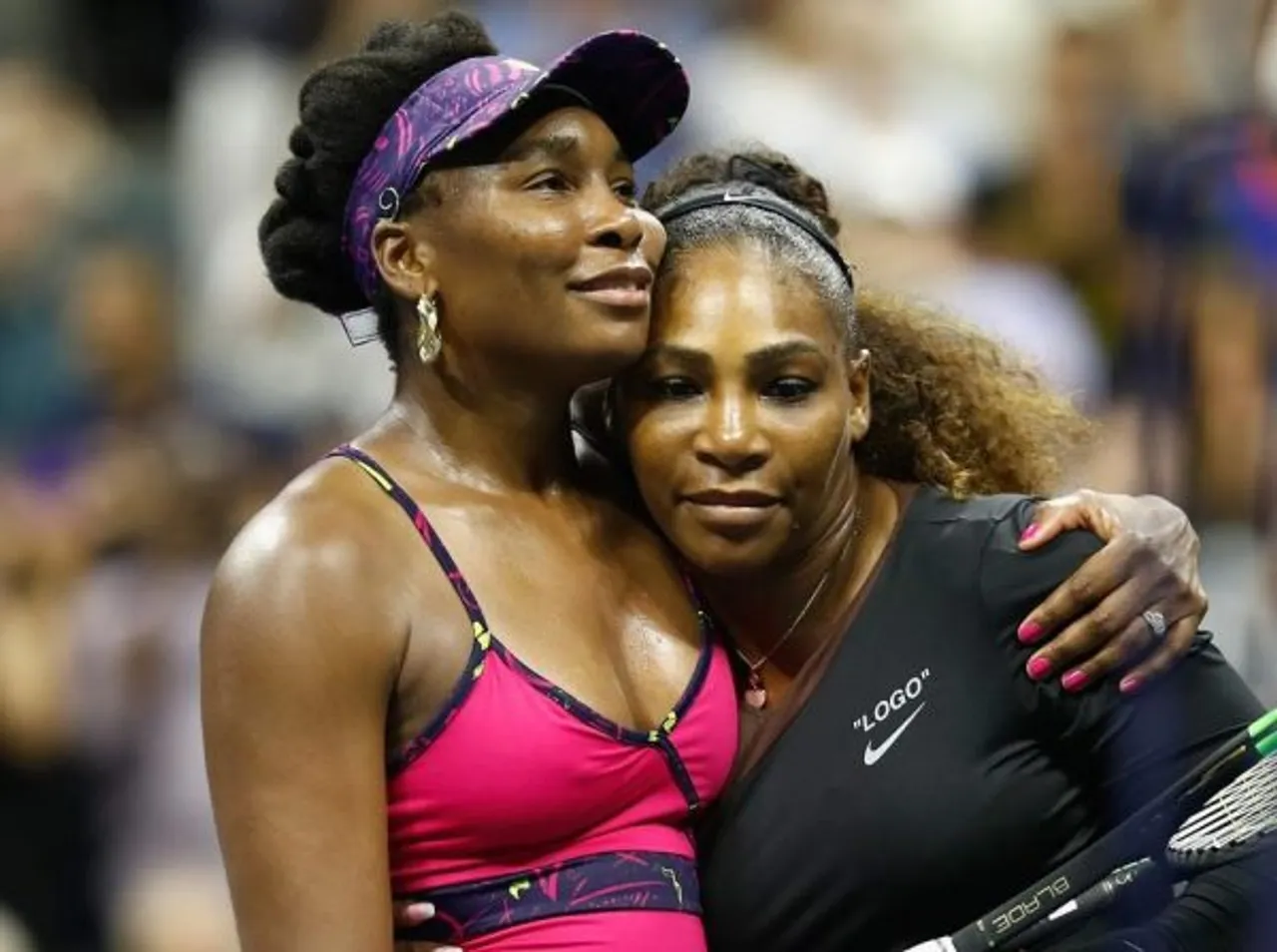 Tennis ace Serena Williams returns with a bang as she defeated Bernarda Pera 4-6 6-4 6-1 at the Top Seed Open in Lexington, Kentucky on Tuesday, winning her first match since the COVID-19 pandemic hiatus. Bernarda was no match to Serena's fighting spirit. The tennis legend has also set up a second-round showdown with older sister Venus Williams, who also overcame in a separate match Victoria Azarenka 6-3 6-2.
Serena, who has beaten her older sister many times before, is getting ready for a fiery clash with her sister. "Honestly, I knew I've been practicing really well and I wasn't getting a good rhythm out here, and I just kept thinking: 'Serena, play like you've been practicing,'" she said in a post-match interview. "So I knew that I could play a little bit better if I just hung in there," she added, CNN reported.
The 23 Grand Slam winner was last seen helping Team USA defeat Latvia in Fed Cup play in Everett, Washington in February. A month later, all competitive tennis matches were cancelled due to the coronavirus pandemic.
What You Should Know
Serena and Venus Williams to face off in the second round at the Top Seed Open.
Serena Williams is getting ready for the upcoming US Open.
Williams, a mother of one girl, has returned to the court after six months break.
Talking about the victory, a rusty Serena said, "It's good just in general because I haven't played. A lot of players have been playing - little things and little matches and playing against other players - but I've only been training so this was really good for me," NDTV reported. The ninth-ranked Williams is gearing up for upcoming major tournament, the US Open (Aug 31-Sept 13).
Also Read: Australian Open: Venus Williams oldest Grand Slam semi finalist in 23 years
For long  Serena has been longing for equalling Margaret Court's record-equalling 24th Grand Slam title, she never fails to enjoy every match she plays. "I've been through so many things in my career so this was totally different," said Serena. "Being in New York will be a little different because there's this massive stadium."
Serena's last major win was at 2017 Australian Open while she was pregnant with her daughter, Olympia. Since coming back from maternity leave, the American has lost four major singles finals, including last year's Wimbledon and US Open. She was knocked out in the third round of the Australian Open in January.
Venus, however, fell short in the first round at the Australian Open, Acapulco, and Monterrey earlier this year.
Between 2001 and 2009, the Williams sisters met eight times in Grand Slam finals. Together they swept through the women's game, and are still going strong. It would be another such an incredible match to watch.
Also Read: Why Are Female Athletes Judged By Their Appearance?
Feature Image Credit: Forbes