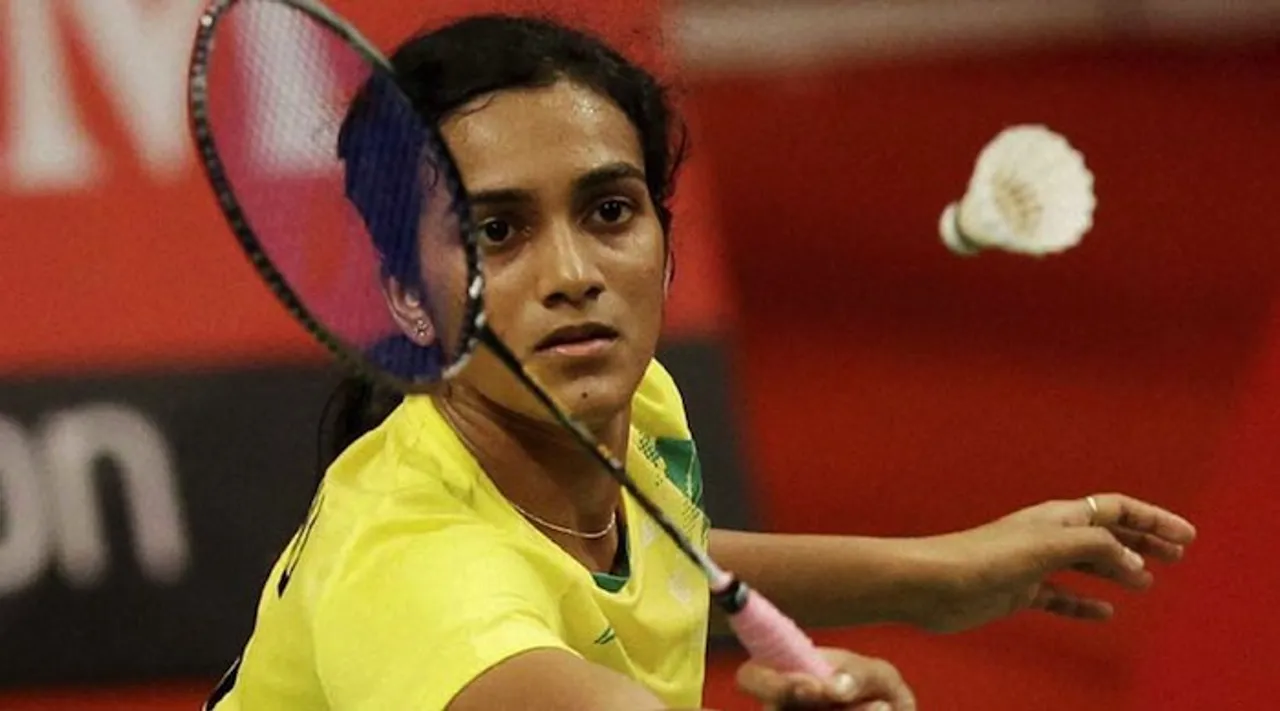 World Champion shuttler PV Sindhu says she is improving her strategies and style in pursuit of a second Olympic medal at this year's Tokyo Games in 2020. Sindhu, who scripted history by becoming the first Indian to win a World Championships gold medal last year, failed to defend the World Tour Finals title last month. However, she claimed to have been working on rough edges and technique before the big game. "World Championship was really good for me but after that I kept losing in the first rounds but I kept myself positive. It is not possible that you will win all matches. Sometimes you may play brilliantly, sometimes you will make mistakes," Sindhu, who will be seen at the next edition of Premier Badminton League (PBL), told, Economic Times reported.
Sindhu was in the world of highest paid woman athlete for the year, and the badminton player had it tough after that with many back to back failures. Late last year, Sindhu regained the spot of being the highest-paid woman athlete in India but her ranking slipped from 20 to 63. But she remains the highest paid non-cricket sportsperson on the 2019 Forbes India Celebrity 100 List.
"I learnt a lot from those mistakes. It is important for me to stay positive, and come back stronger," Sindhu added.
Key Takeaways:
Hyderabad-based shuttler PV Sindhu says she is focused to win her second medal at Olympics. She claims that the pressure of expectations, criticism do not affect but rather encourage her
After back to back failures post World Championships gold, Sindu says, "I learnt a lot from those mistakes. It is important for me to stay positive, and come back stronger"
Sindhu says she is completely focussed for this year's Tokyo Games, and that she is working on her technique to iron out the flaws
"There will definitely be a lot of expectations from me but pressure and criticism doesn't affect me because people always expect me to win whenever I go. Olympics is the ultimate aim, for anybody," she added saying, "We are doing a lot of work on technique and skill workouts and everything will be planned and it will go well in the Olympic season."
The 24-year-old from Hyderabad claimed silver at the Rio Olympics. After making her debut in 2009, last year, she successfully made it to the Forbes List Of 30 Under 30 Asia 2018. Asked if her 2019 World Championships gold medal was better than the silver medal she won at the 2016 Rio Olympics, she said, "In 2016, no one expected a Sindhu to do well. Now, there is lot more recognition, expectations high and with that bigger responsibility," she said. "So, both years are different but with great memories," Sportstar reported.
The Hyderabad-based badminton player is among India's favourites for another Olympic medal in 2020 Tokyo Olympics.
Talking about what next, she said, "I have a strong desire to win the All England championshiptitle and the ultimate goal is to win the 2020 Olympics gold. Essentially, I am keen to start the New Year on a high in the Malaysian and the Indonesian Opens this month though it is not possible always to keep winning every tournament."