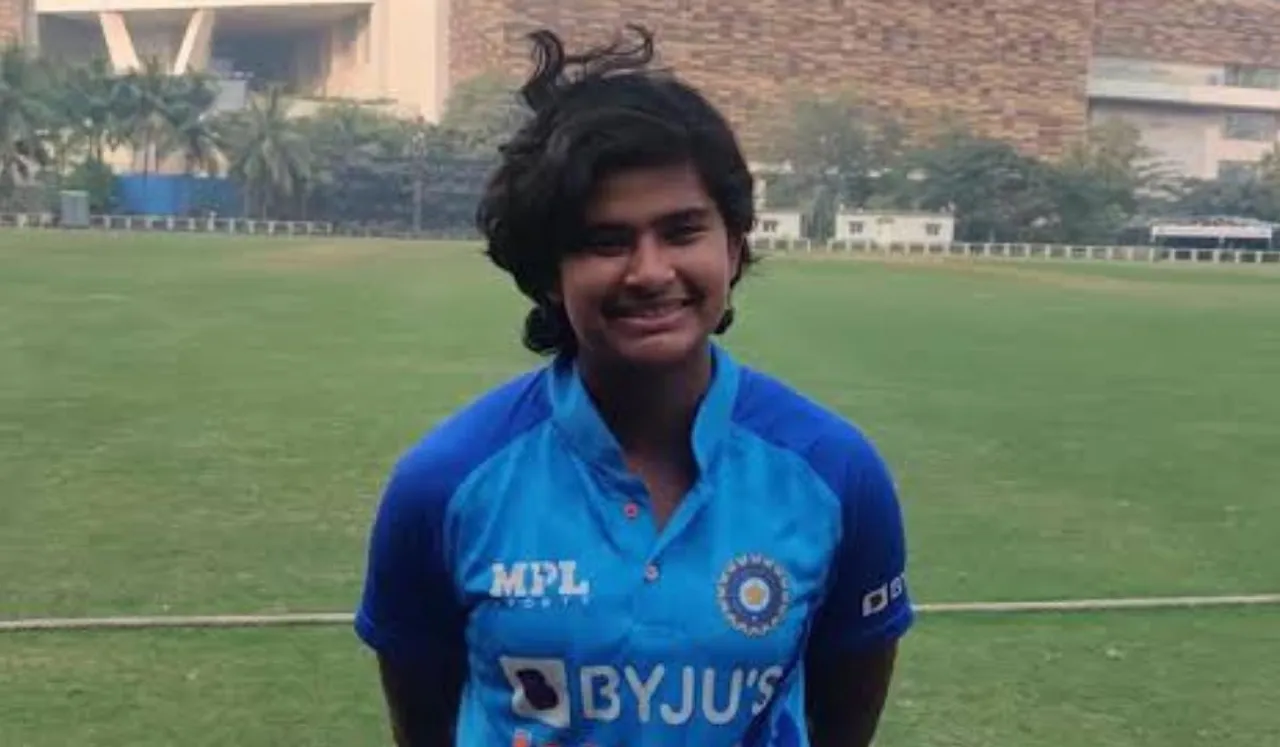 If you were not lucky enough to witness Titas Sadhu knocking down wickets in U-19 Women's World Cup, then you have a chance now.
The 18-year-old bowler from West Bengal is a part of Delhi Capitals in the Women's Premiere League. While Titas Sadhu is now part of a strong team at the WPL, her journey up until now included multiple challenges and rejections.
How Titas Sadhu earned a spot at WPL
Titas Sadhu has always been a sporty child and was exposed to sports like cricket, swimming and running from a very young age, thanks to her father, Ranadeep Sadhu, who is a former athlete himself. Sadhu's father runs a cricket academy in Hoogly and one day, when Sadhu was little, he asked her if she would like to bowl and she agreed. That's when he realised that his daughter had a talent for the sport and decided to help her work on it. However, her journey to the national team wasn't easy.
A meritorious student in academics, Sadhu scored 93 percent on her final exams and chose to pursue &t=72s">cricket full-time. At the age of 13, when she applied for state trials, she was rejected but the rejection didn't let her dreams die. She worked hard on her bowling skills and at the age of 16, she finally got into the senior Bengal team.
Her exceptional bowling skills earned her a place in the U-19 national women's team for the first-ever U-19 ICC Women's Cricket World Cup that was held in South Africa. The bowler gave the final match an interesting turn by taking two wickets and leading India to victory, earning her the title of the Player Of The Match. She took a total of six wickets throughout the tournament and soon got into the list of one of the best female bowlers at the age of 18 years.
In WPL 2023 auctions, Delhi Capitals brought this gem into their team for an amount of 25 lakh rupees with the hopes of using her potential to the best. The team is currently on a winning streak and has made its way to the finals of the first-ever WPL.
Photo credit: Sportstar Hindu
---
Suggested reading: Harleen Deol: From Playing Gully Cricket To Earning Spotlight At WPL 2023