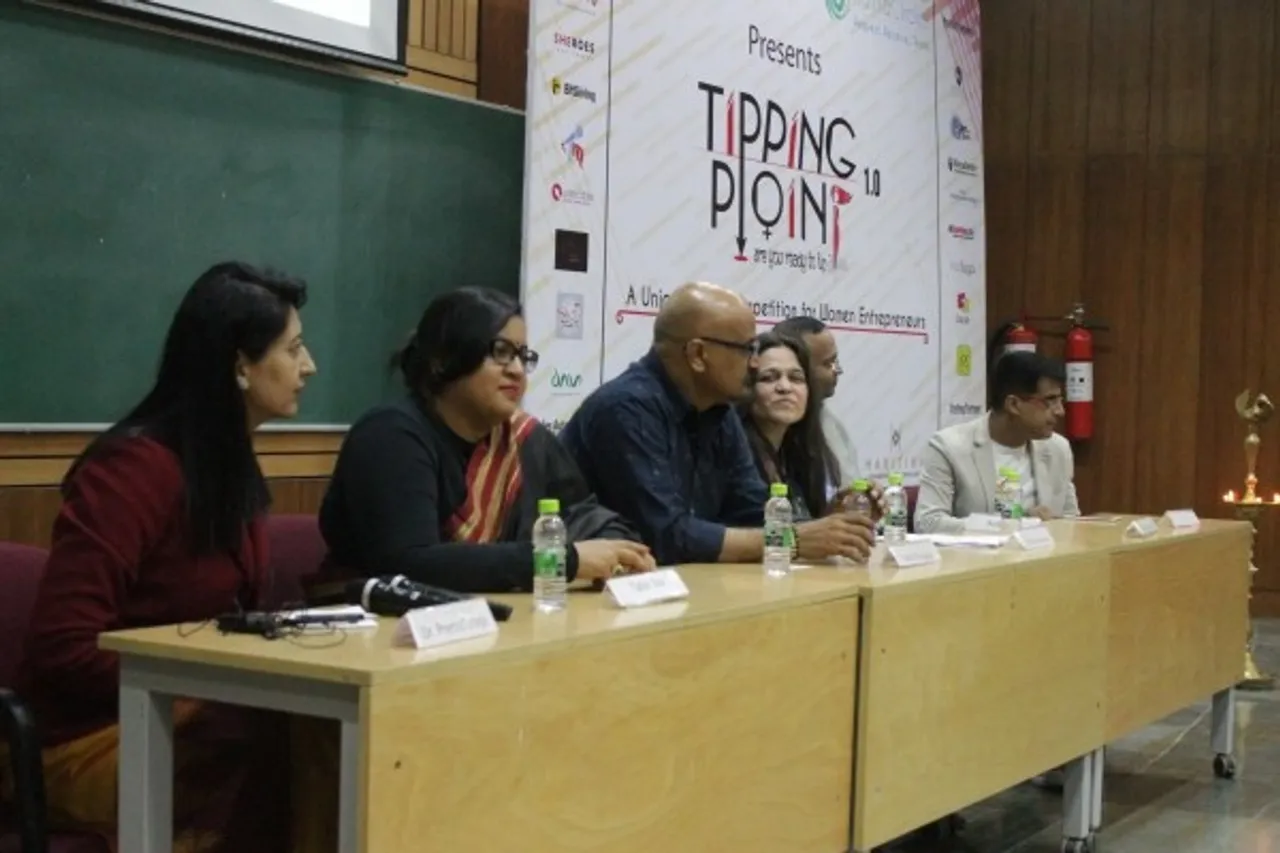 A house full of women entrepreneurs is what excites SheThePeople!
25 women entrepreneurs from across India were chosen to be part of Tipping point 1.0, a competition brought to you by the Global Women Network and Karma Circles where SheThePeople.TV was partner. The launch event at IIT Delhi saw a lecture hall full with mentors, investors and entrepreneurs.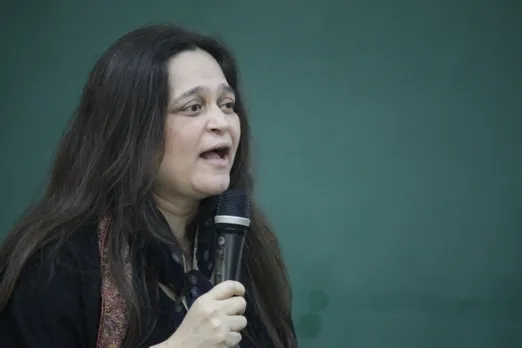 Radhika Shapoorjee at the Tipping Point mentorship program at IIT Delhi, Pic by SheThePeople.TV
Dr Prerna Taneja, Founder of Global Women Networks, talking to SheThePeople said, " let's do something that is more constructive, more meaningful. Because the whole purpose that was that we want to make a difference to someone's life, add value to them. We wanted to add value to the pitching competitions are happening across the ecosystem".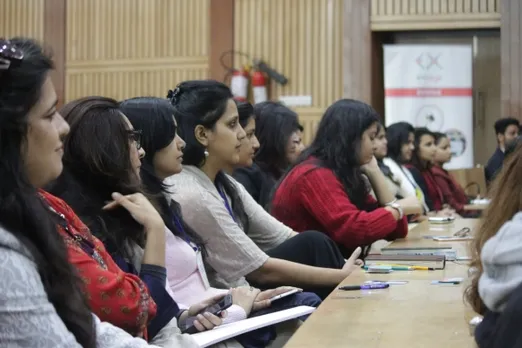 25 women entrepreneurs attending Tipping Point, Picture by SheThePeople.TV
"We conceptualised Tipping point 1.0 which mainly focuses on women entrepreneurs for this season, wherein, the whole focus is to get those brands the visibility that they are due. With any successful business, reaching out to more and more consumers is something the entrepreneurs always have in the back of their minds. To do this, you need the right kind of acumen, right kind of support system through mentoring. You have different people from different fields, so they help you in reaching out to more connections and one can learn from their experiences", she added.
25 finalists were picked and they will undergo a 4-day long mentoring session spread over a month. The sessions would have workshops to help contestants make an effective pitch to get funding from the investors. These sessions will also let the entrepreneurs have a one-on-one mentoring session with industry experts like Radhika Shapoorjee, Anil Chikara, Talish Ray among many others.
During the competition, the finalists are expected to create a video pitch and compete with the other finalists for the virtual funding from investors and votes from the audience.
The finale which will take place in the month of January in Delhi. The event will see investors, mentors, and entrepreneurs from across India.
This is a SheThePeople.TV Partner Event