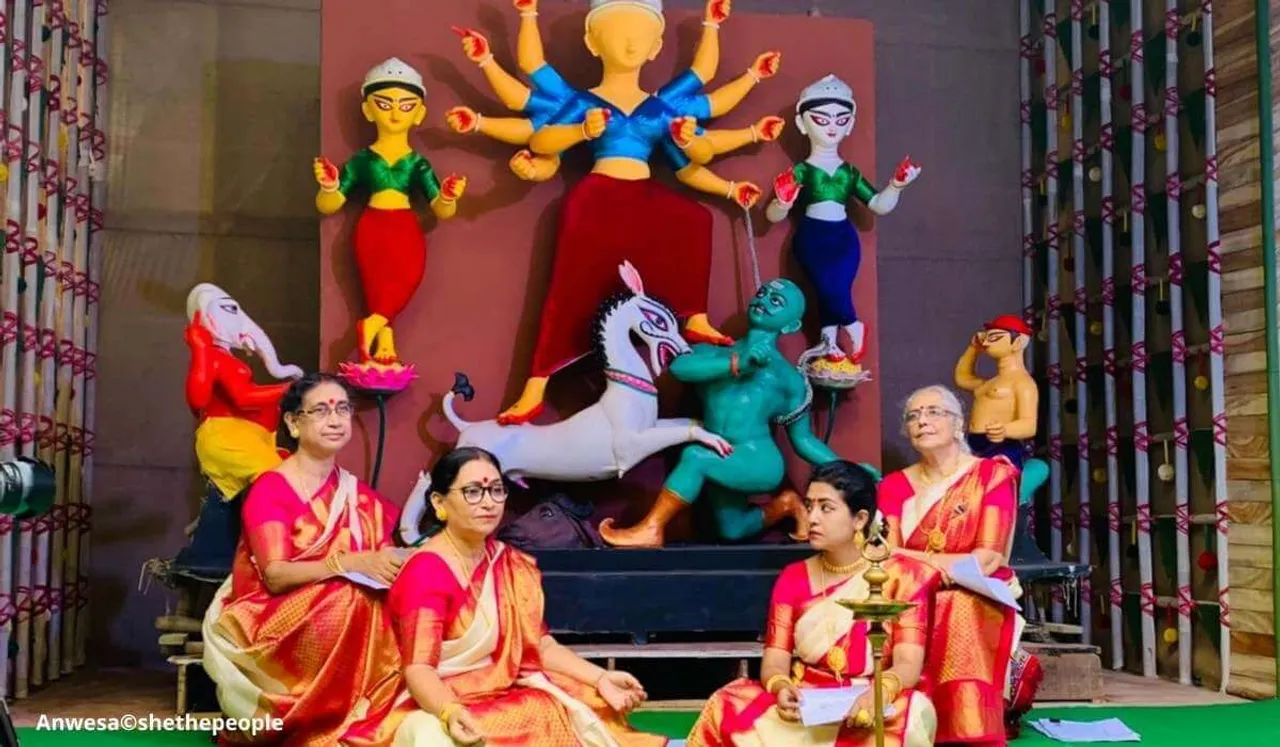 While female priests in India are unusual and not the norm. This Durga Puja, Kolkata has created history as 4 female priests have broken centuries old traditions at (Location smiley) 66 Pally Durga Puja.  Nandini Bhowmick, Ruma Roy, Seymanti Banerjee and Poulomi Chakroborty are conducting all the rituals to celebrate the Goddess Maha Shakti! 
"The journey was difficult in the beginning. Our society is not accustomed to female priests conducting any ceremony." 
Few years ago, when Nandini Bhowmick conducted her own daughter's wedding, she omitted the kanyadaan ritual. She now heads 'Shubhamastu', a group of four female priests that have been working for close to a decade. "All four of us believe there should be complete harmony in the society and there should be no difference between caste, creed, ">gender or anything."
"In our social ceremonies also you can see we omit only those portions of rituals which are demeaning which stand against equality of human beings," says Bhowmick. So what changes have they made to this year's Durga Puja at 66 Pally? 
This Durga Puja, Kolkata is set to create history with 4 female priests
"No changes actually, but we are adding flavour to our age old tradition. In Durga Puja the thing is completely different. This is an idol worship and every ritual is very important because it involves human sentiments, human emotions, and human belief."
What are the stereotypes they are trying to break with this act? "Stereotypes are against Male domination, to us everybody is equal and we aren't against any male who is preceding over any ceremony, not at all. Everybody has got the right to do it."
So are more women going to take up Priesthood as a profession and bring the change? "Women have to step into this profession, I always say so. We've made the path now, it is the duty of other women, let them come up with this as a profession, there are many schools where priesthood is being taught! But women have to come into this profession then the change would be easier."
Women have been slaying it since decades, be it conquering the space or slaying a demon. We have done it all. 
---