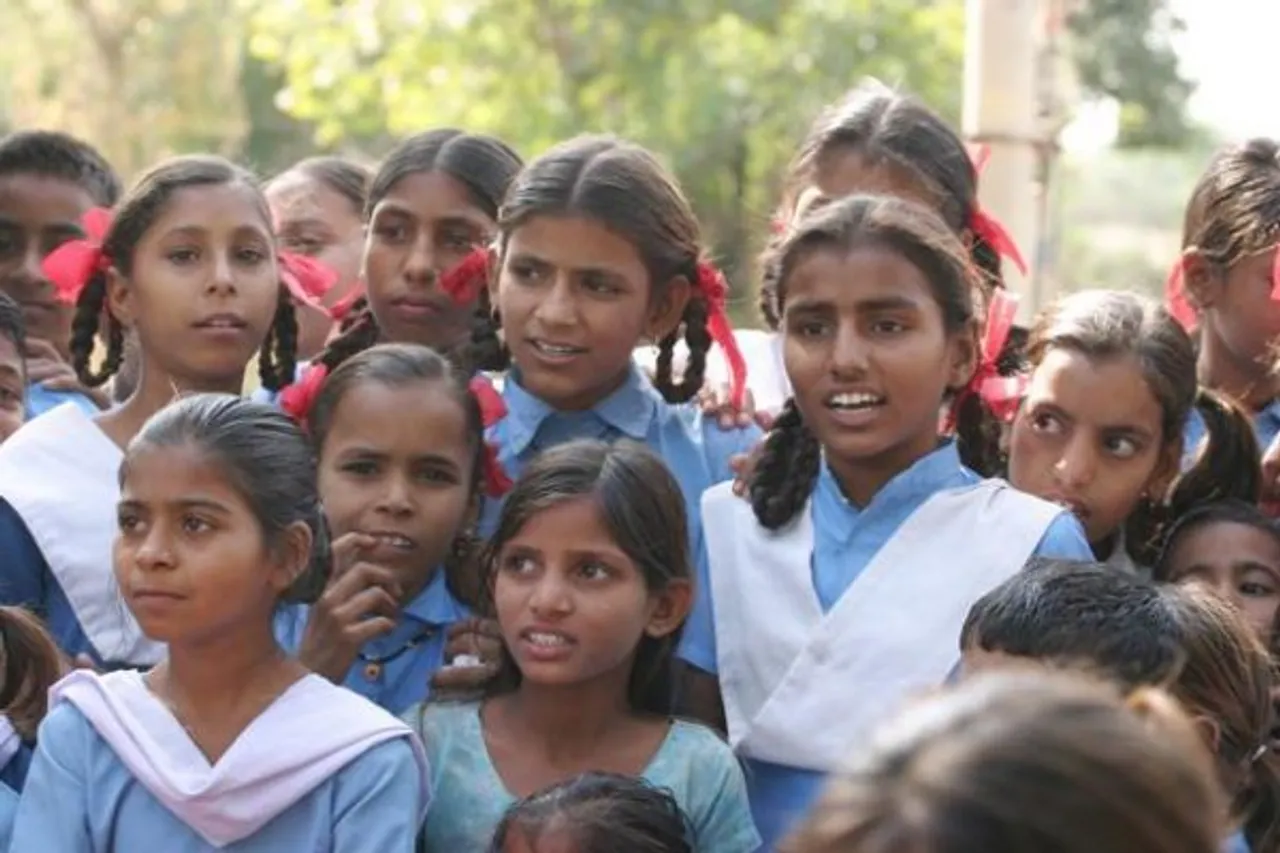 In a shocking incident, three girls from RM Jain Government Girls Higher Secondary School, Tiruvallur were allegedly, asked to clean the toilets of the school by a teacher.
The Incident
The incident came to light after a video of the students mopping the toilet floor went viral. Subsequently, the video footage was also aired on a few Tamil channels. It showed a girl in uniform scrubbing the toilet floor with a piece of cloth and weeping. She was also heard asking another girl to fetch some water, and the girl is seen pouring water.
According to reports, girls have been cleaning up the school toilets since November 24. Some children on Monday decided to intervene and complained about the horrific incident to their parents who immediately rushed to the school to confront the principal.
The parents, however, were reportedly sent out by the school authorities. Later, a complaint was filed with the Collector of the area, following which the district education secretary visited the school. The students were present at the inquiry as well, and the school headmistress was also questioned.
The officials investigating the case have assured necessary action will be taken against the faculty. He said that the report will be submitted to the higher authorities and did not elaborate much.
The Twitterati has since been expressing their anger online.
"Shocker: Girls made to clean toilets in Tamil Nadu govt school https://t.co/9lVn1w9G8t Jagan_G1983"

— Pradeep.P.Yadav (Voice of RTI Activist) (@rtiindiapy) November 29, 2017
In a shocking incident, the principal of a government school allegedly forced the girls students to clean the toilets #Shame

— Being_Swapnil (@swapniil_) November 28, 2017
Tamil Nadu school allegedly asks girl students clean toilets, probe ordered after video goes viral https://t.co/q02N1cSF9o

Some students of a government girls higher secondary school were allegedly asked to clean toilets by a teacher prompting authorities to order an inquiry t…

— nasir mobeen (@nasirmobeen2) November 28, 2017
Earlier in August, a 12-year-old girl in Tamil Nadu killed herself after a teacher scolded her for staining her clothes with menstrual blood. The 7th grader, a student in a Senthil Nagar school, jumped off a 25-foot high building in her hometown of Tirunelvelli.
Schools are supposed to be a safe haven for children and this lack of accountability on the part of the teachers is highly distressful.
Image Credit: LiveMint
Also Read: 150 Sex Abuse Cases Against Delhi Police Staff, No Conviction Yet
Heena Manghani is an intern with SheThePeople.TV.