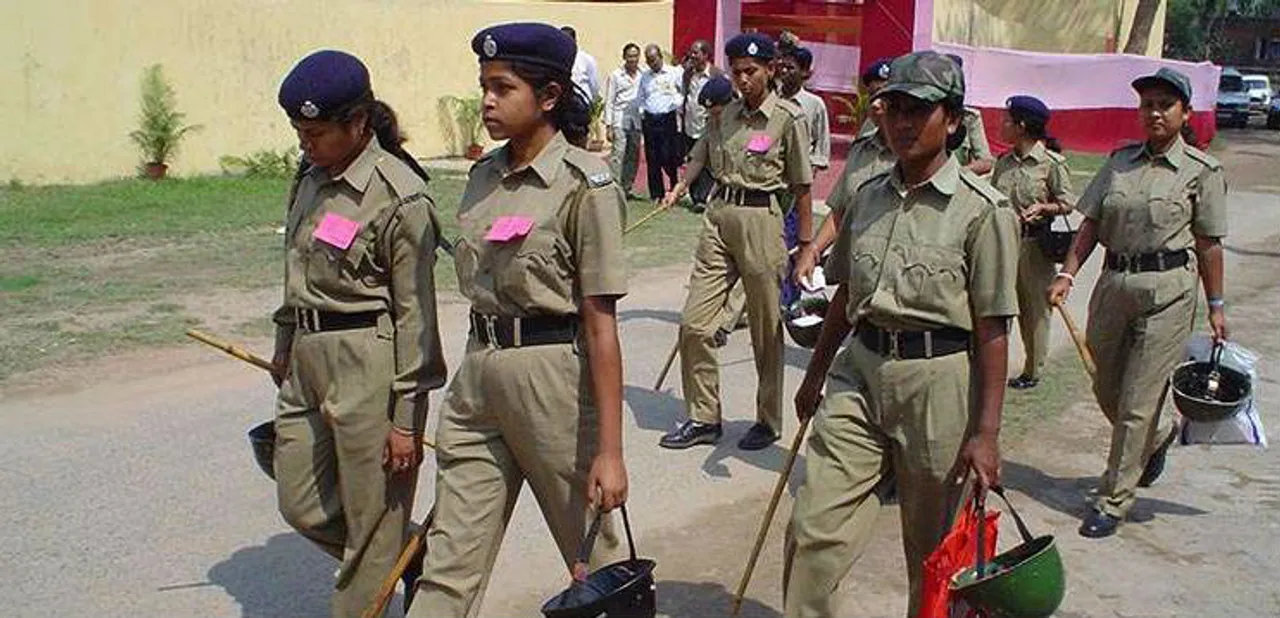 While harassment of women has become a routine phenomena in our society, one would imagine that women cops at least would be spared in this respect. Apparently that's not the case. In Karnataka, in the past two months, there have been more than three cases where Women Police officers of various ranks have reported incidents of harassment and ragging.
The most recent incident which was taken up by the social Media was about the general Facebook status of Gayathri Farhan, a police sub-inspector of Bruce Pete police station of Karnataka.
On 26th of August she wrote a status which read: "It is difficult for people to accept women as officers.  Though women work hard, their hard work is not recognised like that of men in the department. . . I took seven years to get adjusted to the atmosphere in the department. Sometimes a few incidents have brought tears into my eyes. But never showed those tears before anyone thinking that it may weaken me. . . I have started questioning about the efficiency. . .It's difficult for women to prove their existence both in the society and in the professional life. Ultimately it's a one man army believing in the principle of Do or DIE."
Gayathri did not realise that her personal thoughts on the social media site will gather so much attention and will go viral, back-firing on the reputation of her department. The moment she realized that she was getting attention for her status she deleted her post and simply wrote "I have posted the status in general. Kindly don't try to give colours to the status."
Also read: Woman cop harassed for dowry, police takes no action

In another incident, Revathi, a sub-inspector of Bhaktal police station, resigned on Sunday alleging that her superiors had harassed her. She quit some days after she was suspended for alleged dereliction of duty.
In her letter dated, August 29 emailed to Chief Minister Siddaramaiah and Home Minister G Parameshwara, she alleges that she was prevented from carrying out her duties against "communal goons" by her superior ASP Anup Shetty as reported by The News Minute.
Also read: Maharashtra tops the list of crimes against women: NCRB Data

In January, an alleged video clipping of Ballari district in-charge and Minister of State for Labour PT Parameshwara Naik surfaced, where he was talking to his supporters in the Hadagali constituency and boasting about his power when he got Kudligi (Ballari district) DSP Anupama Shenoy transferred just because she put his call on hold when he called her. Shenoy subsequently resigned from her post, but she went on to target went on to Naik through a series of Facebook posts, indicating that her resignation was due to pressure from their quarters.
It's a sad state of affairs, when even women officers of the law are not spared harassment.