Sunshine. Beautiful beaches. Drinking sprees. And good food. This is just part of what sums up Spain as a holiday destination. There's  more fun to be had here than any of us can guess, unless we experience it for ourselves.
Hema Ahuja went on a trip to Spain last year and here, she shares memorable experiences from her journey:
1) WE WERE WOMEN OF ALL AGES, BONDING AND BEING OURSELVES
 In Madrid, I was travelling solo for the first time, going on a trip with  a group of women I didn't even know. And it was an eye-opener! Each one of us was travelling to let go, have fun and be ourselves. This helped us share a certain amount of bonding, which wasn't hampered by the fact that we were women of all ages, be it 28 year old youngsters or 60 year olds.
2) LA TOMATINA FESTIVAL SURPRISED ME
 It wasn't as messy as I expected it to be! People were friendly and we had an amazing time. There was a certain amount of discipline and no one pushed or caused a ruckus while waiting to use community showers. Also, within an hour after La Tomatina, the whole road was cleaned and we couldn't spot a single tomato!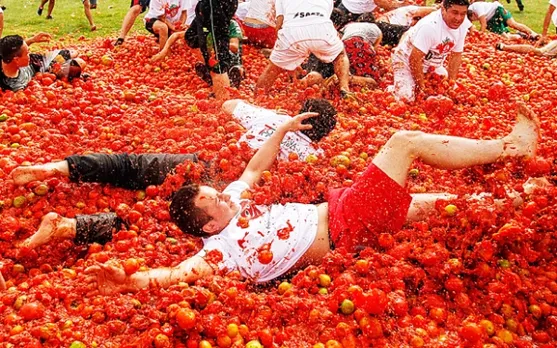 SOURCE: Holiday Genius
Read Also: How smart cities empower women, Ignassio Ducasse, Spain Tourism
3.  I CELEBRATED MY ANNIVERSARY WITH A TAPAS TOUR 
One of my favourite experiences during this trip was going on a Tapas tour. More than eating Tapas, I loved drinking the Tinto de Verano, a wine that tastes similar to Sangria, only a little sweeter. I never realized how many rounds of this drink I had while dining – the glasses kept coming. And this was as on the 29th of August, my wedding anniversary. I celebrated my anniversary with the lovely women who were with me by taking a shot and then cutting a cake.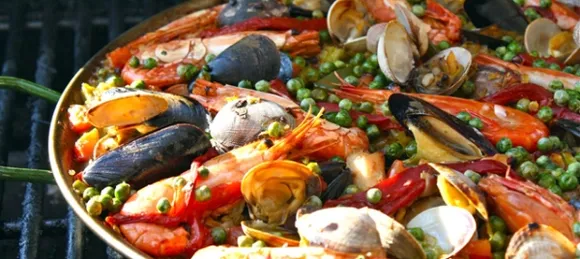 Source: www.pilotguides.com
4. WE PARTIED TILL 5 AM
It was past midnight. With four other women, I went for a long walk on a beach in Barcelona. We had a good time sitting on the seashore. We were walking back to catch an Uber to our hotel and just then, a local approached us, inviting us to come over to a pub that had just opened. We decided to check out what was there in this place and it turned out to be one of the best nightclub experiences I ever had!  There were great dancers, good music and by the time we finished partying, it was 5 AM! But we had no issues getting back to our rooms – Uber cabs were available everywhere.
Read Also: What makes Valencia a great destination for women
5) AT FIRST GLANCE, SHE DIDN'T STRIKE ME AS A FLAMENCO ARTIST
 Our trip had a Flamenco class arranged for us in Madrid and so we were there at the venue. A woman entered, whom we thought was just some lady who had probably come to learn the dance. However, she went inside a dressing room to change and when she came out, she was a transformed person, full of energy and grace. She was dressed to teach us the art of Flamenco dancing and we had a great time, learning the steps of the dance. And in the evening, we got front row seats to watch a Flamenco show while dining.
6) THE BAR THAT I WOULD WANT TO VISIT AGAIN
The Chupitos Shots Bar in Barcelona. This place provides a once-in-a-lifetime experience, with over 250 varieties of shots to choose from. All you have to do is keep ordering the shots that you want and trust me, the maximum time you're  ever going to spend here is just 10 minutes! It's a long narrow place, where you order your drinks, gulp them down and then leave.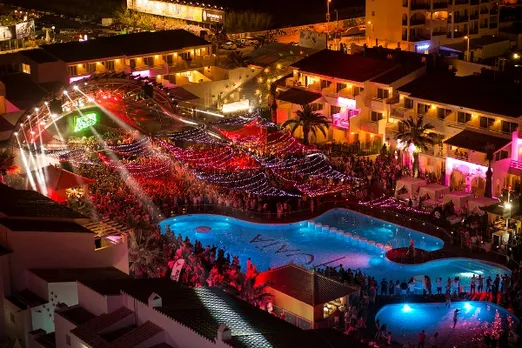 Source: Party Is And Ibiza
7) WE THOUGHT WE'D MISS OUR TRAIN STOP
 We were supposed to get down at Valencia, where the train halted for just 2 minutes! We were a big group with lots of luggage but it was fun – we were good at working as a team. We quickly passed the luggage while two of us stood on the platform to receive them and before we knew it, we were outside the train, with all our luggage beside us!