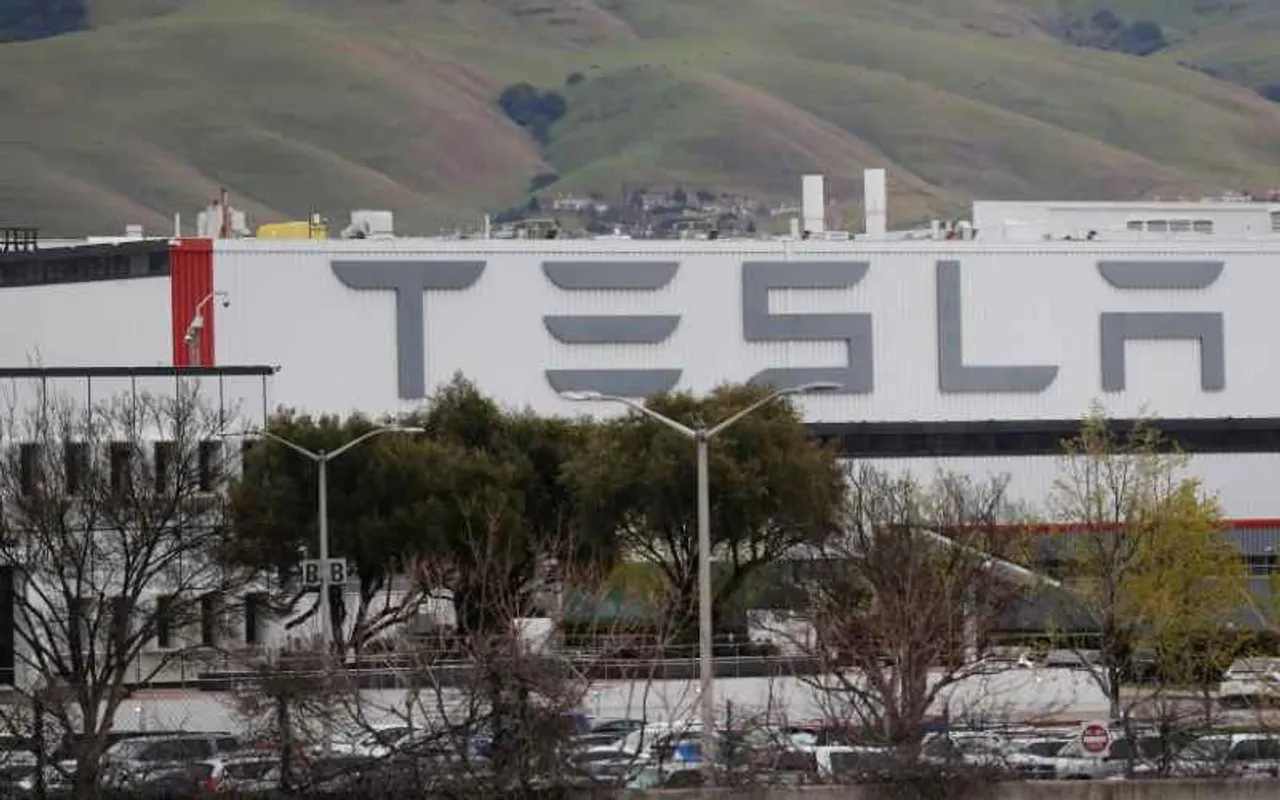 A woman who works in Tesla's factory at Fremont in California filed a lawsuit against the electric carmakers on the "rampant sexual harassment" at the workplace on November 18, Thursday. The 38-year-old Jessica Barraza filed the complaint at Oakland state court and stated that she experienced "nightmarish" conditions at Tesla with co-workers and supervisors making lewd comments to her, as per reports.
Tesla, Inc. is an American electric vehicle and clean energy company. It is based in Palo Alto in California, the United States. The company designs and manufactures electric cars, battery energy storage, solar panels and provides other services. It is co-founded and owned by multimillionaire Elon Musk, who is also the CEO and co-founder of SpaceX which is a rocket manufacturer.
While filing the complaint at Oakland state court, Jessica Barraza claimed that lewd comments and gestures were made to her and the other women, many times. She reportedly took the issue to the supervisors and human resources (HR) but they failed to take any action.
Here Is All We Know About Tesla Sexual Harassment Suit filed by Jessica Bazzaza:
- Barraza said that she has been suffering panic attacks for three years because of sexual harassment at the workplace. She is also on medication and in therapy because of it.
- Barraza complained that the co-worker and supervisors at the night shift were making lewd comments and gestures to her supervisors and HR but nothing happened. This is one reason why she has decided to file a lawsuit against the company.
- Also, the mother of two is now afraid to return to the workplace "knowing that her body could be violated at any time with no repercussions."
- According to her complaint, the workers would stare at her breaks and call her names like 'coke bottle' and 'onion booty' while trying to deliberately brush up against her.
- On September 28, a worker allegedly got behind her and put his leg in between her thighs as she was taking off for lunch.
- Tesla has not responded or commented on the lawsuit, according to reports.
- This case comes at a time when Tesla is already facing a $137 million lawsuit by an employee who said that he experience "pervasive" racism at the Fremont factory.
- According to Bloomberg News, a juror in the racism case has said that the panel hoped to question Tesla executives to "take the most basic preventative measures and precautions they neglected to take as a large corporation to protect any employee within their factory."
- In 2020, 31 complaints were filed against the company with the Department of Fair Employment and Housing in California for discrimination on the basis of race, gender, age, disability, pregnancy and expression.
- In Tesla, the employees are bound by an arbitrary agreement which ensures most complaints are kept confidential. While in many cases the state agency has issued right-to-sue but a handful of cases were closed due to insufficient proof. The case by Barraza has been filed at the Superior Court of California.
(Feature Image Credit: Al Jazeera)
---
Suggested Reading:
How to deal with sexual harassment at the work place
10% Women Face Sexual Harassment At Workplace, Says Study
Meet Chithra Thomas, HR Executive Appointed To Lead Motor Giant Tesla's India Team
---
Also Trending: