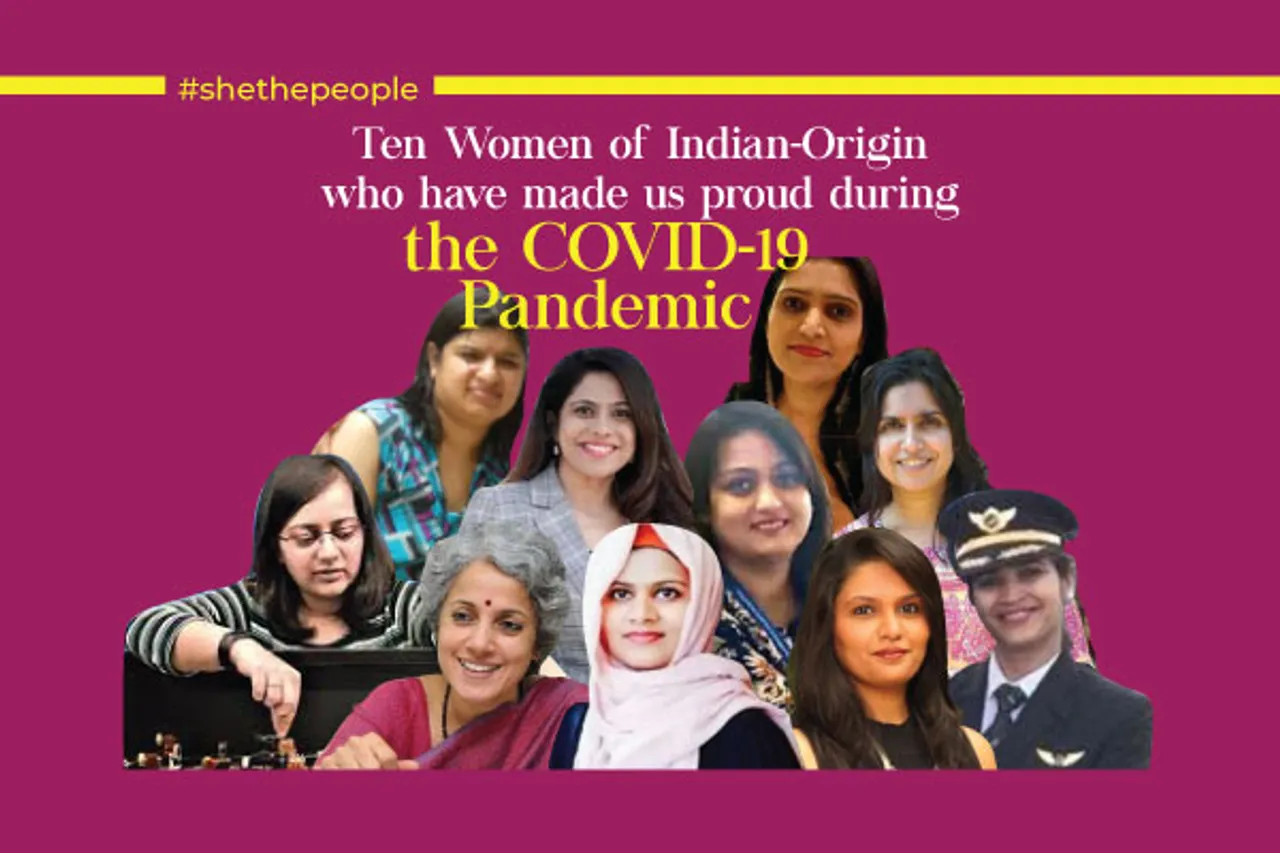 An array of women across the globe have excelled in their respective fields and risen as exemplary figures and they are all putting their best efforts in fighting the COVID-19 pandemic. On the frontline of the pandemic, with their selfless acts of service and determination they are inspiring countless people. Here, are ten women of Indian origin who are making us proud by leading the fight against COVID-19:
Dr Uma Madhusudan
Dr Uma Madhusudan is a physician from Mysuru, currently serving at the Hartford healthcare in Connecticut, United States. She had rendered her services to treat over 200 COVID-19 patients in the South Windsor Hospital. Furthermore, a parade recently honoured her in front of her house. In the parade, people drove their cars and cheered for the doctor by honking and blaring sirens.
As I head to Mysuru, happy to share a video of Uma Madhusudhan, Mysuru origin Doctor in US being honoured in front of her house by grateful patients. It's a beautiful sight of cars, police vehicles, fire trucks lining up in gratitude, waving & honking to say Thank you Dr Uma! pic.twitter.com/42ayy6hEUd

— Dr Sudhakar K (@mla_sudhakar) April 21, 2020
Dr Pooja Bhatia Malhotra
Nephrologist Dr Pooja Bhatia Malhotra, who hails from Rohtak, contracted COVID-19 while treating her patients. The doctor, currently in the USA, resumed clinical work after battling the disease. Furthermore, she had also donated blood-plasma for the treatment of COVID -19 patients. Dr Pooja has been included in a feature-length documentary movie, "A Pandemic: Away from the Motherland". Sweta Rai, an Indian filmmaker in Hollywood is working on the documentary.
"Reducing the pain and suffering of patients is a satisfying experience in itself. I am happy that the efforts of the medical fraternity have been acknowledged and appreciated universally in the COVID era," she told The Tribune.
Sweta Rai
Sweta Rai, an Indian filmmaker in Hollywood is working on a feature-length documentary movie, "A Pandemic: Away from the Motherland". The 70-minute documentary features five Indian doctors working in the US, away from their families in India.
The film was shot remotely, with footage recorded from several devices because of the norm of social distancing. It features Dr Ankit Bharat, renowned for recently for performing USA's first double-lung transplant surgery on a COVID-19 patient. Similarly, Dr Pooja Malhotra, Dr Uma Madhusudan, Dr Shreedhar Kulkarni and Dr Shantanu Singh are also seen treating COVID-19 patients.
"Empathy is what I think the audience will take away from this film," Sweta told the Indian Express.
Dr Amruta Gadge
Dr Amruta Gadge, an Indian physicist working in the UK successfully created a Bose-Einstein Condensate (BEC). BEC is the "fifth state of matter". Amidst the COVID-19 lockdown in May. She had created it in her living room two miles from her laboratory. Consequently, Sussex University had announced its creation.
Mahita Nagraj
Mahita Nagaraj, a digital marketing professional and single mother, is the founder of Caremongers India. Caremongers India is a group that assists those who are unable to care for themselves amidst COVID-19 pandemic. The project started on a messaging group. Consequently, it became a 46,000 member Facebook group spanning 14 countries. Caremongers has over 22,000 volunteers across India. The group helps elderly people in procuring food, medicines and accessing healthcare.
Read about her endeavour here.
Chandrabali Datta
Chandrabali Datta is an Indian-origin scientist and a part of the team of Oxford University working on a COVID-19 vaccine.  She works in Clinical Biomanufacturing Facility at the university's Jenner Institute. The 34-year-old's role as a Quality Assurance Manager is pivotal. She ensures that all levels of compliance are satisfied before the vaccine could finally progress to the trial stage.
"We are all hoping that it works in the next stage; the whole world is looking to this vaccine," Datta told NDTV.
Shifa M Mohammed
Shifa M Mohammed is a house surgeon who certainly exhibited dedication to her profession. She prioritised her patients over her wedding although she was going to marry a Dubai-based businessman. The 23-year-old doctor cancelled her wedding amidst the COVID-19 pandemic to serve her patients. She is a house surgeon at Pariyaram Medical College Hospital in Kannur.
Read how she prioritised her patients over her personal life.
Swati Raval
Captain Swati Raval, along with Captain Raja Chauhan, piloted the Boeing 777 that bought back Indians stuck overseas, in March. She is also the first civilian woman pilot to pilot a rescue aircraft amidst the COVID-19 pandemic. Amongst the 263 Indians, most were students. Prime Minister Narendra Modi has also appreciated Captain Raval's valiant efforts.
Dr Soumya Swaminathan
Dr Soumya Swaminathan is the chief scientist at the Geneva-based World Health Organisation (WHO). She is spearheading the global partnerships on scientific research on a vaccine and drug therapies for the infection. She is also playing a key role in disseminating information  and spreading awareness about the pandemic.
Minal Dakhave Bhosale
Minal Dakhave Bhosale is the research and development chief of Mylab Discovery, Pune. It is the first Indian firm to get full approval to make and sell COVID-19 testing kits. Bhonsle led the team that designed the COVID-19 testing kits, named Patho Detect, at Mylab. She submitted the kit for evaluation by the National Institute of Virology (NIV) on 18 March. It was just a day before delivering her daughter.
Hats off to these remarkable women.
Also Read: 27 Corona Warriors Selflessly Working To Help Others During COVID-19
Ria Chakraborty is an intern with SheThePeople.TV