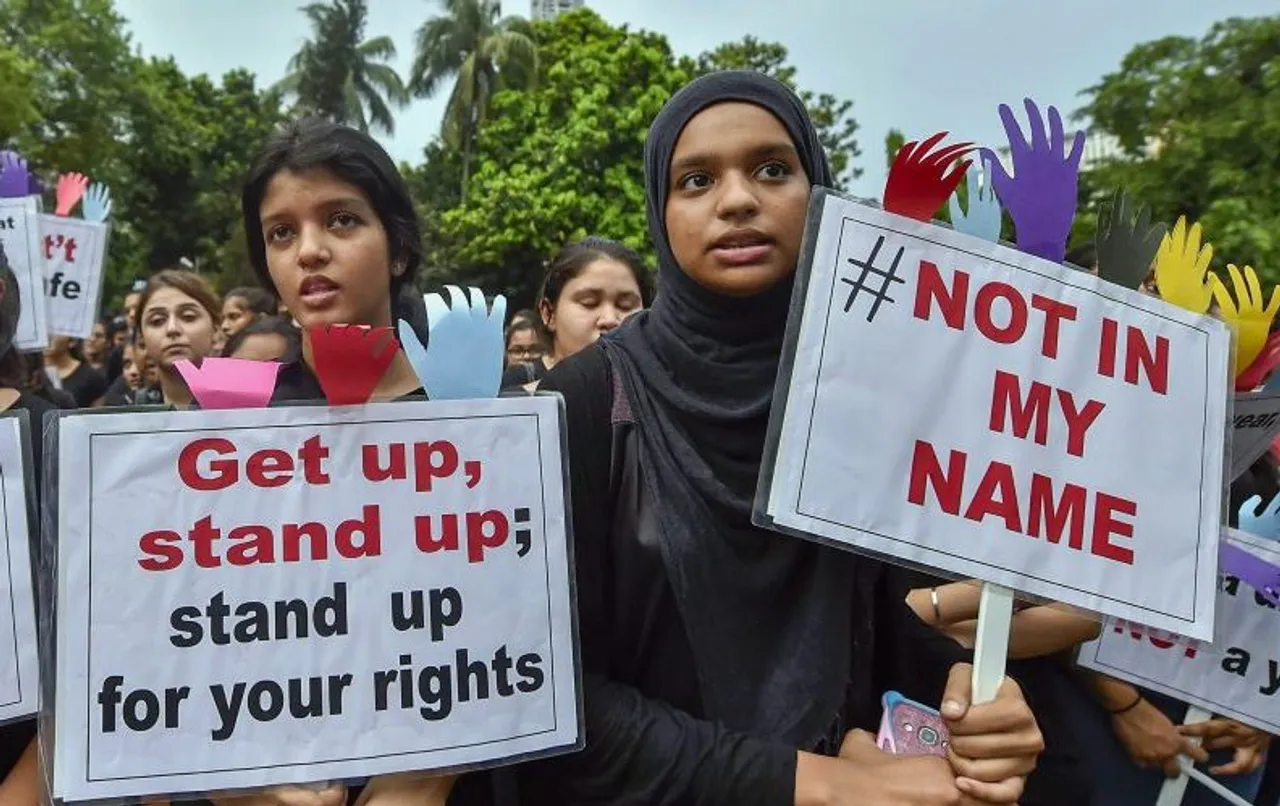 In a horrific incident that took place at Choutuppal town of the Yadadri Bhuvangiri district in Telangana, a 25-year-old woman was allegedly raped and murdered. The deceased woman's body was then allegedly raped again by the accused. In connection with the crime, a man was arrested on Wednesday from a labour camp in Malkapur village, which is a kilometer away from the place where the crime took place.
The arrested person is a construction supervisor, who has been allegedly stalking the woman for a while. She lived with her husband at the construction material godown, which was near his house. The accused person had allegedly observed the woman and her husband's routine.
He allegedly knew that the woman stays alone at the godown for a good period of time, while the husband goes to a nearby college, where he works as a watchman. The incident took place on May 9 evening. The accused allegedly sneaked into the premises and cornered the woman near a toilet.
---
Suggested Reading: Bihar Horror: Father Rapes Daughter, She Shares Video On Social Media To Seek Justice
---
Telangana Man Rapes Corpse
He allegedly raped her while threatening to kill her. He, then, allegedly smashed her head with a blunt object, killing her. Post which, he repeatedly raped her corpse. Apart from detailing the crime, Choutuppal ACP told news media that the accused then ran away with gold jewellery.
The husband of the accused lodged a complaint with the police on Monday evening and a First Information Report (FIR) was registered against an unnamed accused of rape, murder, SC/ST Act and other provisions under the Indian Penal Code (IPC).
It was only after examining the people who lived nearby, that were the police able to identify the accused and arrest him. The stolen gold ornaments were also found in the accused person's possession. He has been produced in court and was sent to judicial remand. The relatives of the deceased woman have sought the strictest punishment for the accused.
In 2021, nine percent of the total crime committed was against women. Out of which 2, 382 were rape cases and 4,476 of outraging a woman's modesty and 199 of murders. The DGP M Mahender Reddy has said that in 98 per cent of the rape cases, the offenders are known to the survivors or the deceased. In 2,356 cases it is by close family members, friends, lovers and acquaintances, amongst others.
While in 17 percent of the rape cases, the accused are neighbours, colleagues and employers. These numbers are not just tension inducing but also reflect how safe are women in society. In their safe space? Where is the safety that we were promised at every election rally?