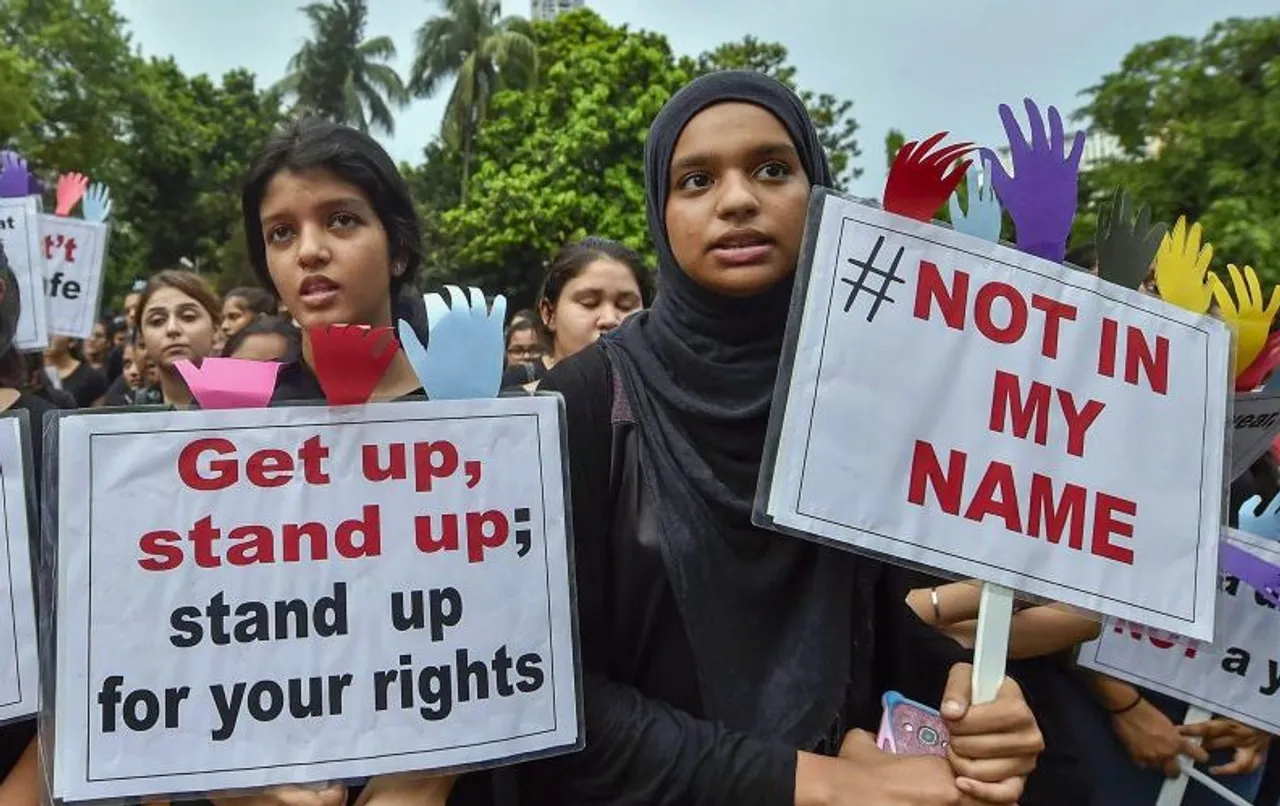 A 50-year-old man from the Samastipur district in Bihar was arrested for allegedly raping his daughter after a video of the alleged sexual assault went viral on social media. The 18-year-old survivor reportedly uploaded the video of the assault online and accused her father of rape.
She shared the video in hope of getting justice. The video went viral and led to the accused person's arrest. The accused is a teacher b profession and lives in Rosera, which comes under the Samastipur district. The survivor allegedly shot the video of the incident through a hidden camera.
The moment the video got viral on social media, the matter surfaced. The Rosera division DSP Sahiyar Akhtar told news media that the police has filed a First Information Report (FIR) based on the complaint by the survivor and had arrested the accused father.
---
Suggested Reading: Why Integrated Services Are Essential To Prevent Crimes Against Women And Girls
---
Bihar Man Rapes Daughter
Akhtar said, "Police have arrested the father who was seen assaulting (the survivor) in the viral video. Legal action is being taken...and other accused are being ascertained based on the statement. Raids are also being conducted." As per reports, the accused was questioned by the police as they officials try to find out if more people were involved in the case.
News reports stated that it was alleged that the survivor's mother had not objected to the assault and that the survivor's maternal uncle was putting pressure on her to remain silent on the incident.
These incidents do not take place in isolation and one of the biggest pieces of proof is the data released by the National Crime Bureau (NCRB) for the year 2020. According to the data, 99 percent of crimes against children, have been reported against girls. Out of 28,327 cases registered under the Protection of Children from Sexual Offences Act (POCSO), 28, 058 are in relation to the girls.
Moreover, the crime against girls was highest between 16 and 18-year-olds, which is 14,092 reported cases. For the age group of 12 and 16-year-olds, it was 10,949 reported cases. These data by NCRB were released in September 2021. The report further stated that the cases registered under crime against women, children and senior citizens, among other cases have reduced but the COVID related enforcement has resulted in a hike of cases under 'Disobedience of order duly promulgated by Public Servant and other Indian Penal Code (IPC) crimes.
Amongst other essential information, the data also showed that a total of 1,34,383 sexual crimes have been committed against minors in India and the majority of these perpetrators are known to the child. The number of rape cases against children and minors has been alarmingly high. Over the pandemic, one has witnessed an increasing trend in the rape cases against the father of the child for meting out the crime and assault.