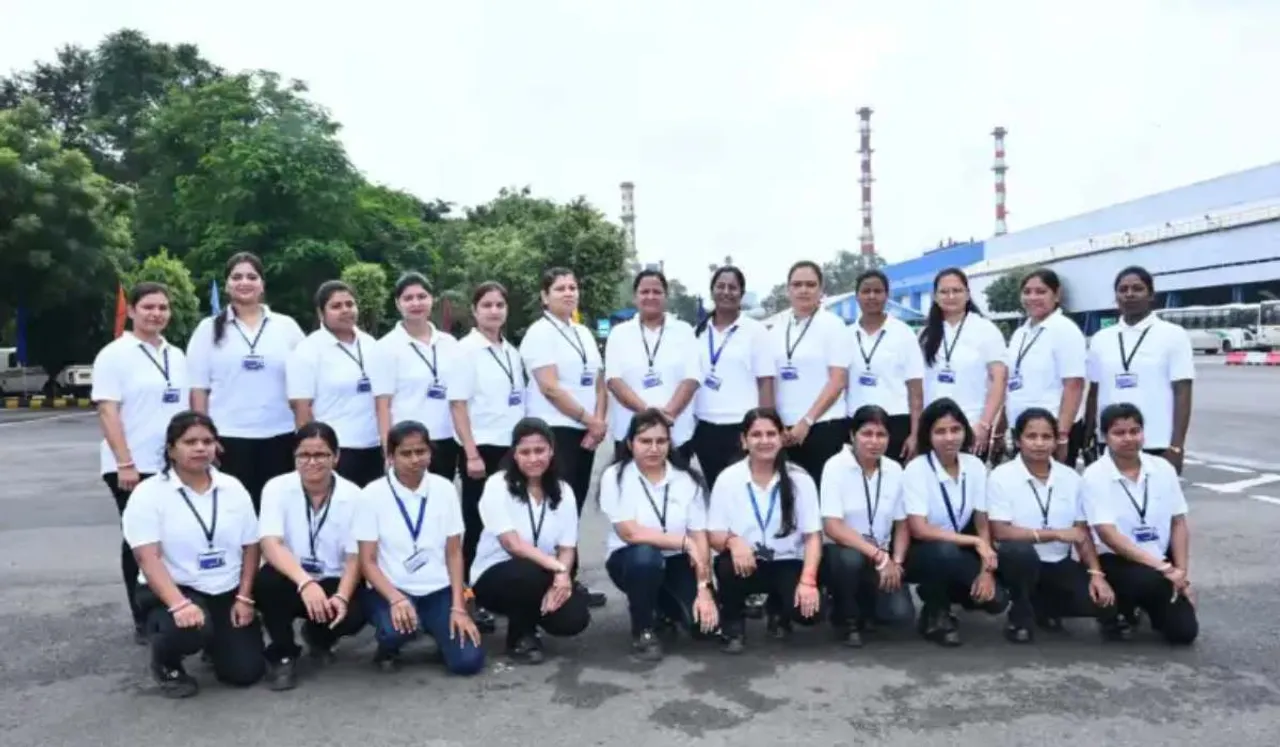 Tata Steel created history as it introduced its first-ever trainees batch of women firefighters. This news makes us recall India's first woman firefighter, Harshini Kanhekar. In 2002, Kanhekar became the country's first female firefighter after graduating from the National Fire Service College (NFSC) in Nagpur.
Coming to the recent news that marks a proud moment for women in India, Tata Steel launched an initiative which would be the first of its kind in its history, introducing a batch of female firefighter trainees consisting of 23 women. 
Tata Steel Introduces First-Ever Batch Of Women Firefighters
The 23 women will undergo a three-month-long intensive training to learn basic firefighting and rescue operations that would be useful in emergency responses.
The programme will provide theoretical knowledge as well as practical experiences to the trainees. After the evaluation test of these candidates, selected trainees will be welcomed by the Tata Steel Fire And Rescue Services team. 
To launch the historic initiative, an event  'Flames of Change' was organised to introduce the future female firefighters of the company. During the occasion, the vice president of corporate services at Tata Steel, Chanakya Chaudhary said that the company has been a pioneer in taking industry-first initiatives and creating opportunities for women in the various fields in their organisation. He reiterated how these women will create history and inspire the whole country. 
The move is part of Tata Steel's commitment to gender equality and diversity. The company believes that women can play a vital role in firefighting and emergency response. The new trainees will be deployed at Tata Steel's Jamshedpur plant in Jharkhand.
The introduction of women firefighters is a welcoming move. It will help to break the gender stereotypes associated with firefighting. It will also encourage more women to take up careers in this field and is a sign of progress towards women accessing different career options that were once considered out of their reach.
---
Suggested Reading: Mumbai: Fire Brigade Appoints Female Station Officers For The First Time