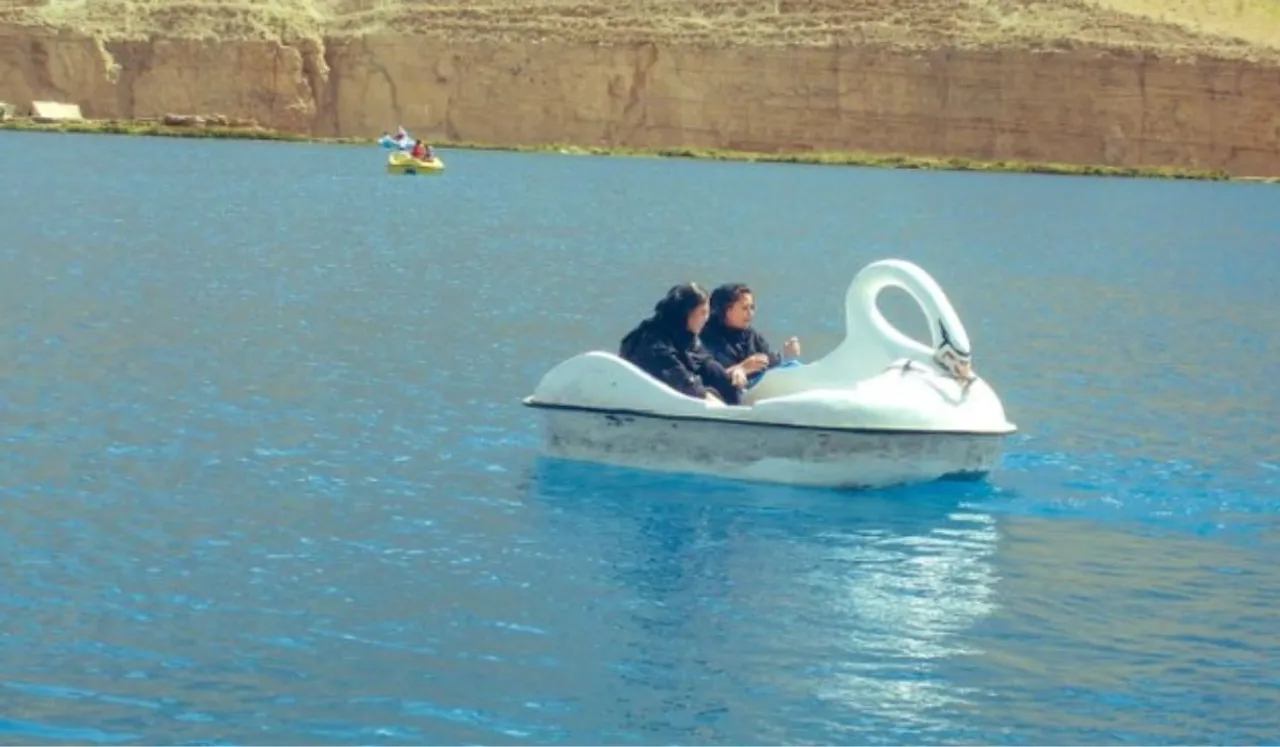 In yet another regressive move, the Taliban-led government in Afghanistan has banned women from visiting one of the country's most popular national parks. According to a BBC report, the acting minister of virtue and vice, Mohammad Khaled Hanafi, said that women haven't been following the proper way to wear hijab while visiting the park.
Urging security organisations and religious leaders to  prohibit women from entering the park until a solution is found, Hanafi stated, "Going sightseeing is not a must for women."
'Sightseeing Not Must'
Further, there were complaints about bad hijab or lack of hijab, said Sayed Nasrullah Waezi, head of the Bamiyan Shia Ulema Council, according to Tolo News. The news outlet also quoted him, saying that these were not Bamiyan residents and that they came from other places.
The Band-e-Amir National Park, established in April 2009, is Afghanistan's first national park and continues to be one of the most popular tourist spots in the country. UNESCO described the park as a "naturally created group of lakes with special geological formations and structures, as well as natural and unique beauty."
Taliban Closing-in On Women
The Taliban's decision has raised concerns among several human rights advocates. Heather Barr, the associate women's rights director at Human Rights Watch, expressed her discontent with girls and women being deprived of education, employment, and free movement. She also pointed out how regressive it was that the Taliban was taking women away from parks and sports, and now even from nature with its latest ban on women from visiting Band-e-Amir.
She highlighted how "step-by-step" the Taliban government was closing in on women, imprisoning them inside their homes.
UN Special Rapporteur Rachard Bennet asked on X (formerly Twitter) if someone could explain why the restriction on women visiting Band-e-Amir was necessary to comply with sharia and Afghan culture.
Despite promising a lenient rule, the Taliban government has been piling up restrictions against women in all aspects of women's lives without paying attention to the international outrage.
---
Suggested Reading: "Women Lose Value If Men See Their Face:" Taliban Spokesperson