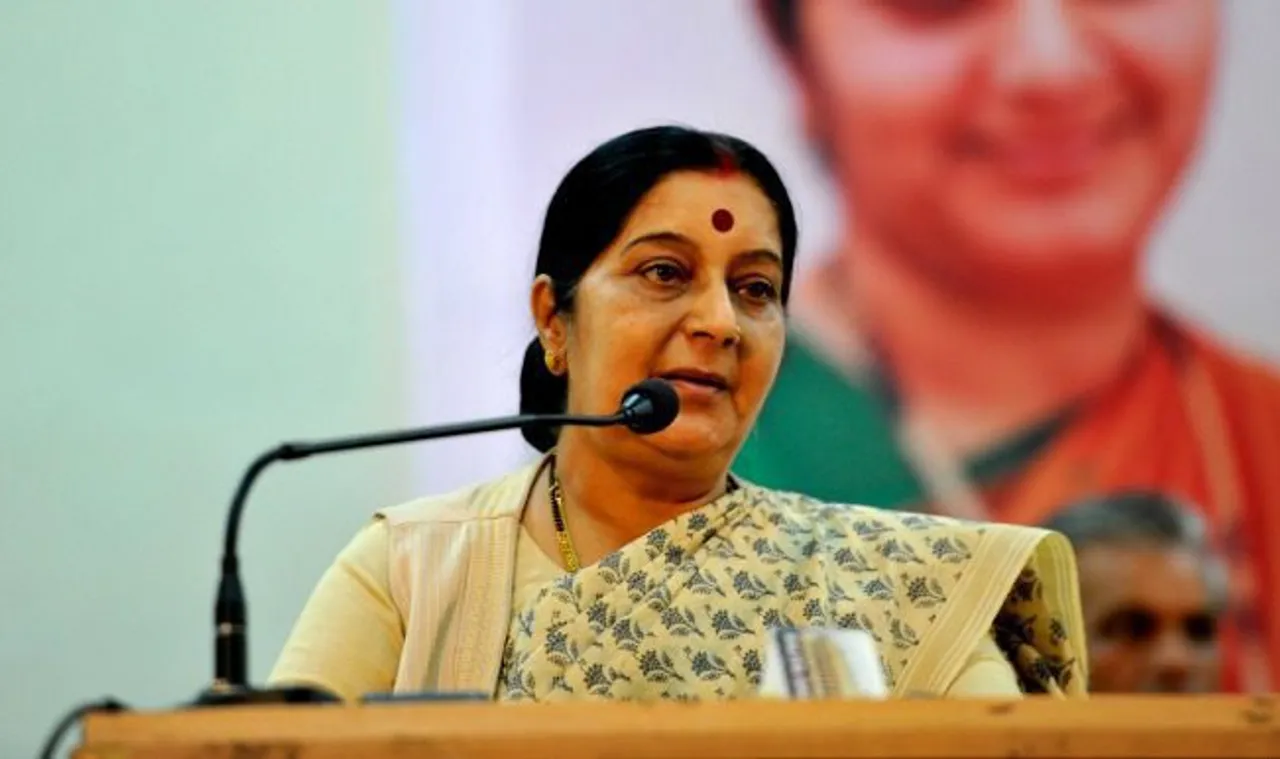 External Affairs minister Sushma Swaraj has again taken the plunge to rescue a 36-year-old Muslim woman after she was trafficked to Oman.
In February this year, Rubina Fatima was tricked by a travel agent, who promised her a job in Dubai. He offered her Rs 80,000, for just one month's work at a wedding. But the situation turned ugly after she reached Dubai. She was kept for eight days in Dubai before getting trafficked to Oman for Rs 3 lakh, according to a PTI report.
Pls resolve this. @Indemb_Muscat @ProtectorGenGOI

Hyderabad woman sold for Rs 3 lakh in Oman, beaten with belt https://t.co/GEJLsG7Wcu

— Sushma Swaraj (@SushmaSwaraj) June 5, 2017
Fatima talked to her husband on June 2 and told him about her ordeal of torture, sexual harassment and trafficking. "My wife spoke to me on the evening of June 2 and narrated her suffering. She kept crying on the phone. My two daughters and our family are greatly disturbed by what she is being subjected to," Gulam Hyder of Vattepally told TOI on Saturday (June 3).
The Telangana General Administration (NRI) Department wrote to the CBI to investigate in the case and it was found that Fatima had been sold to one Rajat Arabi. in Oman after being taken to Dubai first on February 3.
"My wife is being taken from place to place. She has been beaten with a belt and has injuries all over her body. Though she was taken for just one month, it is now four months and she is not being allowed to return," Gulam Hyder said.
Swaraj took notice of the whole situation and has deployed the Indian Embassy in Oman to probe the case further and bring Fatima back to India.
ALSO READ: Sushma Swaraj Offers Help To Mother Seeking Visa For Disabled Daughters
Swaraj is known for saving Indians outside the country and in a similar incident, she had also rescued a 23-year-old Hyderbadi woman from Saudi Arabia on June 3.
Saira's mother is overjoyed. She said, "I am very happy that my daughter is returning. This year's Ramadan would have been really good. I thank Madam Swaraj for the support."
"We will go to the airport to receive her, I am really happy for my child who is finally back. I want to thank Sushma Swaraj," her father added, as reported by The Indian Express.
Picture credit- DNA