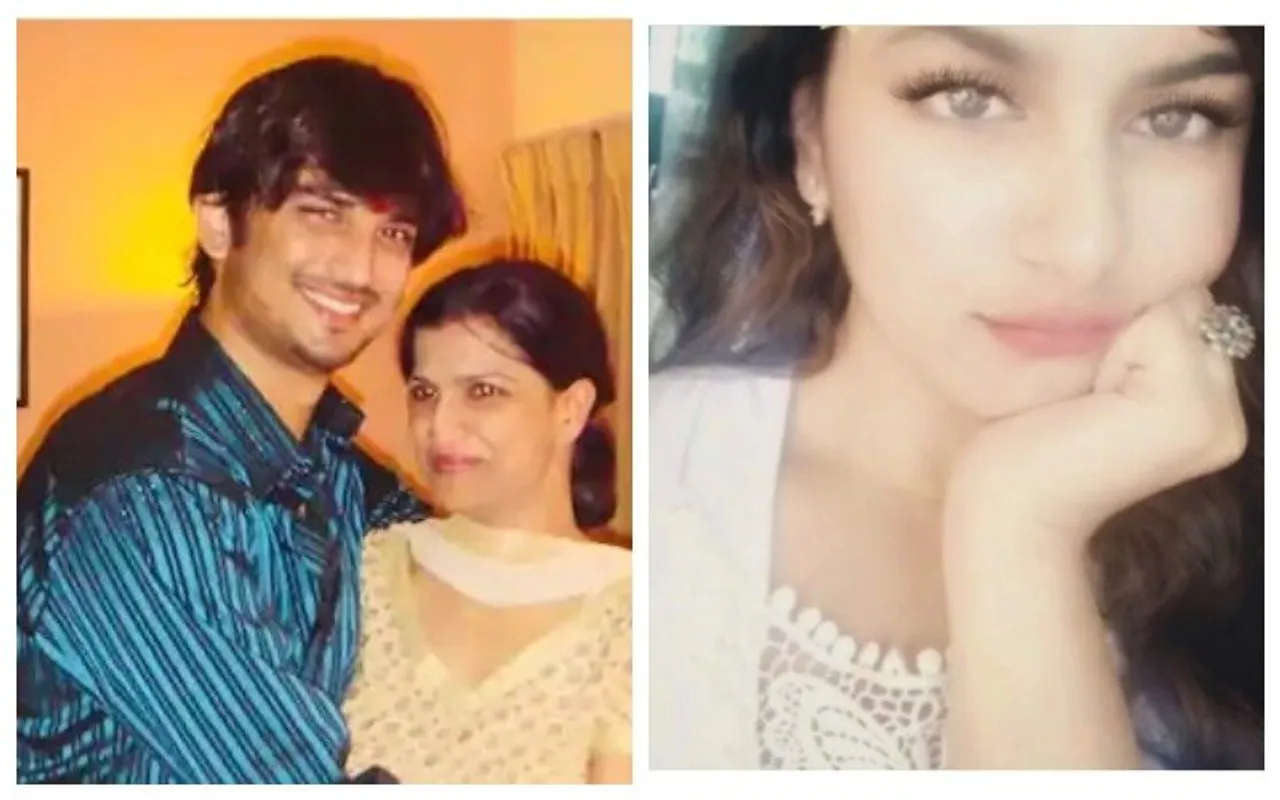 Remembering Shushant Singh Rajput, sister Meetu Singh expressed her grief publicly for the first time through a heart-warming Instagram post. Posting earlier this month on the occasion of Rakshabandhan, Meetu Singh, the youngest of all siblings wrote that she still couldn't believe that Sushant was no more and that he has left behind immense pain and void. However, Singh was trolled by some users who questioned why she is expressing the grief so late. Coming to the rescue of her aunt, Rajput's niece, Mallika Singh, posted a four-pointer explanation in the comment section of the same post slamming the trolls by asking them to stop campaigning against Rajput's family who is still recovering from the loss.
The Instagram post by Meetu Singh had a small message embedded with a picture of her with late brother Sushant Singh Rajput. She wrote, "We are still in a state of shock and can't believe that you aren't there physically with us. The excruciating pain & the void you have left behind is immense and indescribable." Addressing him as her "precious brother", Singh writes that she is still not able to bid adieu to him and promises to preserve the "sacred bond" of her with Rajput in her heart till eternity.
Meetu Singh, who is a state-level cricketer was the first person in the family to see Rajput's body after his demise since she lives in Mumbai. Being absent on social media since then, Singh finally opened up about her grief and pain of losing her brother after two months.
However, as reported by News18, some of the social media users hounded her comment section with trolls and hate messages accusing her and her family of Rajput's death. The trolls questioned her on why she opened up about her emotions so late.
Later, Sushant Singh Rajput's niece Mallika Singh defended her aunt's (Meetu Singh) emotions by posting a pointwise explanation on why Singh opened up late and slammed all the accusations on the family's involvement in Rajput's death. She writes that:
Meetu Singh was the youngest but strongest of all the family members and became the main shock absorber.
Meetu Singh went under "emotional numbing" where a person cannot feel any emotions after going through a trauma.
She compulsively refused to believe it had happened. She was the first one to hear the news from our family, she was the main shock absorber.
Mallika also said that Meetu Singh had earlier fainted when she saw Rajput's body. However, she was asked by the lawyers to keep her composure as the investigations were going on. Highlighting the bond that Meetu Singh shared with Rajput, she wrote, "She was the one who taught my mamu how to ride a motorbike and play cricket when he was young." Explaining further about the delay and how Meetu has been the backbone of the family in this tough time, Mallika wrote, "At the time, we didn't know what was going on, we trusted the authorities to know what to do, just like any person in a democracy would. She was checking up on her daughter on the phone because my little cousin wouldn't stop crying, she was trying to sound strong for her sake, for all of our sake."
Moreover, slamming the family's connection with Sandip Singh and using him in the murder of Rajput, Mallika claimed that the family does not even know who he is. "Meetu Masi fainted after she saw the body, so somebody had to make sure she could walk okay and he just happened to be there. I repeat, she doesn't know Sandip Singh. Any unfair fingers pointed to my masi is an unfair finger pointed to my grandparents' upbringing."
Mallika Singh, who is the daughter of Sushant's elder sister Neetu Singh, also shared a close bond with Rajput. She has been reminiscing the times they spent together by sharing on Instagram old photos and videos of her with Rajput.