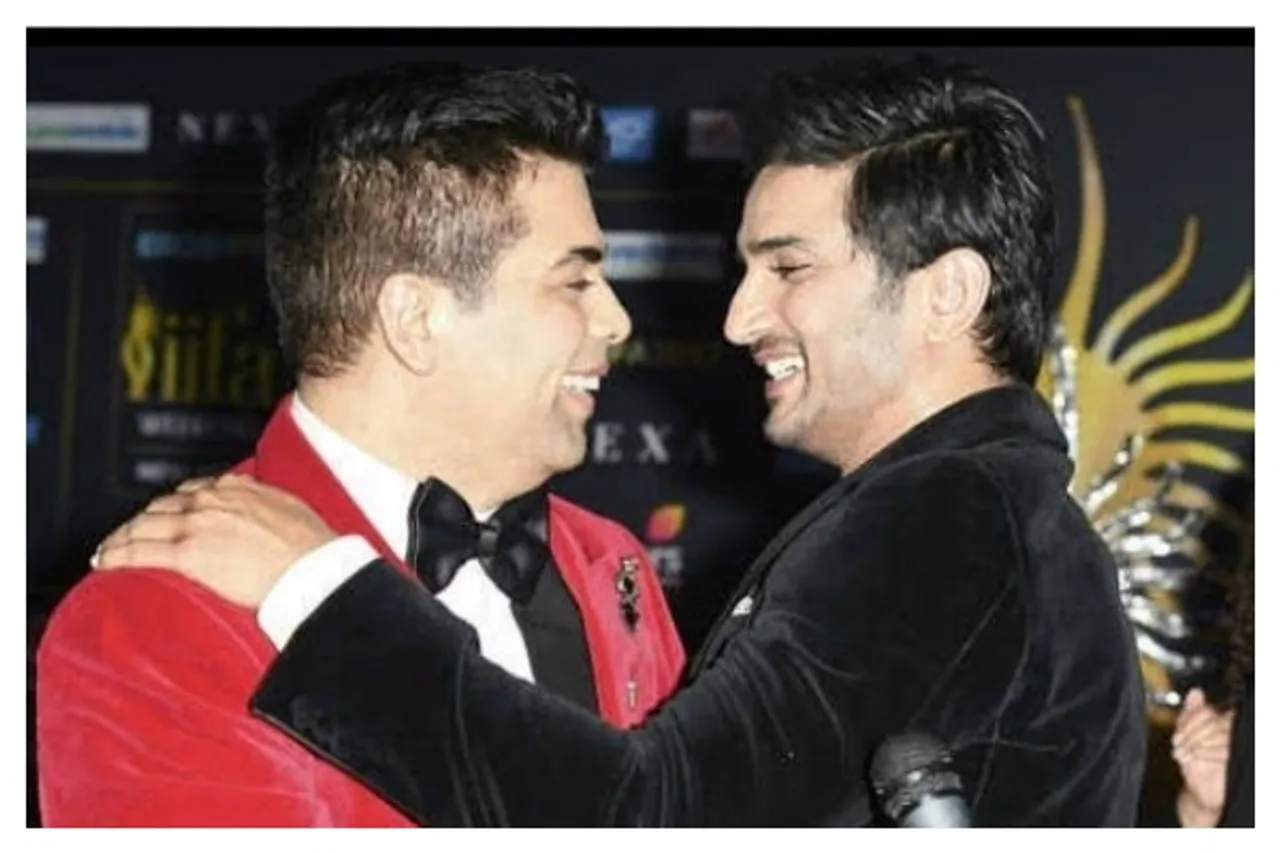 A case has been registered against eight big names in Bollywood including superstar Salman Khan, producers Karan Johar, Sanjay Leela Bhansali, and Ekta Kapoor in a court in Bihar's Muzaffarpur. The sudden demise of Sushant Singh Rajput by suicide has put several A-listers under the scanner, facing allegations of bias against "outsiders" in the industry on social media.
Advocate Sudhir Kumar Ojha has now filed a complaint under Sections 306 (Abetment of suicide), 109 (Punishment of abetment), 504 (Intentional insult with intent to provoke breach of the peace) and 506 (Punishment for criminal intimidation) of IPC in connection with the actor's death in a Bihar court.
I have filed a case against 8 people including Karan Johar, Sanjay Leela Bhansali, Salman Khan & Ekta Kapoor under Sections 306, 109, 504 & 506 of IPC in connection with actor Sushant Singh Rajput's suicide case in a court in Muzaffarpur, Bihar: Advocate Sudhir Kumar Ojha pic.twitter.com/9jNdqvXVKr

— ANI (@ANI) June 17, 2020
The complaint states that Sushant was allegedly "removed" from seven films which he had signed and this forced him to end his life.
Speaking to ANI, the lawyer said, "In the complaint, I have alleged that Sushant Singh Rajput was removed from around seven films and some of his films were not released. Such a situation was created which forced him to take the extreme step."
What You Should Know
Actor Sushant Singh Rajput has died by suicide at the age of 34.
Now, Advocate Sudhir Kumar Ojha has filed a complaint against Bollywood A-listers in connection with the case.
In his complaint, it states that Sushant was allegedly "removed" from seven films.
The complaint includes names of Salman Khan, directors Karan Johar, Sanjay Leela Bhansali, and Ekta Kapoor among others.
The court will hear the case on July 3.
This move came after Congress leader Sanjay Nirupam claimed in a tweet that Sushant lost seven films in just six months. "The film industry's ruthlessness works on a very different level. And that ruthlessness took the life of one talented person," Nirupam tweeted.
The 34-year-old actor died by suicide on June 14 at his Bandra apartment. According to the latest reports, Mumbai Police are investigating this case very carefully after Maharashtra Home Minister Anil Deshmukh assured every possible support.
Also Read: NDTV's Nidhi Razdan quits Television, heads to Harvard to Teach
Debate on nepotism, again
While the entire film industry is shaken, the actor's death has also stirred up the nepotism debate again. Kangana Ranaut, Prakash Raj and director Abhinav Kashyap, among several others have opened up on social media about the practice of favouritism in the film industry.
Dabangg director Kashyap has also accused Salman Khan of sabotaging his film projects in a social media post. He wrote, "sharp, cunning and always attack me from the back and stay Hidden. But the best part is after 10 years, I know who my enemies are. Let it be known that they are Salim Khan, Salman Khan, Arbaaz Khan and Sohail Khan. There are many other small fry's but Salman Khan family is the head of this venomous serpant. They use a clever mix of their ill-gotten money, political clout and connections with the underworld to intimidate anyone and everyone," Times Now reported.
Unfortunately truth is on my side and I am not going to give up like Sushant Singh Rajput. I refuse to cow down and will fight on till I see the end of either them or me. Enough tolerance. It's time to fight back. - Abhinav Kashyap
Rajput hailed from Patna and made his Bollywood debut with Kai Po Che. Some of his greatest hits are MS Dhoni: The Untold Story and Chhichhore. A TOI report quoted a police official saying, "Rajput's sister said he had no financial problems but was under treatment for depression for the past six months."
Sushant's father KK Singh on Tuesday told police that he doesn't know the reasons behind his depression but he clarified that his son would often feel "low".
Also Read: I Thought My Struggle With Depression Was Over. And Then Lockdown Happened