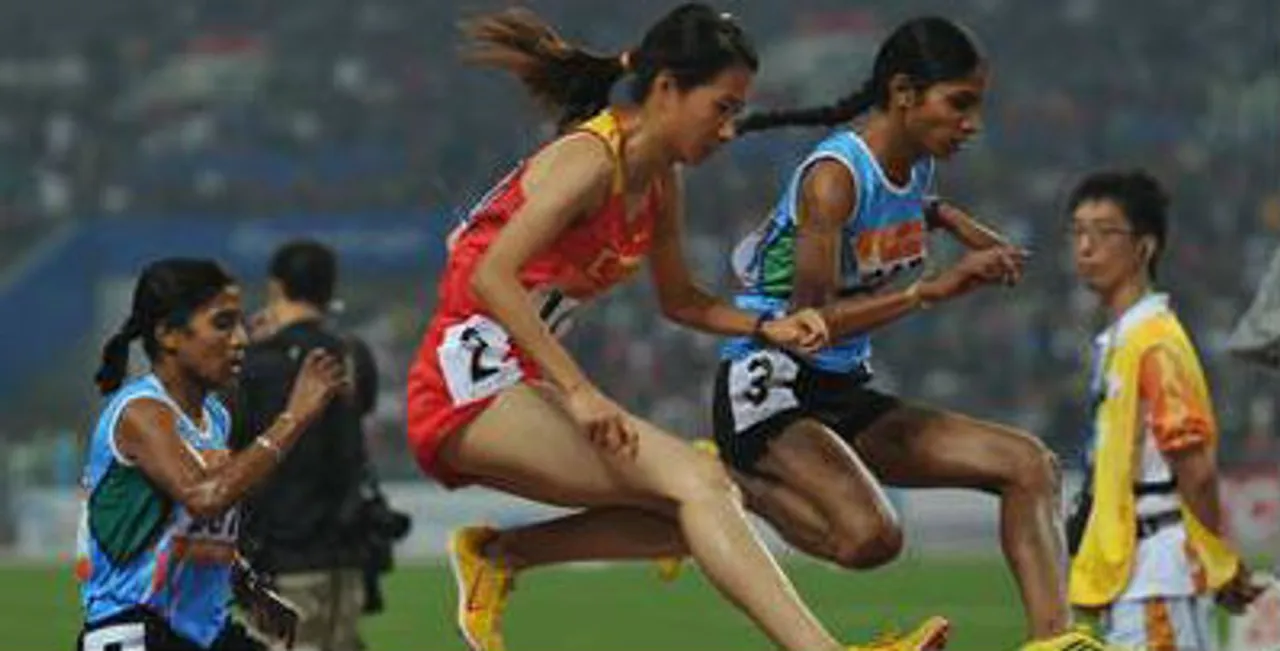 Rio Olympics-bound athlete Sudha Singh smashed the national record in women's 3000m steeplechase event to finish eighth in the second leg of the prestigious Diamond League Meet in Sanghai. She clocked 9 minute 26.55 seconds, in a running race in which runners must clear hurdles and water jumps. With this she surpassed the existing national record of 9:27.09 which was set by Lalita Shivaji Babar at the 2016 Federation Cup.
Sudha Singh Shatters National Record In Women's 3000m Steeplechase (Pic Credit: www.in.com)
Her aim was to beat the two weeks ago national record set by Lalita Babar who broke her own record on way to winnings gold at the Federation Cup at the Jawaharlal Nehru Stadium in New Delhi and she did.
Both Sudha and Lalita have already qualified for both 3000m steeplechase and the marathon for the Rio Olympics.
For those of you who are not familiar with the sport, in Steeplechase the athletes would contest a distance race with a group of competitors which is required to jump diverse fence and ditch obstacles. Typically the racers approached for 3000m event and one great steeplechaser has to be the toughest and determined athlete with exceptional force to win as the sport require high of energy.
Feature Image By Followyoursport.com