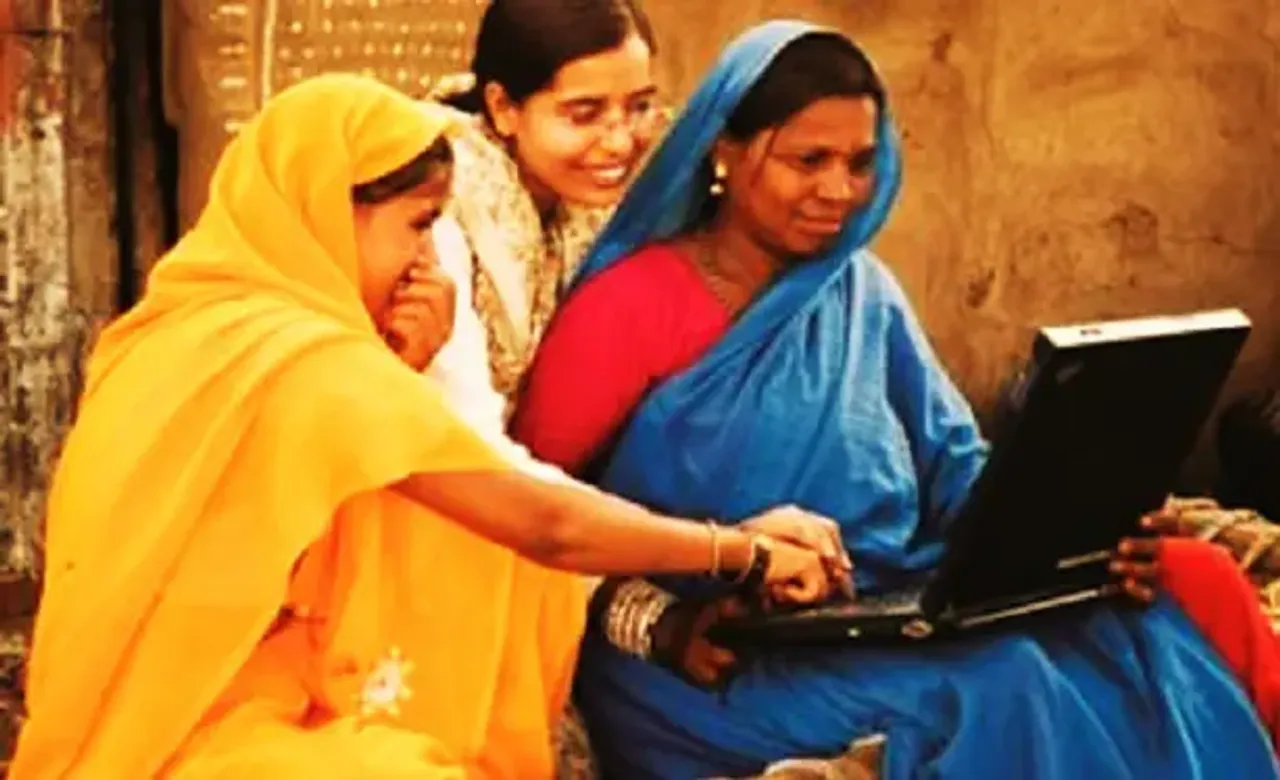 The digital revolution sweeping the entire country has brought a ray of hope in the lives of thousands of Assamese women who were struggling to attain freedom. They are embracing technology and perceiving it as a "saviour" which is helping them get free from the shackles of patriarchy and illiteracy.
This is the story of Assam's Nalbari, Kamrup (rural), Barpeta and Baksa districts. These villages are empowering women by making them tech-savvy.
The beneficiaries, under the auspices of project Internet Sathi supported by Google and Tata Trust, are capable of keeping abreast with the happenings of the world. Around 16,000 women were roped in from all over the world as Internet Saathis to run the project and make it a huge success.
"The developmental objective of the project is the social empowerment of at least 1,20,000 women from 557 villages under Nalbari, Kamrup (Rural), Baksa and Barpeta. We are going to train the community, particularly 90 rural women, about 21st-century technology, providing doorstep Internet to them," Pranjal Chakraborty, project coordinator of the Mancha, told IANS.
Read Also: Empowering women by the new technology
"The Internet Sathis go every morning to the field to meet groups of women and generate awareness about the knowledge revolution called the internet. Then they show them how to use the internet on their mobiles for different activities taking from downloading informative videos from YouTube, searching for information on their requirement, be it on education or health or any other subject," he said.
All the Internet Sathis are given a Tablet with a 3G connection, two smartphones with 3G connections, a power bank to charge the devices and a big umbrella to protect them from the sun and rain. They are provided with a specially designed bicycle with a box to carry the devices safely.
Read Also: NGO empowers women with mobile banking lessons
These Internet Sathis impart basic skills required to operate a mobile, clicking a photo and making videos with smartphones and browsing the internet.
Besides this, they are also taught how to use YouTube for enhancing their knowledge, pay electricity bills, do online shopping and perform cashless transactions.
The success story of these remote villages in Assam reiterates the fact that technology if made accessible to women, can become a great tool for their empowerment. It has the power to turn the status of women around.