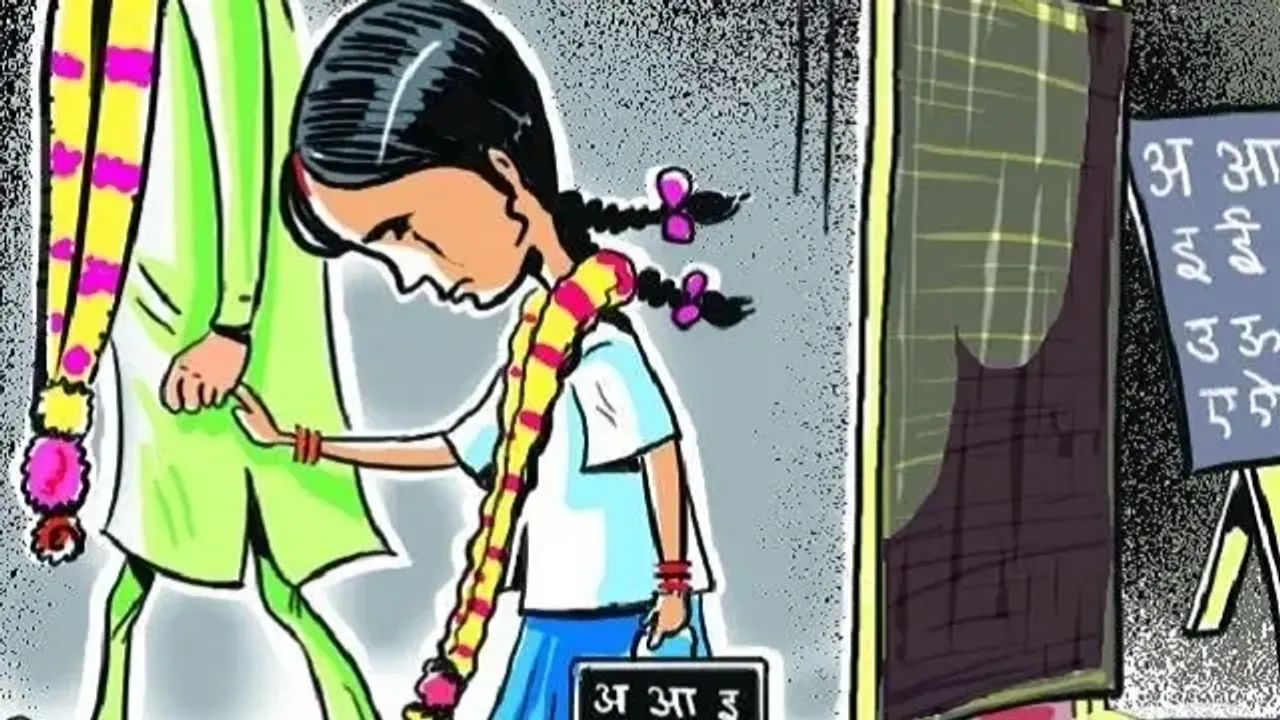 In our country, even today, it is not unheard off that girls are forced to discontinue their studies and married off at an early age. But the story of 16-year-old Anju has a twist. She was brought back by her classmates from her in-laws' place to rejoin her studies.
It all started in 2012, when Anju was married to Ravi, who is 10 years older than her  as part of a "bride exchange". She, however, shifted to his place on May 31, 2017, following which she was disallowed to continue her education.
"I want this marriage to end."- Anju
On finding her missing from the school the next day, Anju's friends - seven boys and six girls - knuckled down to the arduous task of finding her.
Read Also: Once A Child Bride, Rupa Yadav Is Now Set To Be A Doctor
Initially, they grappled with a lot of problems as the local police refused to help them since the complaint wasn't from Anju's parents.
Fortunately, one of the friends spotted the phone number of the District Collector written on the wall of the police station. She called up the collector from a PCO, pleading, "Please rescue our friend".
Siddharth Mahajan, the collector, recollects, "The girl was sobbing. She said she had tried the Women's Commission and the police and no one helped her. I calmed her down and took down the address before sending cops to them to rescue their friend."
After a frantic search, the police reached the address and Anju was brought to the office of the District Child Welfare Committee (CWC). The girl was sent to CWC to live in a shelter home. The friends, however, wanted her to return to school. They sought their teachers' help to convince Anju's parents to request CWC to release her. The CWC gave in and Anju was reunited with her friends.
Also: Would Be Child Bride, Now School Topper
Expressing her ardent desire to study, Anju told HT,"I want this marriage to end," She is trying to get her marriage annulled. On Wednesday, all 13 of them, including Anju, were enrolled in government schools to continue with their studies.
What Anju's friends did for her is commendable. SheThePeople.TV salutes Anju and her friends who showed exemplary courage by standing up against the menace of child marriage and resolving to continue their education. Such small endeavours will go a long way in making our society a better place for our women.
Read Also: 9-Yr-Old Haridwar Girl Invited For Climate Change Meet In Paris