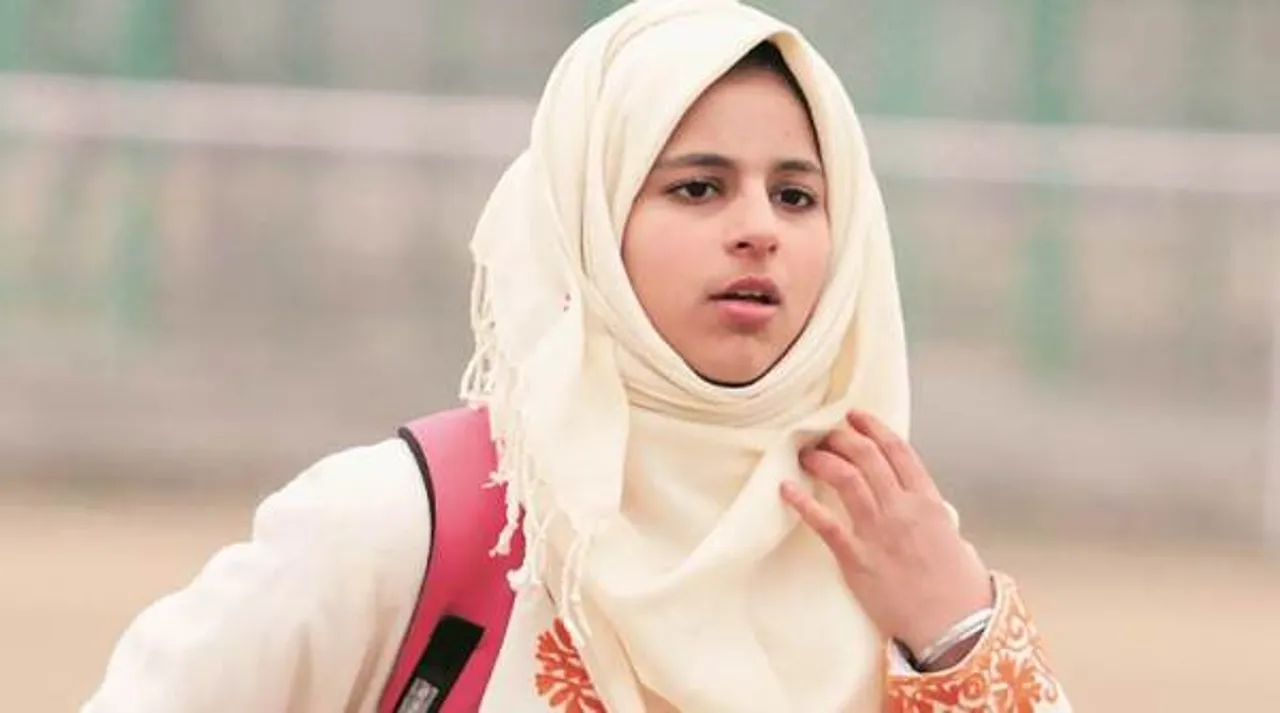 16-year-old Arwa Imtiyaz Bhat is a class Xth student in Srinagar. She has taken the onus of helping a group of deaf and mute badminton players by becoming their voice. Arwa is well-versed in the sign language and plays an instrumental role in helping them communicate.
In fact, at times she has missed her classes at school to accompany J&K teams to tournaments across the country.
Not doing it for money
Bhat mentions that she is not paid anything for this and this is surely not the reward for this.  It is the team's winning moments that she gets rewarded by. For instance, her happiness knew no bounds last December, when the J&K team won four gold, three silver and two bronze medals in the National Games for the Deaf in Ranchi.
Arwa says that it is the elation she sees on the faces of her players that makes her go to sleep with a smile.
"My mother Rehana can't speak or hear. Her brother Mohammad Saleem, a good badminton player, is also deaf and mute. And ever since I can remember, I have seen them struggle, facing discrimination outside and within our family. I could not stand that, and decided to do whatever I could to help anyone in that situation… I learned how to communicate in sign language from my uncle who had undergone training in Delhi," says Arwa.
Also: Jammu Girl Ganiv Kaur Tops Indian Army's JAG Merit List
Hurdles
Arwa faces a lot of financial constraints. She aspires to become a doctor but lack of finance is a major deterrent. Besides that, she has to skip a lot of classes because of which she is reprimanded by her teachers.
Persuading the families of players to allow them to participate in tournaments and assuring their safety is another major challenge she has to grapple with.
She says that she will relentlessly fight for their rights as she is the only person who can bring their misery in limelight.
Read Also: Meet the first deaf-blind graduate from Harvard Law School: She is a star