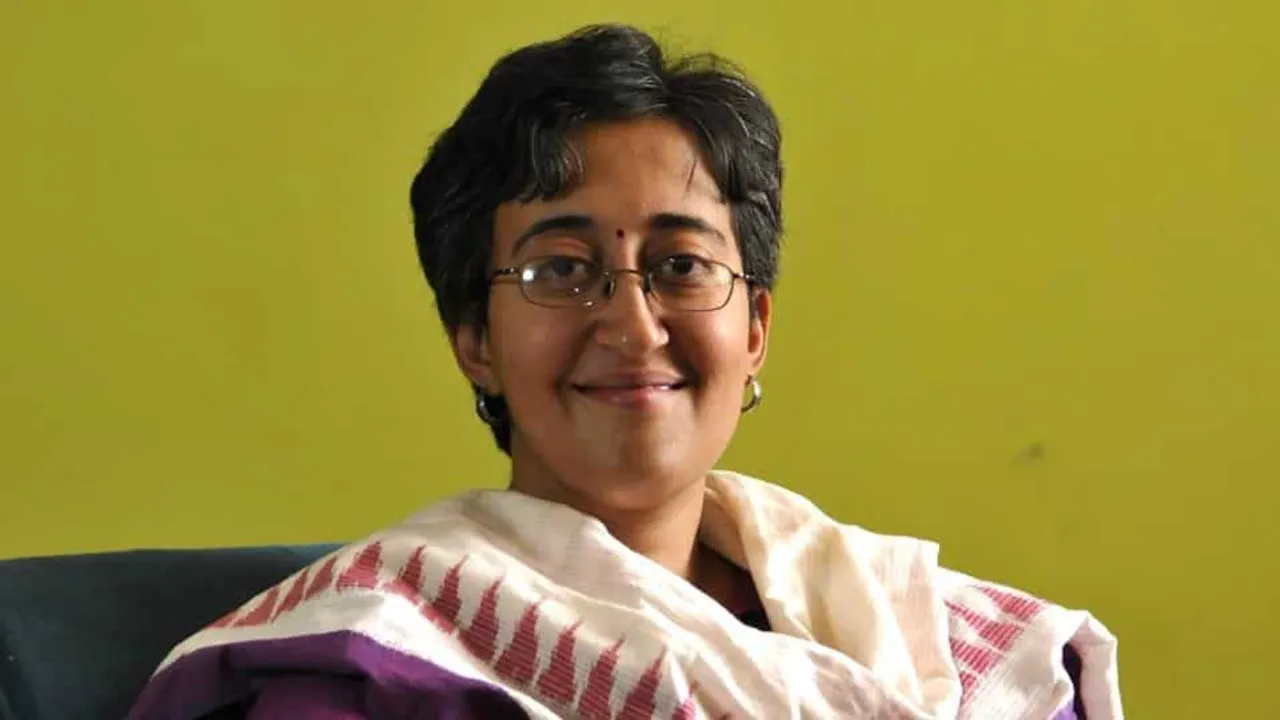 The East Delhi Lok Sabha constituency in the national capital has seen a major clash between the Bharatiya Janata Party (BJP) and the Aam Aadmi Party (AAP).  Atishi Marlena of AAP held a press conference on Thursday, accusing her BJP opponent, Gautam Gambhir, a former cricketer, of circulating pamphlets with derogatory and abusive language addressed against her and has filed a complaint against him.
According to NDTV, she stated: "I file my formal complaint against Gautam Gambhir, East Delhi Parliamentary Constituency candidate, BJP, for distributing pamphlets without details such as printer's name and quantity in violation of the rules."
"We would clap for Gambhir when he used to bash opponents with fours and sixes while playing for India but never in our worst dreams had we thought that this man would stoop this low to win an election," party leader Manish Sisodia said, Firstpost reported.
If you have the strength, do read this pamphlet BJP's @GautamGambhir is getting distributed in East Delhi societies.. pic.twitter.com/q83BgNmtbn

— Akshay Marathe (@AkshayMarathe) May 9, 2019
Thick in the controversy over election clash, Atishi wrote to the Election Commission seeking registration of FIR against her rival Gambhir over his alleged violation of the poll code. She blamed him for distributing pamphlets without details such as printer's name.
Never imagined Gautam Gambhir to stoop so low. How can women expect safety if people wid such mentality are voted in?

Atishi, stay strong. I can imagine how difficult it must be for u. It is precisely this kind of forces we have to fight against. https://t.co/vcYObWNK6y

— Arvind Kejriwal (@ArvindKejriwal) May 9, 2019
On Sunday, she wrote to the EC seeking a 72-hour campaign ban against the cricketer-turned-politician for carrying out a road show without permission. Atishi on Monday again wrote to the poll panel, alleging that Gambhir is distributing pamphlets which are in violation of the model code of conduct.
"This is the third time in a row that Gambhir has violated the model code of conduct. Such blatant disregard for the Election Commission is contrary to the spirit of democracy and endangers the free and fair process of elections. Only an exemplary punishment can deter such continued wilful violation," she said in the letter to the EC, News18 reported.
Shame on you @GautamGambhir.
We all know it's mandatory to be a filthy misogynist to be in @BJP4India but your sordid fake pamphlet against @AtishiAAP has crossed all limits.
This attack on a woman will cost you dearly @narendramodi

— Preeti Sharma Menon (@PreetiSMenon) May 9, 2019
"In light of this violation, I request you to take strong action and register FIR against him. I hope you will give my complaint most urgent consideration," the AAP candidate added.
AAP candidate @AtishiAAP bursts into tears reading a pamphlet she says is being distributed by BJP's Gautam Gambhir.

Derogatory words about her in the pamphlet.

— Pooja Shali (@PoojaShali) May 9, 2019
Challenging Gambhir for an open debate, Atishi said, "I want to ask Gambhir five questions - what did the incumbent BJP MP Mahesh Giri do for the promised east Delhi campus (of the Delhi University). What did he do for women safety. What did he do for affordable housing. What did he do to stop sealing. What did he do for choosing an alternative for the Ghazipur landfill site."
Atishi is making her electoral debut in the 2019 elections. She has played a major role in moving court against Gambhir alleging that he had enrolled as a voter in Rajender Nagar and Karol Bagh Assembly segments in violation of the Representation of the People Act.
I have filed a criminal complaint against the BJP candidate from East Delhi Gautam Gambhir over his possession of two voter IDs in two separate constituencies of Delhi, Karol Bagh and Rajinder Nagar. #GambhirApradh pic.twitter.com/tYM6QVcFul

— Atishi (@AtishiAAP) April 26, 2019
Meanwhile, the cricketer has hit back at her and labelled her attacks "negative politics". He said, "When you don't have a vision and have done nothing in the last 4.5 years, you make such allegations. The Election Commission will decide this. When you have a vision you don't do such negative politics."
Actress Swara Bhasker is campaigning for the candidate. "Atishi has proved herself by contributing in the education sector. She is a politician who does politics on the basis of her work and not name," the actor said.
.@ReallySwara appeals to voters of East Delhi: @AtishiAAP is a candidate who isn't simply promising to work for you. She already has done spectacular work for you and now wants your votes.#AtishiForEastDelhi pic.twitter.com/bcRjFmmIbP

— Akshay Marathe (@AkshayMarathe) May 8, 2019
Delhi goes to poll in the sixth phase of the Lok Sabha elections on May 12.
Feature Image Credit: Hindustan Times