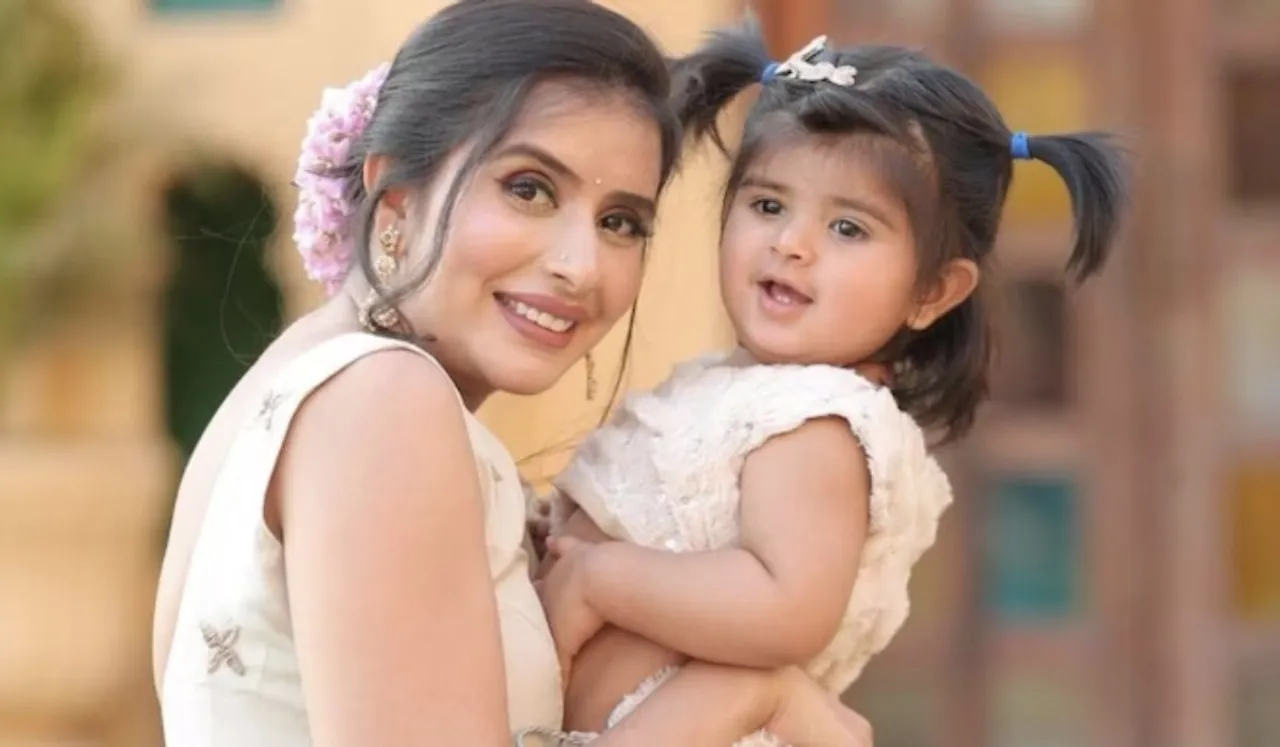 Mere Angne Mai actor Charu Asopa shared her struggles in an interview with ETimes. She opened up about her struggles of being an actor and single mothers being denied accommodation in Bombay. Asopa has a 15-month-old daughter called Ziana. She has been living separately from her spouse as a single mother since last year.
She talked about being denied accommodation in Bombay because of the job that she does.
People will deny women accommodation often because they live by archaic ideals in their heads where a woman should be back home during certain hours. This is not a possibility with a hectic profession like acting that involves shooting overnight on occasion. Other times landlords don't prefer to rent out their space to single women simply because they don't approve of their marital status.
Asopa shared that she was previously living in a small space with her daughter that was a 1BHK. As her daughter started growing, Asopa realised they would be needing a larger space which led her to go house hunting regularly in the summer heat. She shared with the media that she had found a suitable accommodation which she was denied just because she was a single mother.
Why Are Single Mothers Being Denied Accommodation?
Being a single mother is not easy. Along with hormonal changes in the body that comes post-delivery, the entire onus of parenting and looking after the child and caring for it falls on the woman.
In addition to such challenges, a single mother is also usually working to put food on the table for both herself and her baby. In an ideal society, single mothers should be given preference as tenants to make their lives simpler and to give them some support.
However, in a society like India women will have to stand the test of character for not being married to a husband to obtain living accommodations.
If society does not have an issue with a single man living alone then why do they have an issue with a single woman trying to put a roof over her head? Such a ground of discrimination is violative of one's fundamental right to equality that prescribes no discrimination be carried on the grounds of sex.
---
Suggested Reading: 22 Women Register As Single Mothers In Ahmedabad: A Progressive Wave For Motherhood