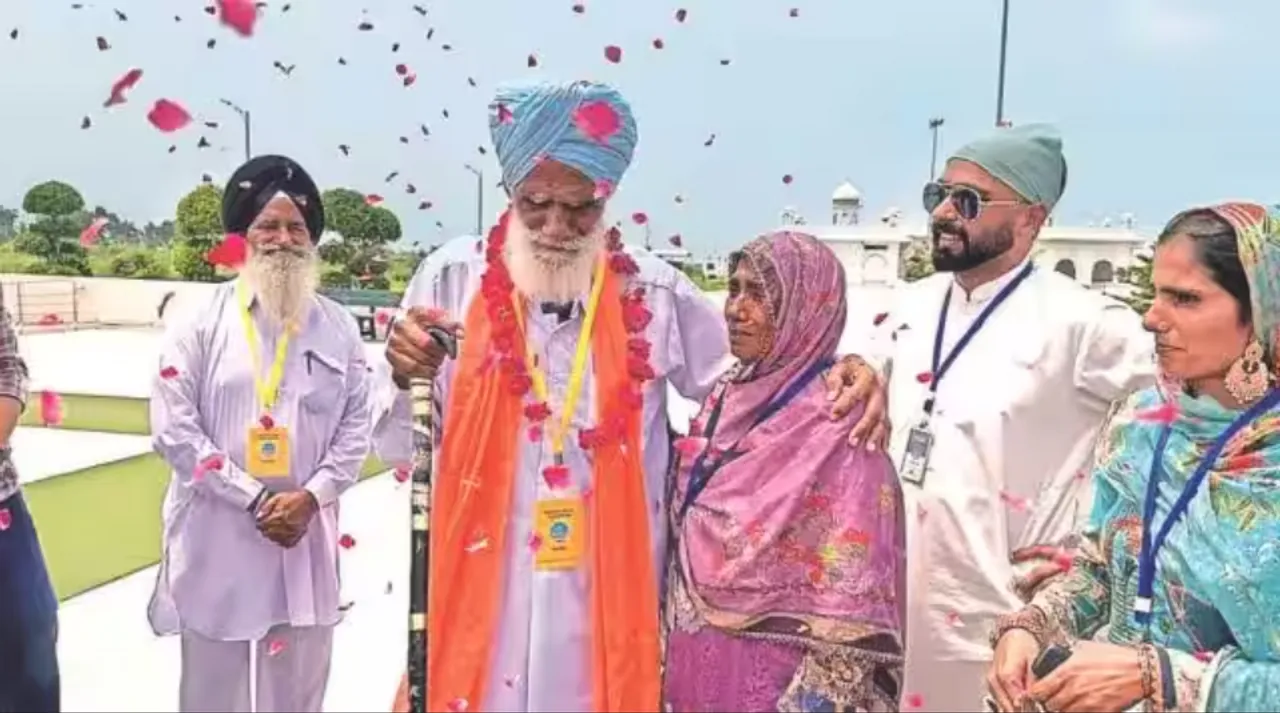 After the reopening of Kartarpur Sahib in 2019, the Gurudwara yet again witnessed another tearful reunion. Siblings Gurmail Singh and Sakina, separated by the 1947 Partition, met for the first time in 76 years.
Sibling Reunion
With emotions flooding over, Sakina Bibi before embracing her brother Gurmail Singh, an experience she had never had before, expressing a heartfelt surprise, could only say, 'Haye Rabba!'. As reported by The Indian Express, both of them couldn't suppress their tears. The reunion was made possible by Nasir Dhillon, a YouTuber in Pakistan.
"Please, no tears. Today is a day of celebration," urged Gurmail, his grip on Sakina remaining firm. Although the Kartarpur Corridor, has made the gurdwara readily reachable for Indian devotees, it still took a year for Sakina and Gurmail to journey to the shrine and have a face-to-face meeting.
Sakina And Gurmail's Story
Sakina came into the world four years following the Partition, in Shekhupura, West Punjab, which is situated in present-day Pakistan. Interestingly, she knew having a brother, yet Gurmail remained oblivious to her existence.
Gurmail, on the other hand, was born to Karmate Bibi. At the time of the partition, his father made his way to Pakistan, while Karmate was left stranded in India. In 1949, the recently established governments of India and Pakistan reached a mutual agreement to facilitate the exchange of abducted and stranded women from their respective nations during the Partition.
Sakina's mother was then relocated to Pakistan. Nevertheless, Gurmail remained in India. Sakina's father was escorted to India by the police. As per the accounts of the villagers, Gurmail happened to be playing at a different household in the village at the time when the police arrived to escort his mother to Pakistan. She was sighted on the street by her husband, who was accompanying the police, and she was collected from that location. She fervently requested that her child be allowed to accompany her.
Kartarpur Witnessed Other Reunions
Last year, on January 10, the siblings, Sikka Khan and Sadiq Khan, who had been separated during the Partition in 1947, finally came together again at Pakistan's Kartarpur Gurdwara Darbar Sahib. The poignant scene of the tearful embrace between the two was widely featured in publications around the world.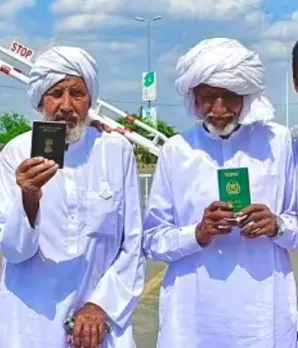 Sadiq, a mere 10 years old at the time, accompanied only by his father, left behind his younger brother and mother and embarked on a journey from his maternal residence in Phulewal village, Bathinda. The brothers' mother tragically took her own life, and his sister passed away a few years following the Partition. Despite the passage of time, Sikka remained unmarried.
---
Suggested Reading: Woman Separated From Family During Partition Reunites With Brothers After 75 Years