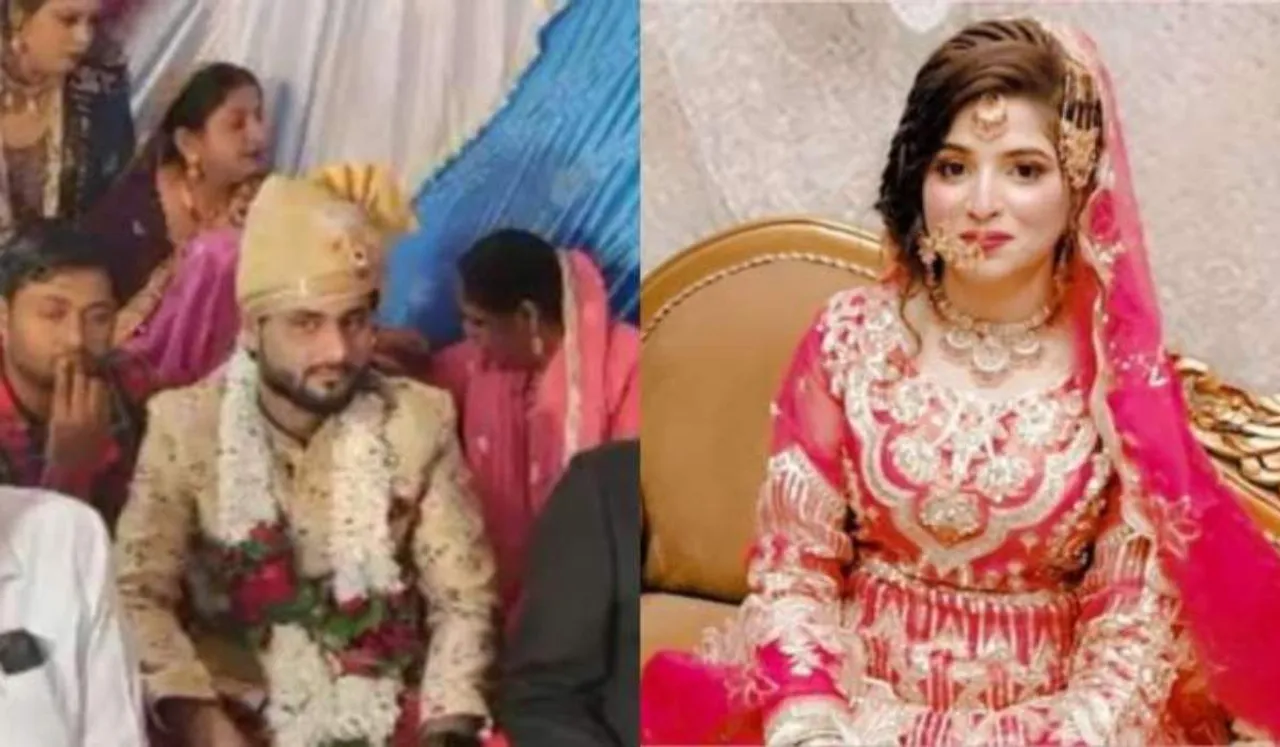 A Pakistani woman Ameena married a man, Arbaaz, from Jodhpur, Rajasthan, in a virtual wedding ceremony after she went through a prolonged procedure to attain an Indian Visa. 
The wedding ceremony was attended by the couple's friends and family members on both sides. The couple performed their ceremonial rituals online via video conference. 
Pak Woman Marries Indian Man
Cases of cross-border marriages have been on the rise lately. It wasn't long ago that 27-year-old Seema Haider crossed the border with all her four children from Pakistan via Nepal to enter India and be with her love interest, 21-year-old Sachin Meena. The couple who met on the online game PUBG, has been in the news for quite some time now given the controversies clouding them. Post Seema Haider's story, another tale of a cross-border romance emerged after a Rajasthani woman Anju left her husband to meet and marry her love interest in Pakistan. 
In this latest incident, Ameena and Arbaaz both had their respective Qazis present for the ceremony on their sides for the ceremony. It's reported that it's an arranged marriage set up by the groom's relatives in Pakistan. The wedding ceremony was also displayed on LED screens in Rajasthan for the groom's relatives to witness at Jodhpur's Oswal Samaj Bhawan. 
According to the groom, they were compelled to conduct the wedding virtually as Ameena failed to attain an Indian Visa. Arbaaz shared how they have once again applied for Ameena's visa with Indian Nikaahnama hoping to further facilitate the process in speed. He further explained he didn't go to Pakistan to perform marriage rituals as it wouldn't have been legally recognised in India. So, the two families decided to conduct the ceremony virtually as they didn't want to wait for a long time. Arbaaz further reiterated that one of his members from the family was already married to a woman from Ameena's family and this was an arranged marriage fixed by both the families. 
---
Suggested Reading: 5 Women Who Crossed Indian Border To Meet Their Lovers