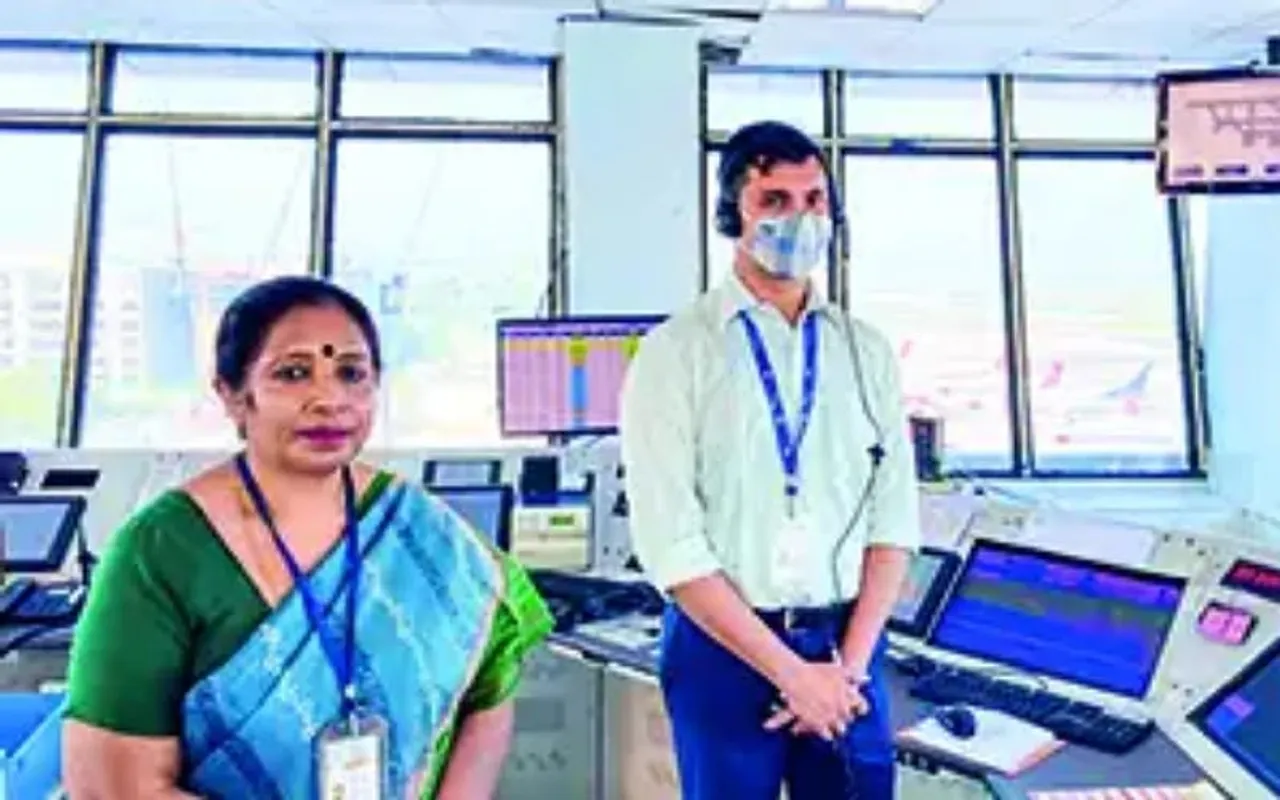 Shyamli Haldar became the first woman General Manager of Air Traffic Control in Kolkata on Tuesday. She is among the first batch of women air traffic controllers recruited three decades ago. Haldar was among the nine women air traffic controllers during that time. Air Traffic Controllers monitor the movement of the aircraft. 
Haldar will manage the team of 300 controllers reported TOI. She will also be responsible for overseeing the migration to the new ATC tower. The Times of India  quotes before 1989 only three women had very short stints as air traffic controllers. The first woman who joined in 1973 left after 2-3 years, the second joined in 1985 but left to join the Directorate General of Civil Aviation and the third joined in 1987 but died in harness. 
Also Read: Meet Sri Lanka Air Force's First Women Pilots Who Were Trained With Indian Air Force
About Shyamli Haldar
Shyamli Haldar completed her training from the Civil Aviation Training College in Allahabad. Her first posting was in Kolkata in 1991. She qualified all the on-job examinations during these years. Haldar then became the country's first woman radar controller. She told TOI, "Since the job does not require brawn, women get a level playing field. This coupled with the inherent pressures at home that girls experience in India, remaining calm and focused in pressure situations comes naturally to women. I was mentally strong and always gave my best."
The Airports Authority of India's executive director (air traffic management) Kalyan Chowdhury said, "She was the first woman who accepted the challenge of ATC and enjoyed her profession. She is a very successful ATCO and ATC administrator."
Also Read: Indian Air Force: Eight Women Fighter Pilots Deployed As On July 1
Kolkata ATC joint General Manager (training in-charge of enroute stream) Purbita Thakur Sinha, who joined the team a year later, said that she was struck by Haldar's self-assurance and confidence the first time they met. 
Woman Air Traffic Controller
Bipasha Hrangkhawl became the first-ever female Air Traffic Controller in Tripura in 2019. Hrangkhawl first gave the exam in 2015 and it took her two years to finally get the job. She said that it was her father's dream to see her become an ATC and she just followed it.
After successfully being taken on for the job, in 2017, she had to undergo six months of training in Mumbai.  After the completion of her training, she also got posted in Mumbai. However, she wanted to get a transfer back to her home city of Agartala in Tripura. She then joined as ATC junior executive officer in Agartala and became the first female ATC in Tripura. You can read more about her from here
Also Read: Air India Woman Pilot Accuses A Senior Captain Of Sexual Harassment
Sagrika Giri is an intern with SheThePeople.TV