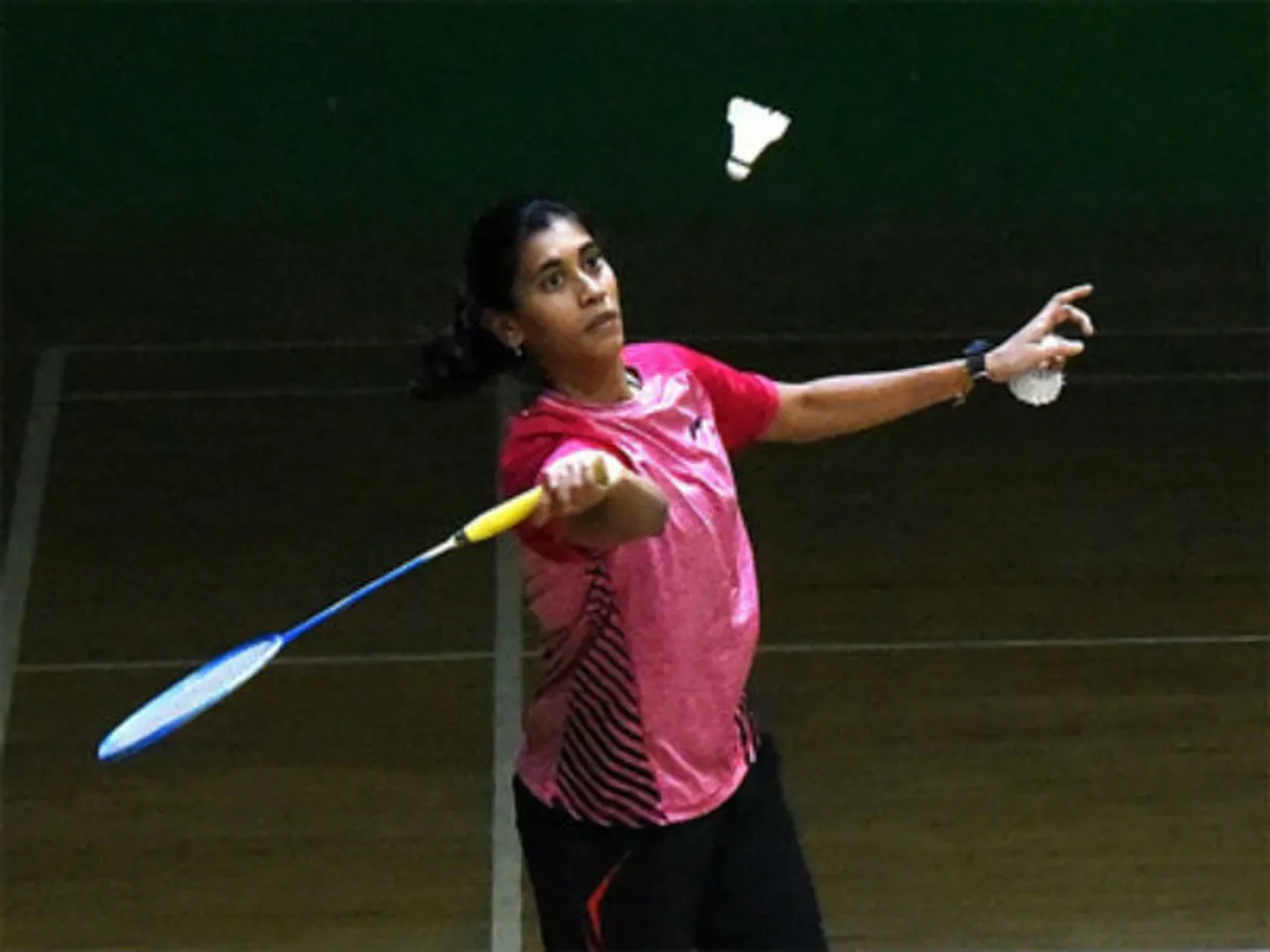 Shuttler Arundhati Pantawane won her maiden women's doubles title at the All India Senior Doubles Ranking tournament in Lucknow on Sunday.
Former India No. 1 in the women's singles badminton, Arundhati was paired with Rutaparna Panda. She and her partner played brilliantly to defeat teenages Ritika and Simran Singhi (Mumbai) 21-16, 21-10 in 39 minutes.
Arundhati, who is from Nagpur, let her experience do the talking when she took her on young city counterpart Ritika.
Odisha lass Rutaparna Panda bagged a double, winning both the women's doubles and mixed doubles titles in the All India Senior Ranking Badminton Tournament at Lucknow today. #OdiaSportster pic.twitter.com/FcuzuOsinO

— Sports & Youth Dept. (@dsys_odisha) March 18, 2018
As the match progressed, Arundhati and Rutuparna advanced brilliantly and the two of their young rivals went home with a lesson.
READ: Jwala Gutta On A Break, May Retire From Badminton
"I am really happy to win my maiden women's doubles title. I had been training for the last so many weeks," said Arundhati who was happy with her success in women's doubles, TOI reported.
Arundhati added: "I have to train hard because singles and doubles are totally different things, which I got to know now. The change is good and I am enjoying it."
READ: Nehwal To Get Land For Badminton Academy In Haryana
The unseeded finalist pairs were playing for the first time
Earlier, however, Arundhati lost in the mixed doubles final of the tournament in which she teamed up with Gouse Shaik. Fifth seeds K Nanda Gopal and Rutuparna defeated them 16-21, 13-21.
"Mixed doubles was little tough but in the women's doubles, I expected to win. Me and Rutuparna gel very well in practice. It would have been great had I won mixed doubles too," said Arundhati, who works in ONGC.
Feature Image Credit: TOI
Also Read: Jwala Gutta Opens Up About Cyber Harassment
Also Read: Viren Rasquinha says women can become change agents through sport
READ: When Sportswomen Made Us Proud In 2017​