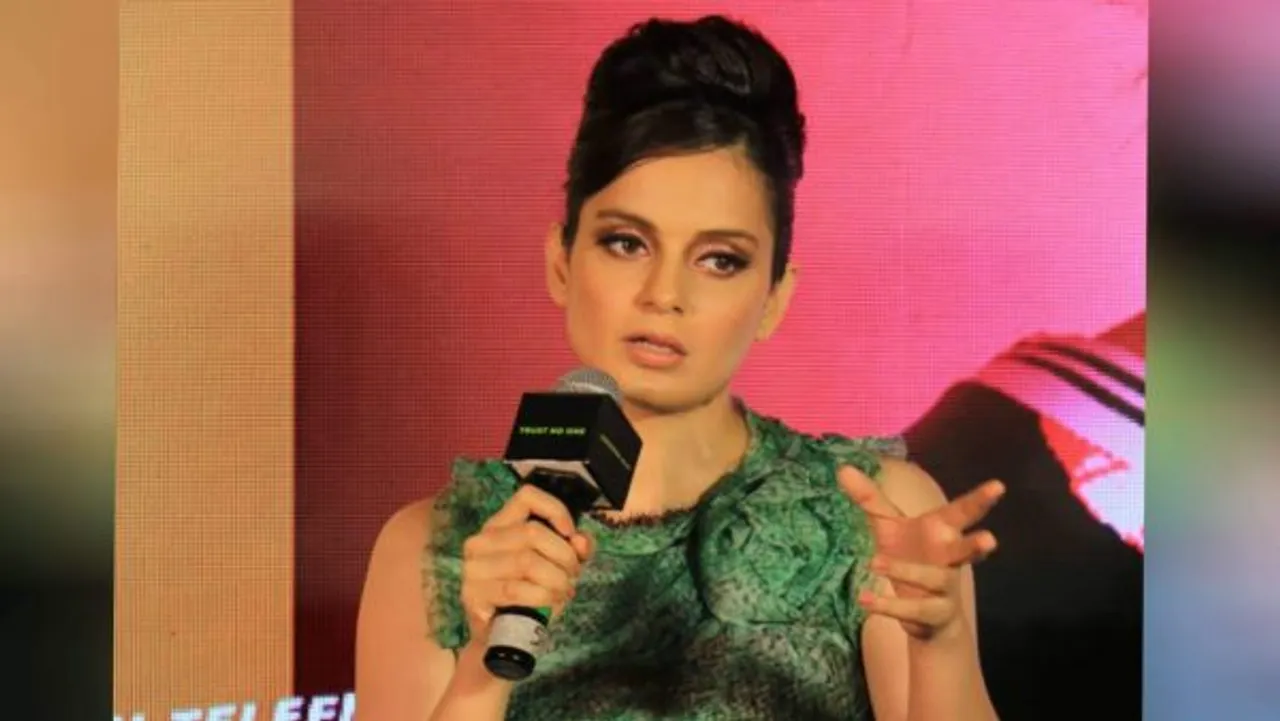 Kangana Ranaut on Sunday took to Twitter to reveal that her mother 'cried' after watching her recent interview on a national news channel. In the post written in Hindi, she expressed, "Last night, out of curiosity, I called my mother and asked her if she liked my interview. She started crying." Kangana also mentioned about her mother observing fasts in order for her to get married soon.
कल रात माता जी को उत्सुकता से फ़ोन करके पूछा कैसा लगा इंटर्व्यू,तो वो रो पड़ी, कहने लगी मैं तुम्हारी शादी केलिए उपवास करती हूँ तुम दुनिया भर में अपने साथ हुए गंदे हादसों को बताती ही रहती हो।अब फ़ोन पे फ़ोन आ रहे हैं लगता है उनका रोने का नहीं रुलाने का इरादा है, क्या किया जाए? 🙂 pic.twitter.com/3490VY6DHW

— Kangana Ranaut (@KanganaTeam) August 30, 2020
Recently in an interview with Republic Media Network Editor-in-Chief Arnab Goswami, Kangana alleged that a 'character actor' took advantage of her during her initial days in Bollywood. She claimed that the person once got intimate with her after spiking her drink. Ranaut who played the lead role in the film Manikarnika further added that after spiking her drink, he became a 'self-appointed husband' to her.
Also Read:Depression ka dhanda chalane wale should be remanded: Team Kangana Ranaut Takes A Dig At Deepika
Kangana Ranaut went on to call the film industry a "gutter". She alleged that it is a prevalent practice to consume drugs at parties.
What You Should Know
Actor Kangana Ranaut tweeted about her mother getting emotional after watching her interview.
Kangana in the interview spoke about Bollywood's drug mafia.
She stated that people in power in Bollywood feel threatened by the fact that she is aware of their secrets.
"At some point, 99 percent of them. Some might have faced health conditions, or because of age, or after being admitted or having repercussions, they have quit now after doing it throughout their youth. Even if I count them, there are 99 percent of people. Everybody without fail, at some point, is doing it, and if there is a party, everyone is indulging in it," Ranaut stated, Republic World reported.
Kangana also claimed that a top star had to be hospitalised a few years back due to a drug overdose. She said that the people in power in the Bollywood industry feel threatened by the fact that she is aware of their secrets. The actor further added that a few of the people from the industry have reportedly tried to put her behind the bars and have even tried to kill her.
Kangana also took to Twitter a few days back to announce her upcoming film Tejas. The film is set to release in April 2021. Recently Ranaut has been in the news for demanding a detailed probe in Sushant Singh Rajput's case  amidst which she also joined Twitter. Kangana has always been in the news for calling out nepotism in Bollywood and how outsiders find it so difficult making it big in the Hindi-film industry.
Also Read: Dear Kangana, Here Is Why You Are Failing Feminists Everywhere
Sanskriti Tiwari is an intern with SheThePeople.TV