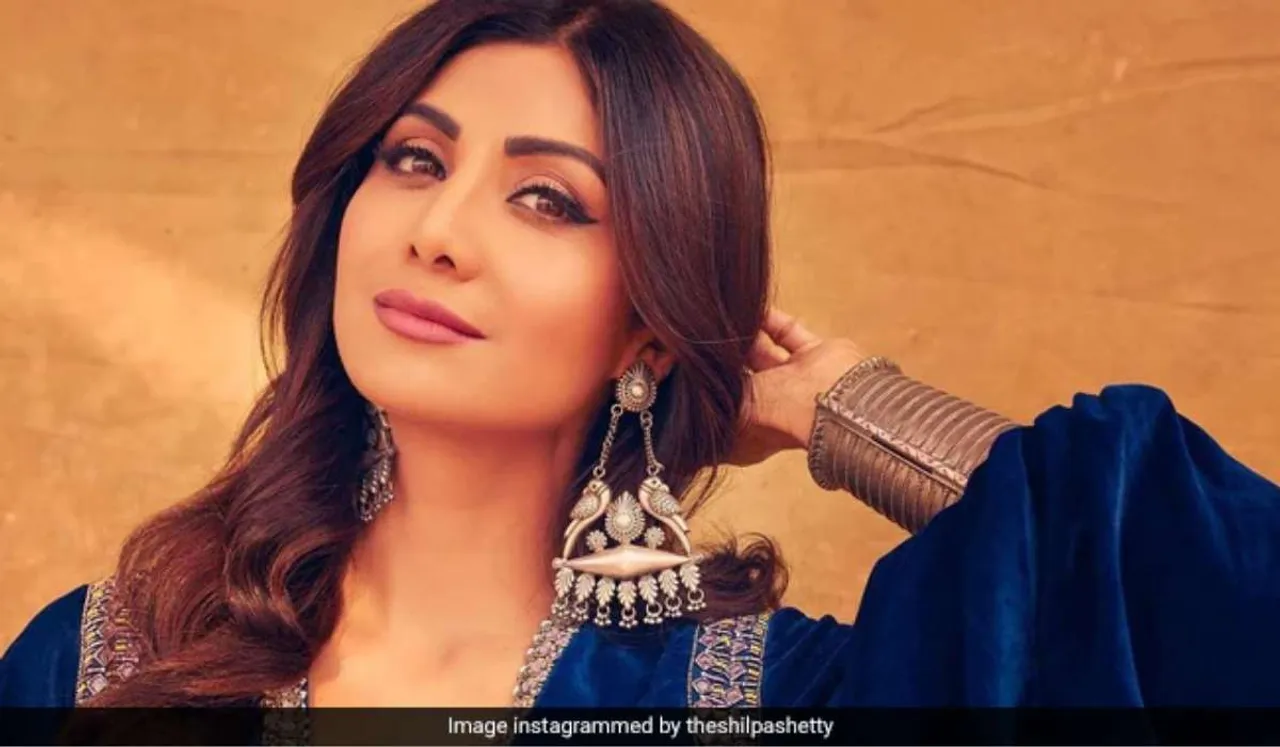 Shilpa Shetty family COVID-19 positive: Days have been "difficult" in the Shetty-Kundra household as family and staff members battle COVID-19, the Dhadkan actor took to social media to reveal today. While Shilpa Shetty herself has tested negative, her husband Raj Kundra and their two children Samisha and Viaan are COVID-19 positive.
"The last 10 days have been difficult for us as a family... By God's grace everyone is on the road to recovery," she wrote in a post on Instagram.
She added that her mother and in-laws too were positive. "They have all been in isolation in their rooms at home as per the official guidelines and have been following the doctor's advice."
Furthermore, two in-house staff members who were positive "are being treated at a medical facility," Shetty said.
See below: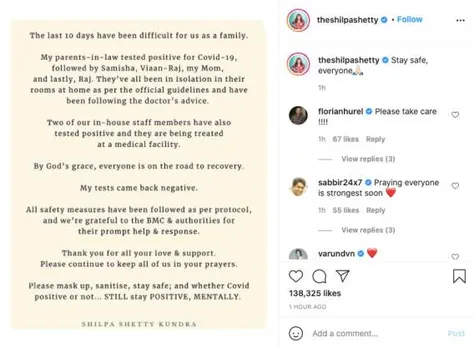 Source: Shilpa Shetty/Instagram
Shilpa Shetty Family COVID-19 Positive: Here Are Tips She Has
Shetty, who has films Nikamma and Hungama 2 lined up next for release, has been sharing health tips and COVID-19 resources in the past days, as a deadly wave of the virus sweeps India.
"Mask up, sanitise, stay safe; and whether COVID positive or not, still stay positive mentally," she wrote in her latest post.
Earlier, the fitness enthusiast had shared a series of yoga exercises she feels said would be useful in staying physically fit and calm during the health crisis.
"We're all reading about the actual situation around us and it is absolutely devastating," she wrote in another post. "But then, there are posts and news about complete strangers helping people desperately in need of help... So reassuring!" Read about some social media COVID-19 warriors here.