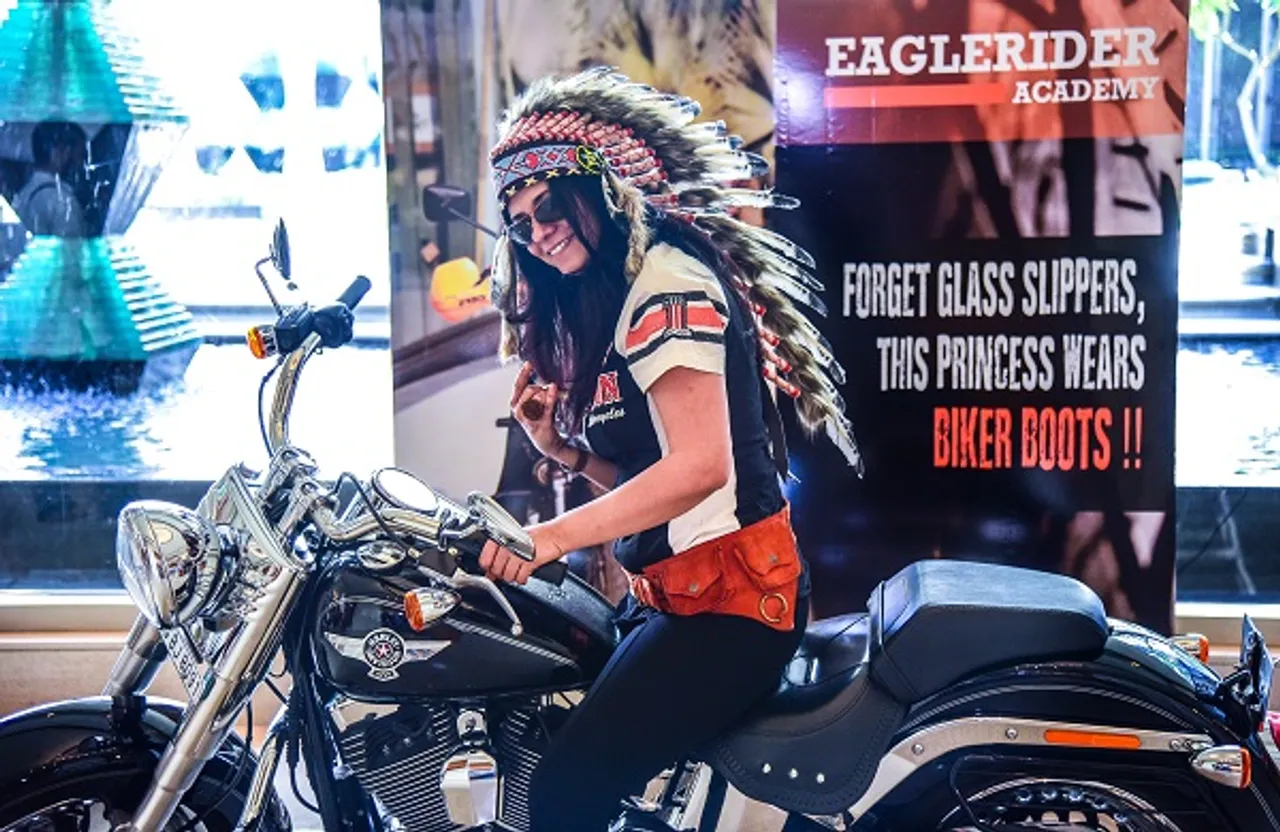 Riding a motorcycle has always been predominantly a men's arena. It is only now that a few women bike riders have come up and each one has a story to tell of how they had to put up a fight to learn to ride motorcycles. It is a sad reality and riding bikes is a space that should not have to do anything with gender.
It was difficult because there were questions like – 'Who is going to give me a bike?' Or 'Who is going to train me?'
Bikes are looked at as masculine and their feminine counterparts are scooties which are ridden by women more often. It shows how objects are also gender stereotyped to a large extent. However, breaking this barrier and many more, Mandeep Kaur Merwah aka Mandy set out to learn bike riding at the age of 45. Mandy spent most of her growing up years in Kuwait before moving to Gurgaon.
"I had a passion for bikes since I was much younger but of course our society does not provide girls with opportunities to ride bikes. It was difficult because there were questions like – 'Who is going to give me a bike?' Or 'Who is going to train me?' There was a dearth of inspirations and examples of women who rode bikes until a few years ago," said Mandy, Lead of EagleRider Academy India. Mother of two daughters, she heads the women's training academy that provides a platform for women to learn how to ride bikes.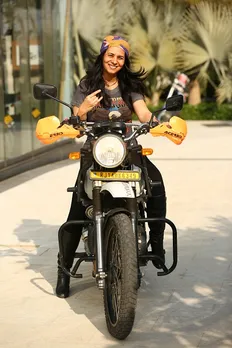 Biker chic, Mandy
ALSO READ: BSF's Women Jabaanz Wow With Their Bike Stunts
She added, "You see men learn bikes when they are much younger. They see their fathers or elder men in the family and they learn from them. Women usually start very late. Now the number of women is rising but they are few and far between."
It was solely because of this reason that she feels EagleRider saw an opportunity in India and set up camp to teach young women to ride bikes. EagleRiders is the largest US-based motorcycle tourism company providing bikes on rentals.
She told us that it was actually one of her friends who took the master franchise of the company last year and because she was involved in the business and doing events for them, they came up with the idea of starting an academy to train women riders.
"I realised and felt the need for a bike training academy for women because of how much I struggled and other women too. We do luxury bike rentals, tours, breakfast rides etc but what is very exciting is that I spearhead the academy. We try to provide an environment safe for women to learn riding. We provide the bikes, locations that allow them to learn off-road and on-road and we have got instructors who have many kilometres under their belt of training women," explained Mandy.
Mandy (Pic by STP)
Women underestimate themselves when it comes to realizing their inner desires and bike-riding is especially considered a masculine thing to do. However, the upcoming market for women riders and training academies like such will increase the numbers and promote women to take it up without mulling over it much.