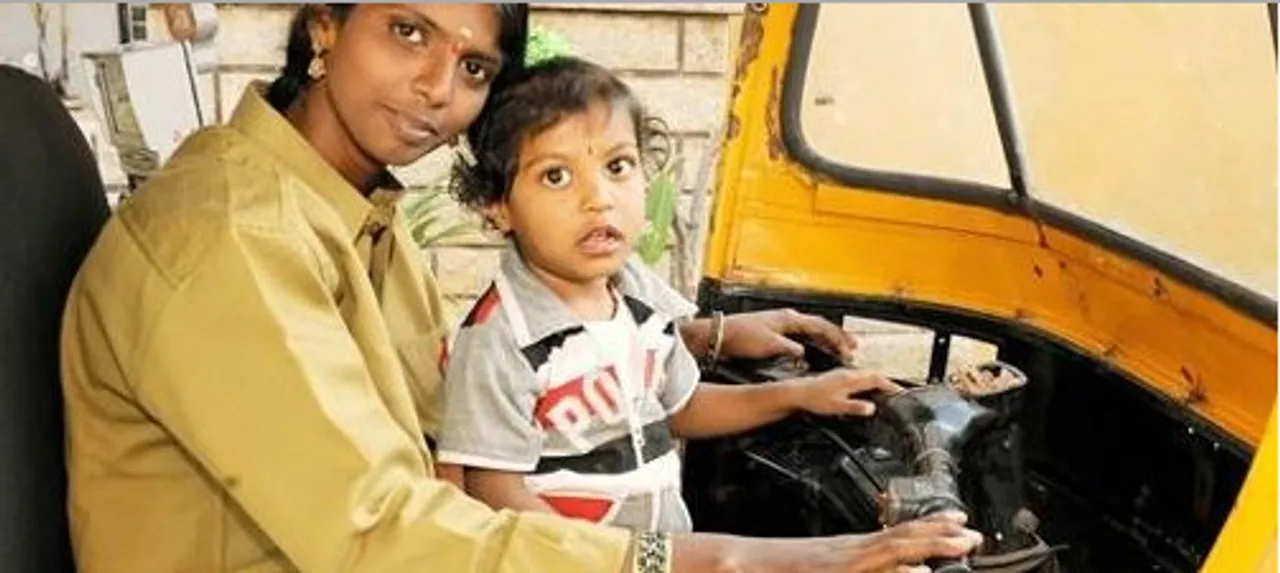 If you are looking for something to inspire you today, this is it. 22 year-old Yellamma from Bengaluru, a single mother bringing up her two-year-old boy, drives an auto-rickshaw to make ends meet, but her has high aspirations. She is also simultaneously studying, preparing for he PUC and ultimately wants to join the Indian Administrative Services!
Forced to get married to a flower decorator when she was 18, the young woman was left alone by her husband in the midst of misfortune. Not willing to let that bog her down, the single mother geared up to survive the city life and to provide a better future to her son. The question was how. With her limited education getting a well-paying job was not a an option, so Yellamma decided to get into the driver's seat of an hold the wheel of an auto-rickshaw.
Also read: Our rendezvous with Jaipur's only female e-rick driver
Her brother-in-law trained her to drive a rickshaw but when she approached to rent the three-wheeler, many owners rejected her only because of her gender. "Autorickshaw owners refused to rent a vehicle because they won't give one to a woman. A mechanic finally agreed to rent me an auto for 130 rupees per day", Yellamma said to Economic Times.
She works on a tight schedule from 6am to 8pm everyday and her average earning is about Rs.700-800 every day. She utilises the little free time she has for studying for her exams. Currently her focus is on completing her PUC, and her friends are books, newspapers and magazines for her future examinations. And yes, she wants to join the IAS, with an aim to help the women in India.
Also read: Activist Akkai Padmashali is the first transgender woman to be awarded Honorary doctorate
If there was ever an example of the spirit of positivity, Yellamma would be it. We certainly were inspired!
Feature  Image Credits: twitter.com