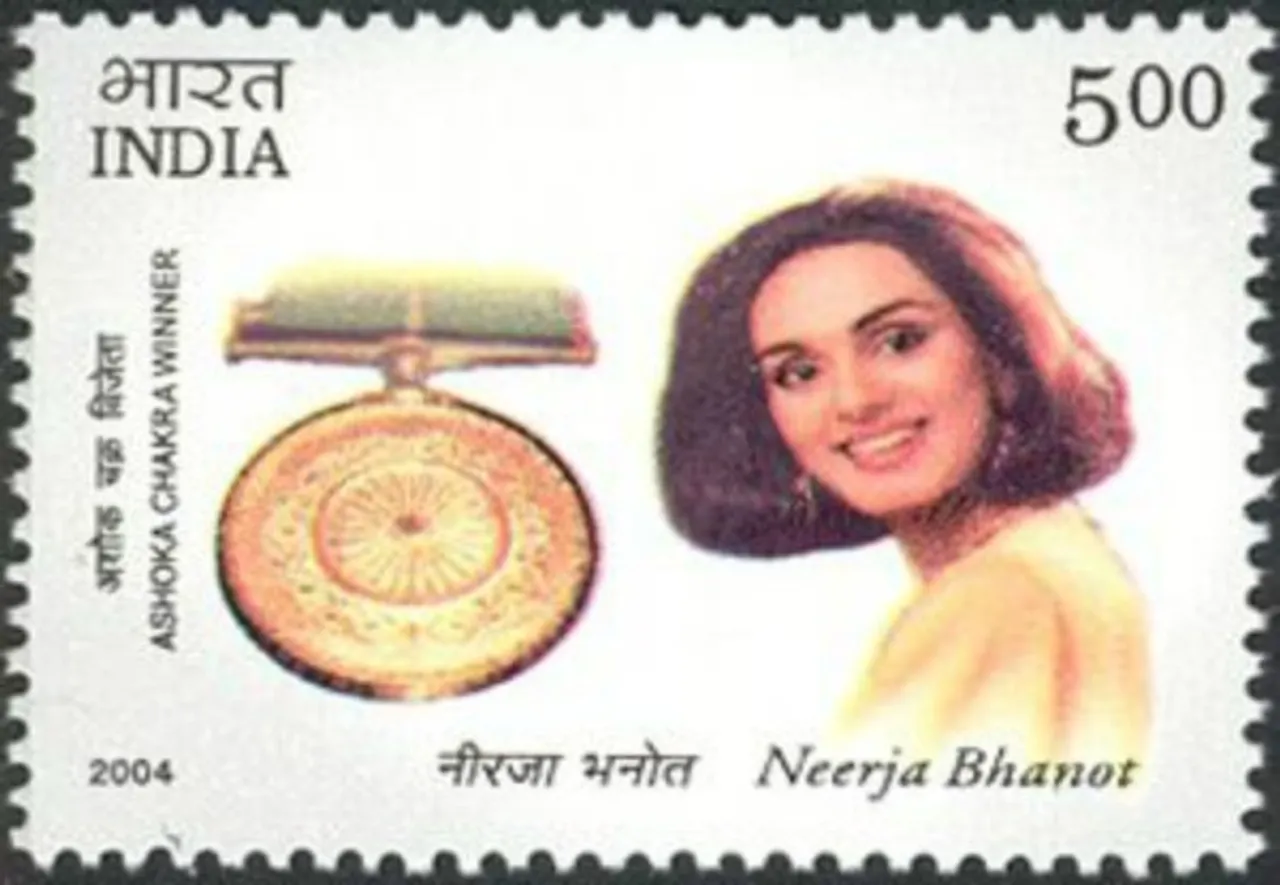 On the 7th of September, 1986, on what would have been her 23rd birthday, Neerja Bhanot came home to her family. No one celebrated. They couldn't.
Two days earlier, Bhanot, a model and Pan Am flight purser, had given up her life shielding three unaccompanied American children from the bullets of terrorists who had boarded Pan Am Flight 73 from Mumbai to New York at Karachi.
As the senior-most member of the cabin crew, Bhanot took charge of the plane and its passengers after the cockpit crew escaped. As the plane stayed on the tarmac without its pilots, she and the other crew members ensured that the terrorists who were targeting Americans would not be able to identify them by secretly gathering passports and hiding them in the rubbish chute and beneath a seat.
Some 17 hours later, when the terrorists began firing and exploding bombs, she opened one of the doors and began helping passengers jump out, even as the terrorists kept firing. Though she was still alive when the hijackers were captured, she had taken too many bullets to live. This was on September 5, 1986. No one could celebrate her birthday two days later.
Also read: Remembering Susan B Anthony: Pioneer in feminist activism
Now, 30 years after the death of one of the world's bravest women ever, we think it's time to celebrate her birth.
Here are six things to know about Neerja Bhanot.
She was posthumously awarded the Ashoka Chakra, India's highest civilian award for bravery, in 1987, the youngest Indian and first woman to receive this award.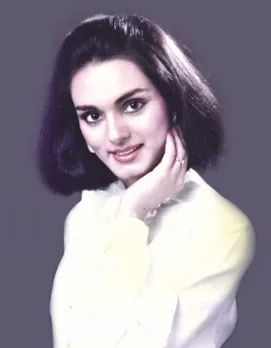 The classic image of Neerja Bhanot, the Pan Am purser who died saving lives (Picture credit: The Indian Express)
According to Sekhar Mitra, a passenger on the flight, Bhanot remained calm throughout the harrowing event, frequently smiling at passengers which, Mitra told 'The Cincinnati Enquirer' in September 1986, infuriated the terrorists who just as frequently aimed their guns at her
Also read: 5 'First Women' in India: Pioneers who broke gender barriers in their fields
 In a piece in the Pakistan newspaper 'The Star', Hussain Shaffi a passenger on the plane also said Bhanot never stopped smiling, and remained on her feet, serving the passengers tea, coffee and sandwiches throughout the ordeal. The piece went on to say: "Among the lined wooden coffins containing the dead bodies of the Pan Am Flight, there was one in particular, that was the subject of admiration, about which the large crowd of Muslims and non-Muslims were praying. This coffin destined for Bombay, was tagged with the name and photograph of Neerja."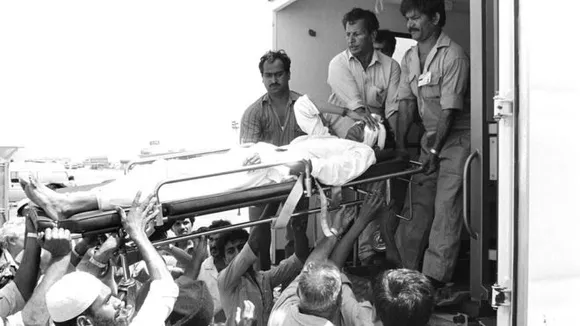 Injured passengers being taken off Pan Am Flight 73 (Picture credit: BBC)
When Bhanot's father Harish, a journalist, wrote about her a month after her death in the 'Hindustan Times' where he worked, it was revealed that she need not have boarded that flight. Bhanot had had a long, full day at a modelling shoot, working from 9 am to 8 pm, and her mother was keen that she excuse herself from flight duty. But Neerja insisted on flying that night.
Also read: When kindness was born: Mother Teresa
Before she joined Pan Am, Bhanot was the survivor of a deeply unhappy arranged marriage that lasted only two months, her father said in the same piece. In March 1985, she married and left to join her husband in the Gulf, but, said her father, "She was starved of finance and food in a foreign land and the bright girl lost five kg of weight in two months. She had to borrow money from the husband even to make a telephone call."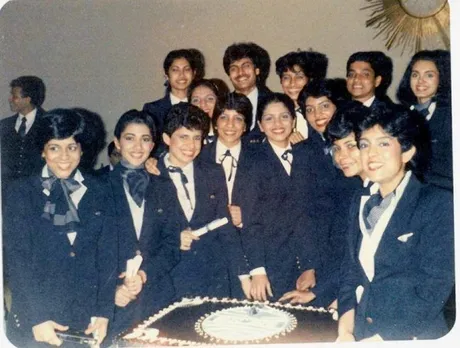 Neerja Bhanot at her Pan Am training graduation (Picture credit: The Indian Express)
In college, recall Bhanot's friends, she had no idea what career to follow. Modelling happened by chance, when a photographer from the now defunct 'Bombay' magazine asked her to pose for the 'girl next door' page, after which local businesses and brands began to hire her as a model.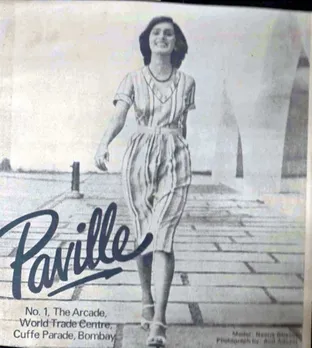 Neerja Bhanot in her first ad (Picture credit: The Indian Express)
Feature image caption: Part of a stamp issued by India Post in 2004 in honour of Neerja Bhanot. Credit: indiatimes.com