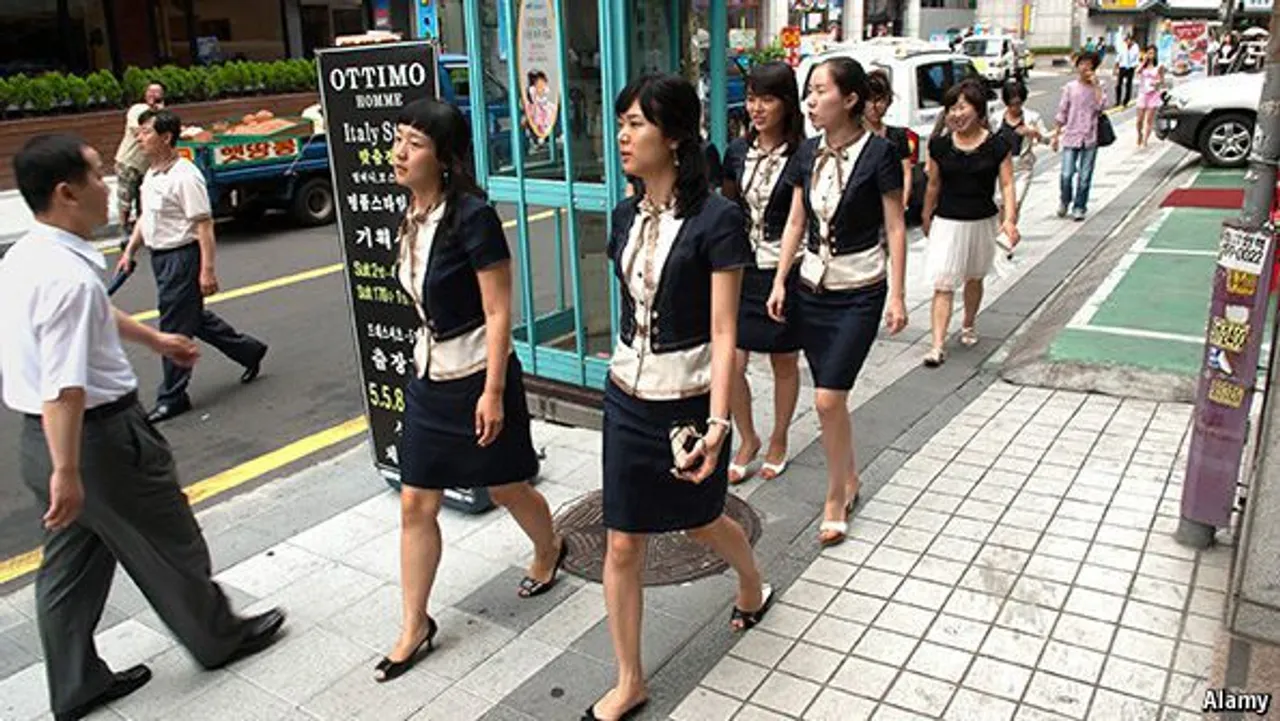 On 14th August, South Korea commemorated its very first 'Memorial Day for Japanese Forces' Comfort Women Victims'. It dedicated the ceremony to tens of thousands of Asian women, who were forced to work in Japanese military brothels during World War II.
The Imperial Japanese Army kidnapped around 200,000 girls and young women from South Korea, China, the Philippines and Japan. These women were then forced into sexual slavery by the army. This legacy serves as a flashpoint in diplomatic relations between Japan and its neighbours.
About the Protest
On August 14, 1991, Kim Hak-sun publicly announced that she had been a "comfort woman". She was one of the Korean women who were forced to serve the Japanese army as prostitutes during World War II. The brave lady broke decades of silence about the wartime atrocity.
According to Reuters, exactly 27 years later, South Korea honoured Kim by commemorating the country's first "Memorial Day for Japanese Forces' Comfort Women Victims". Hundreds of people gathered near a bronze monument outside the Japanese embassy in Seoul on Tuesday. They were holding candles and cutouts of yellow butterflies, a symbol of freedom from violence for the women affected.
Support poured in from other Asian countries. More than 50 activists protested outside the Japanese embassy in Taipei, Taiwan.
In the Philippines, activists held rallies in Manila. They called on the Japanese government to issue a formal apology to Filipino women enslaved by the Japanese army.
The protesters wore black T-shirts and white masks. They kept chanting, 'the Japanese government must apologize'.
Read Also: South Korean Woman Jailed For Secretly Filming Nude Male
Brewing Tensions?
Earlier in a 2015 deal, Japan apologized to the "comfort women". Many of them belonged to Korea and were forced to work in its wartime brothels. It also provided a 1 billion yen (now £7 million) fund to help them.
However, South Korea has recently sought to revisit the issue. President Moon Jae-in addressed the issue. He said, "I hope that this issue will not lead to a diplomatic dispute between Korea and Japan. Nor do I see this is an issue that can be solved through diplomatic solutions between the two countries."
"It is an issue that can be solved only when the world, including ourselves and Japan, deeply reflects on sexual violence against all women and human rights problems and comes to a strong awareness and learns a lesson in a way that prevents this from ever repeating again," he added.
Moon has called for Japan to do more. He described Japan's wartime use of the women as a crime against humanity.
Read Also: South Korean Women Protest 'Spycam Pornography'
Megha Thadani is an Intern with Shethepeople.tv