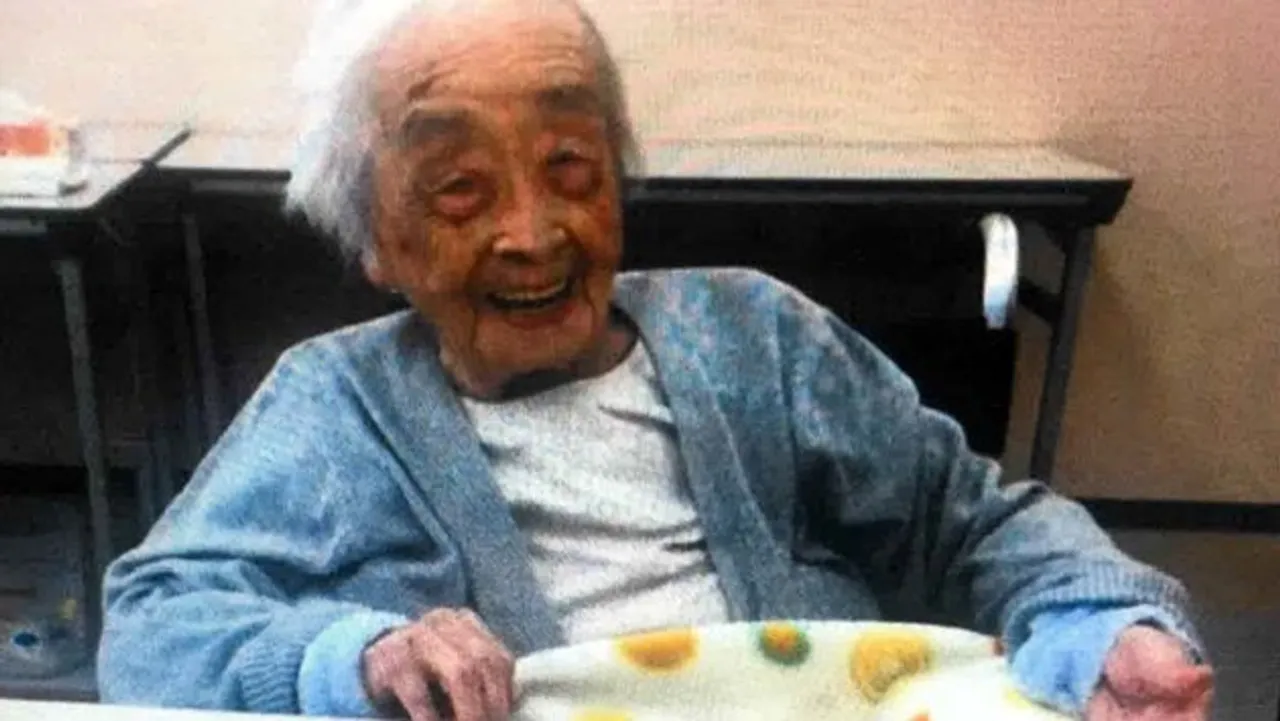 According to the data, Japanese females have an average life expectancy of 87 years, which is the highest in the world. Living till 100 is not a milestone for a country like Japan. Chiyo Miyako, the world's oldest person from Japan, lived up to the age of 117 years. According to country's Health Ministry, the world's oldest person Chiyo Miyako died on Sunday (22nd July). Her home state Kanagawa, south of Tokyo confirmed her death on 27th July 2018.
Saddened to hear Chiyo Miyako, the world's oldest person, has passed away in Japan at the age of 117. Born in 1901, her lifespan surpassed the nuclear bombing of Japan, the sinking of Titanic, and countless technological advancements. What an extraordinary life. Rest In Peace. pic.twitter.com/YCgvQFFb4x

— nerdy (@nerdyasians) July 28, 2018
Chiyo was born on 2 May 1901 in Wakayama, located in the Kansai region of Japan. She was 117 years 81 days when she died.
Chiyo was a Japanese supercentenarian. She clinched the title of the oldest verified living woman in Japan following the death of Nabi Tajima, then the country's oldest person, when she died, aged 117 years, 260 days, in April 2018. Nabi was also a Japanese woman.
Also: At 106, Aida Gemanque becomes the oldest Olympic torch bearer
Chiyo Miyako passed away just after Guinness World Records recognized her as the oldest person alive and the oldest woman alive in the world.
In an official statement by the Guinness World Records, "According to her family, Chiyo was very chatty. Referring to her as "the goddess", they described her as a patient and kind person who brought happiness to those who met her."
Chiyo was fond of eating sushi and eel and enjoyed practising calligraphy, Guinness said.
According to Guinness, Miyako's official successor for the world record is yet to be determined. However, according to the Ministry of Health, Labour, and Welfare, The new oldest person in Japan is a 115-year-old woman, Kane Tanaka of Fukuoka on the southern island of Kyushu. It is yet to be confirmed by Guinness.
Japan is considered a "super-aged" nation. Most of the population is over the age of 65. According to their Ministry of Internal Affairs and Communications, as of February 2018 there were 69,000 people over 100. Out of which 9,000 are men, and 60,000 are women.
Also Read: Peggy Whitson Becomes The Oldest To Perform A Spacewalk
Picture Credit: Guinness World Records