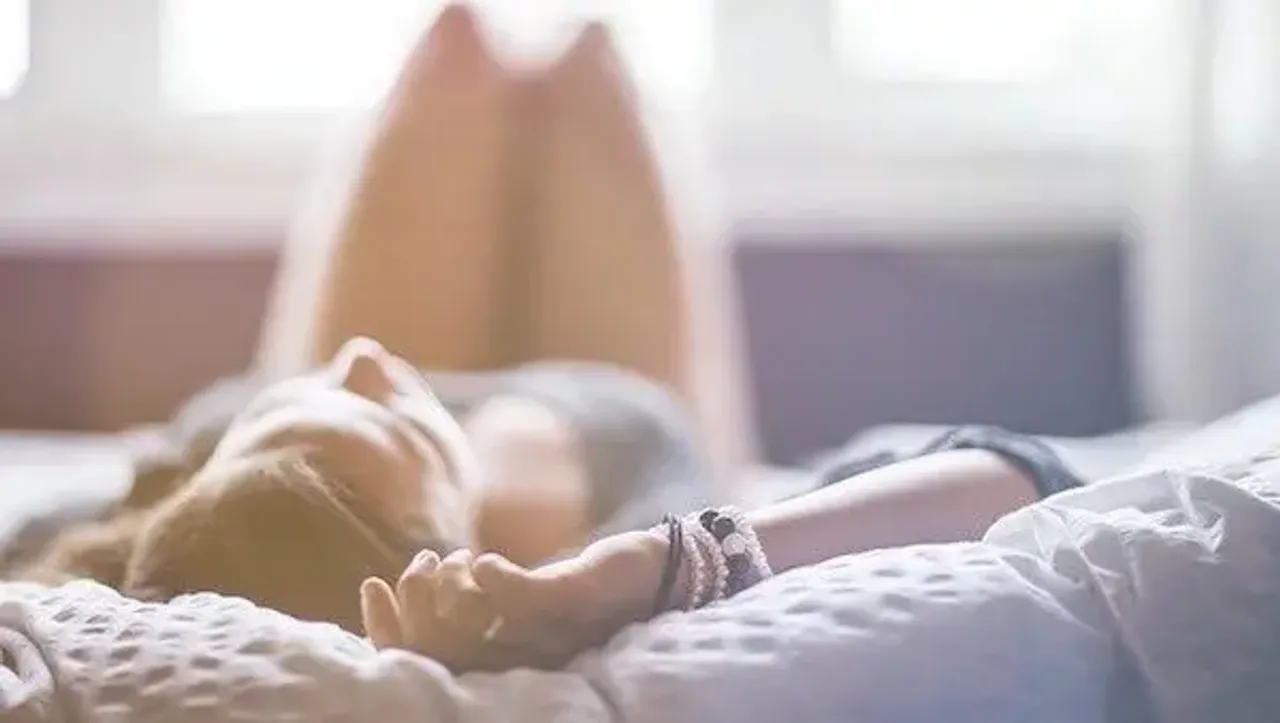 Under the layers of supposed modesty and gender norms, lies the woman who is using her fantasies and fetishes to attract men and satiate her. Cautiously merging her moral values with her liberal ideas, the new female is decorating her identity dominated by her sexual preferences.
This growing confidence of the young single Indian woman is going beyond the comprehension of the most open-minded parents or the passionate men. Her decisions are challenging the centuries-old traditional values and conservatism.
As Kaveree Bamzai says in her article- Sex and the Single Woman, "Call it kama sutra with karva chauth as the ultimate end, or multiple orgasms with the mangal sutra as the prize."
Young women are vocalising their sexual demands and are getting involved with men and women more than earlier. They are experimenting and thus challenging the notion of "a woman must help the man get pleasure."
Sexual experiences are giving a sense of liberation and a platform for gender equality to many women.
More and more women are now discovering their bodies and sexual preferences on their own. Some are even masturbating. Medhavi Dhyani, a member of the gender studies cell of St Stephen's College asserts that women who masturbate are more confident in bed as they are aware of what arouses them and are in control of their body. They can anticipate the moves and can equally enjoy pleasure as much as her partner is enjoying."
An article in The New Yorker says that over 80% college students engage in casual sex outside their committed relationships. Apart from this, in a survey done by Durex, an average Indian is losing their virginity at the age of 22 and ranks third in the list arranged from oldest to youngest. Young women are now defining sexual encounters not in terms of penetration but considering oral sex as a factor too. They are looking at each as one step leading to another.
Consequently, with the growing acceptance of pre-marital sex, the pressure of pub hair removal or having a 'prettier' vagina is on the rise. Most women now shave their pubic hair regularly, saying a cleaner vagina attracts more men. Girls as young at 15-year-old are going for cosmetic surgery to get their outer labia shaped like a clamp and thus achieving a 'Barbie' shape.
There is a peer pressure of losing their virginity as it is now becoming a factor of being more outgoing and popular. There is an unsaid pressure of having sex in college peer groups.
However, the concept of virginity itself is changing. Women no longer consider intercourse as the sole criteria of losing their virginity. SheThePeople.TV asked 7 young women what 'losing their virginity' meant to them; five of the responses were 'the first orgasm.'
A college student, Vamika Bali, says, "I think it's more empowering for women to have the choice to do what they wish to do whether it is with regard to sex or making a professional/personal decision or choosing their sexual orientation. I don't think sex is particularly empowering but the individual choice to either indulge in it or not definitely is. But a pre-requisite obviously becomes normalising the idea of it so that whatever your choice leads you to decide isn't viewed in a negative light."
Thus, we must accept and normalise the fact that women have equal participation in a sexual experience and they themselves have the right to choose whoever, whenever.
Jagriti is an intern with SheThePeople.TV