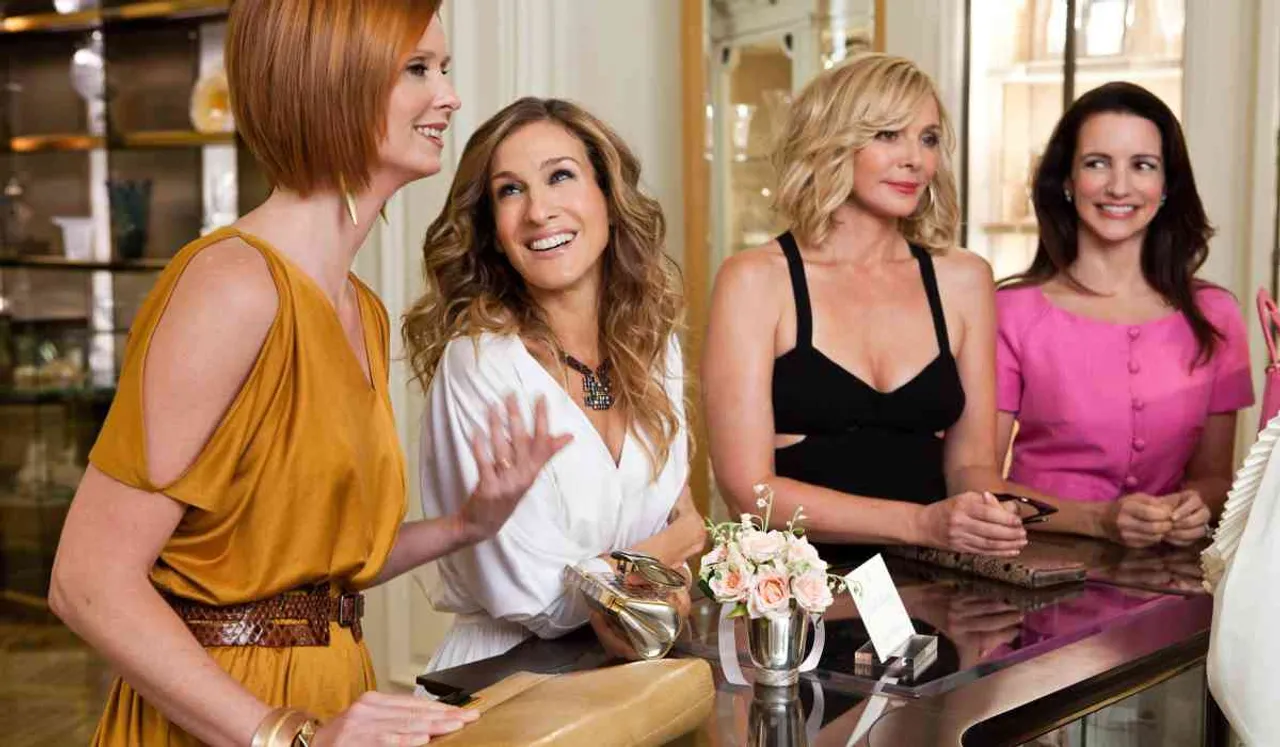 Pop culture's beloved Sex and the City gang is in talks to return as a limited series reboot at HBO Max, but with a caveat. If the buzz is to be believed, all stars from the original sitcom will be a part of the project, with the exception of one major member of New York's four women-strong sisterhood. While the reboot will include Sarah Jessica Parker, Cynthia Nixon, and Kristin Davis, fan favourite Kim Cattrall aka Samantha Jones is reportedly staying strong on her resolve to not partake in any Sex and the City renditions.
Deadline, confirming the news with officials sources, reported that the franchise's return as a limited series would be streamed on platform HBO Max and not HBO that aired the original series between 1998 and 2004, based on Candace Bushnell's book of the same name. Owing to the series' popularity, the four titular stars even reunited for films in 2008 and 2010. However, talks of Sex and the City's return as an episodic series at HBO is reminding fans of old times and has set the ball rolling on social media with discussions around the subject.
Also Read: Women Still Find It Difficult To Express And Explore Their Sexual Needs
Kim Cattrall to not return?
Parker, who was a producer on the early HBO series, has on occasion expressed willingness to be a part of any Sex and the City reunions. Talking to Entertainment Weekly, the 55-year-old last year said, "I mean, it's really hard to ignore the deafening cry for a sequel. But I think to do some episodes of Sex and the City, I wouldn't call it a reboot, I would call it a 'revisit.'"
"I'd like to see where all of them are," she added. However, a public feud between her and Cattrall may possibly prevent that from happening.
The two stars' decades-long relationship apparently began seeing strains around 2004. It has often culminated in some strong statements from them. According to Page Six, the falling out between the series' two stars even trashed the possibility of a third Sex and the City film.
Also Read: Lebanese Artist Hayat Nazer Creates Inspirational Sculpture From Blast Debris
On being asked about it, Cattrall was quoted saying to Vanity Fair, "It's quite extraordinary to get any kind of negative press about something that I've been saying for almost a year of 'no,' that I'm demanding or a diva. And this is really where I take to task the people from Sex and the City, and specifically Sarah Jessica Parker, in that I think she could have been nicer."
Cattrall even went on to suggest that in case of any future Sex and the City projects, her character Samantha Jones should be re-casted, preferably by a Black or Hispanic woman.
Also Read: Movies That You Should Definitely Watch With Your Girl Gang
Sex and the City reboot pumps up excitement
News of the popular series' return has pumped some end-of-year excitement into social media, with fans speculating around the possibility of the project. However, a Sex and the City reboot without the feisty Samantha Jones has obviously come as a dampener to many.
Why would you do Sex and the City without Samantha Jones? pic.twitter.com/Wsb2FvmBRd

— ask Heaven who the 5 Star Bitch is... (@RealisticViews) December 23, 2020
"Sex and the City" without Samantha is just "And the City."

— Brian Tallerico (@Brian_Tallerico) December 23, 2020
NO NO NO YOU CANNOT HAVE SEX AND THE CITY WITHOUT SMANTHA JONES WTF https://t.co/ndrrB91tVy

— † Mister G † (@MisterG1991) December 24, 2020
Views expressed are the author's own.