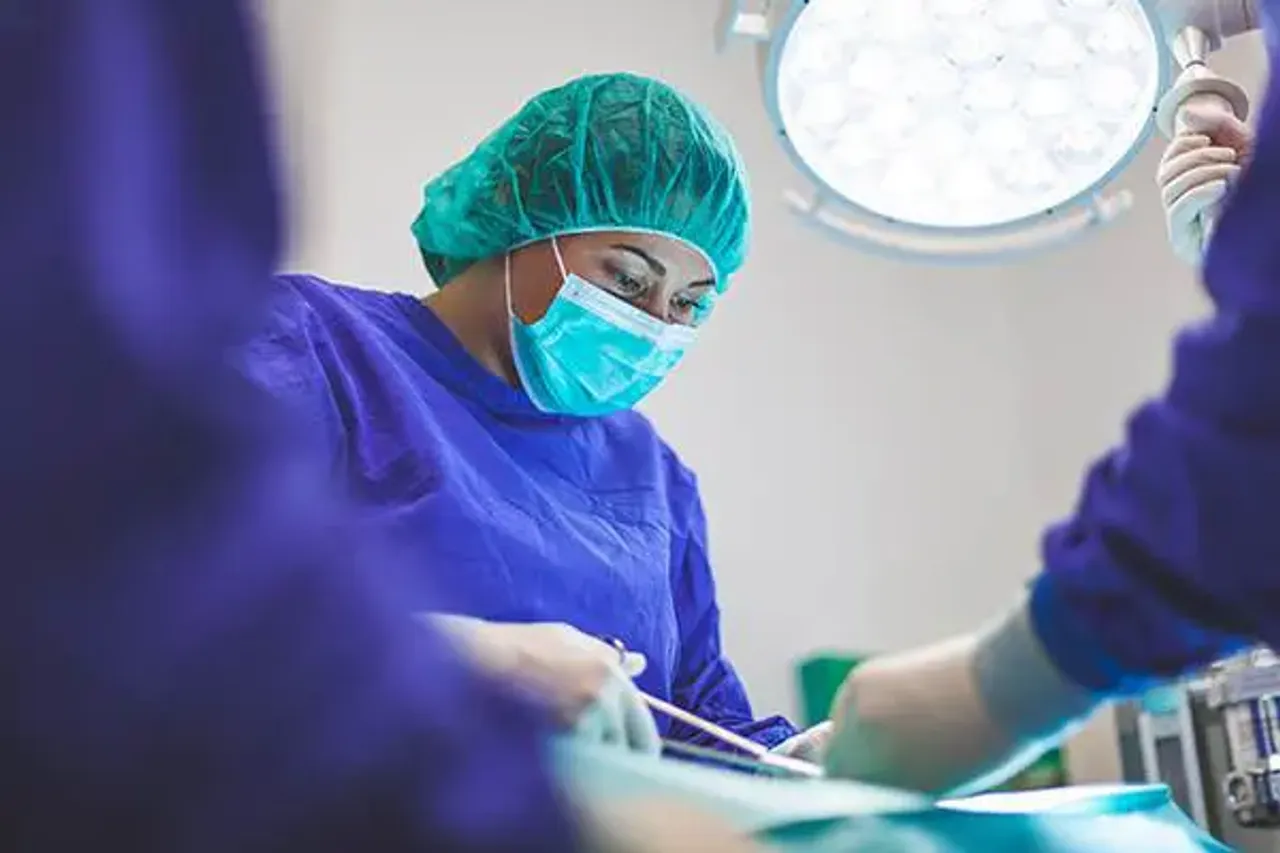 Kerala Health Minister Veena George has called for a probe into an incident where an 11 cm long scissor was left behind inside a woman post her cesarean surgery, five years ago.
A special team has been appointed to investigate the incident which will be lead by the Directorate of Medical Education special officer Dr Abdul Rasheed, joint director (nursing) Dr Salina Shah, and the head of the forensic medicine department of Kollam Medical College, as one of the members. The team has been asked to submit a report within 10 days.
In November 2017, Harsheena Ashraf, a native of Thamarassery, had surgery at the Kozhikode Medical College for her third delivery. However, she experienced extreme fatigue and pain after the surgery. The pain though reduced with strong antibiotics; became unbearable for the last six months as she suffered from a urinary infection.
Scissor left inside woman's stomach
As her discomfort grew, Ashraf underwent a CT scan at a private hospital which later revealed that there was a metal object in her stomach. It was poking at her urinary bladder and resulting in the infection.
"I thought either I had kidney stones or some sort of cancer," she told reporters.
Ashraf approached the Kozhikode Medical College herself, and on September 17, doctors finally removed a 'mosquito artery forceps' from her body.
Meanwhile, besides the Kerala government, the medical college itself has ordered an inquiry into the incident, a Press Trust of India report added.
The medical college's principal Dr EV Gopi told PTI that a preliminary probe into the matter initiated by them revealed that none of their "surgical equipment was missing".
The minister has asked the health department's additional chief secretary to investigate and file a report and has assured strict action against those found guilty.
Similar incident
A negligent doctor at a hospital in Kodaikanal, Tamil Nadu, almost cost a woman her life when he left a pair of scissors in her abdomen during an operation for uterus prolapse, twelve years ago. The patient had to endure constant struggle despite her repeated complaints to the hospital about a persistent stomach ache.
The State Human Rights Commission (SHRC) has now directed Rs 10 lakh as compensation to the family of a woman, according to a report by Times Of India.
---
Suggested Reading: Thane Pregnant Woman Dies Over Doctor's Negligence
---