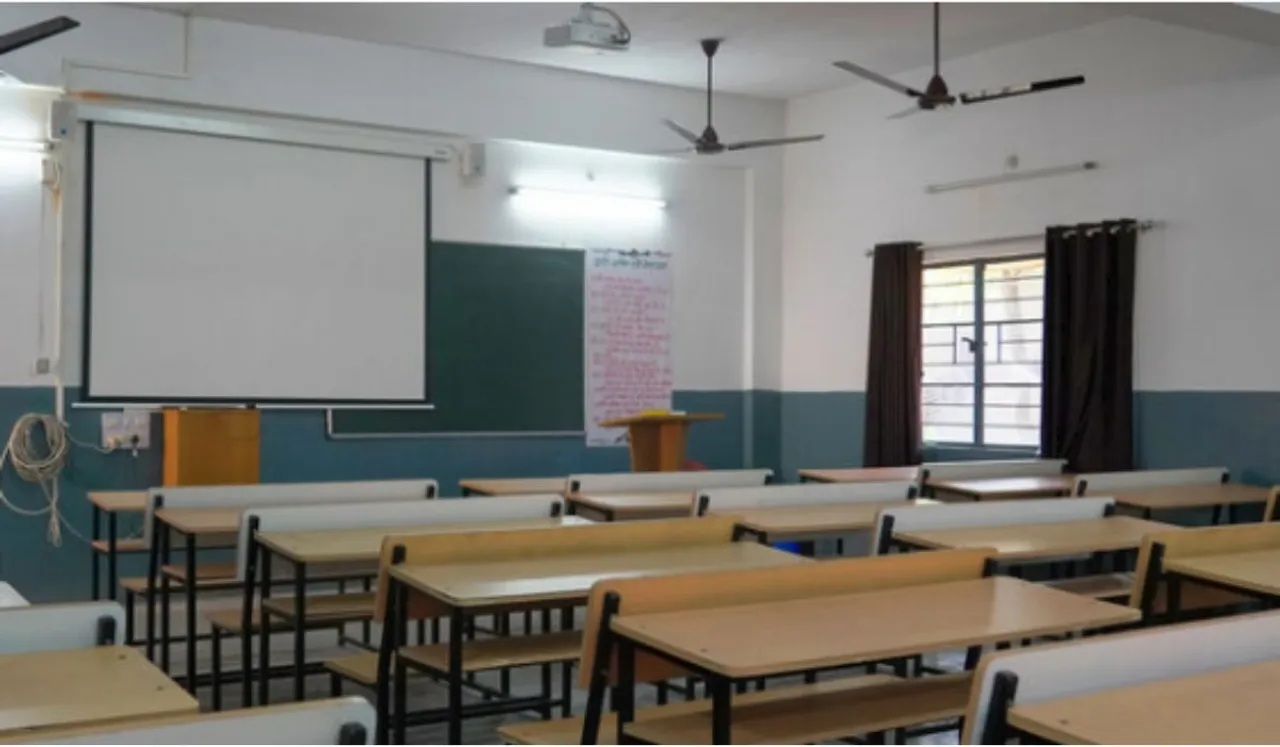 In a disheartening incident, at least 45 students of a missionary boarding school in Chhattisgarh's Surajpur district were allegedly denied food for two days by the superintendent as a punishment for damaging a football while playing.
When the news of children being starved reached the locals, they immediately came forward to give them biscuits. The word quickly spread around, and enraged parents and locals confronted the school and hostel management for starving the children.
45 Kids Denied Food For Damaging Football
The superintendent of the school, Peter Sadom, admitted to the officials that he had denied two meals for the children but argued that the "kids needed to learn to struggle." He was immediately suspended by the authorities.
The school is based in Pratappur (380km from Raipur) and is run by Bishop's House, Ambikapur. 141 boys and girls, mostly from lower economic backgrounds, are studying at the school. Sources alleged that the hostel had only 21 seats, forcing the children to cram into two rooms tightly with no space to walk.
The barbaric act of denying food to children came to light when a video of locals distributing biscuits to children went viral on social media. The school and hostel administration immediately ordered an inquiry into the issue.
It was found that the children were playing football on August 28 when the ball burst. According to the investigation report, the superintendent got furious and warned the children that they would "regret their mistake" and "they would suffer"
During the investigation, when officials from the district administration and education department went to the hospital, they were reportedly informed that 45 students were "under punishment: for bursting the football.
The superintendent defended himself by justifying his actions. He said that they arranged everything for the children, yet they broke utensils and balls. He wanted them to "learn to struggle" and be "punished for their mistake." He admitted that the children were denied two meals and said that the allegation of starving them for two days was false.
Parents and villagers were enraged and demanded strict action. They felt the children were not safe under his supervision. The district education officer submitted the inquiry report to the collector, stating that it corroborated the allegations levelled against the superintendent.
Based on the report, the Bishop House suspended the superintendent from all activities and responsibilities and called him to the head office in Ambikapur.
The child welfare committee that inspected the hostel also found bottles of pesticide in the rooms where the children stayed.
---
Suggested Reading: Indonesian School Criticised For Shaving Girls' Heads Over Hijab Issue